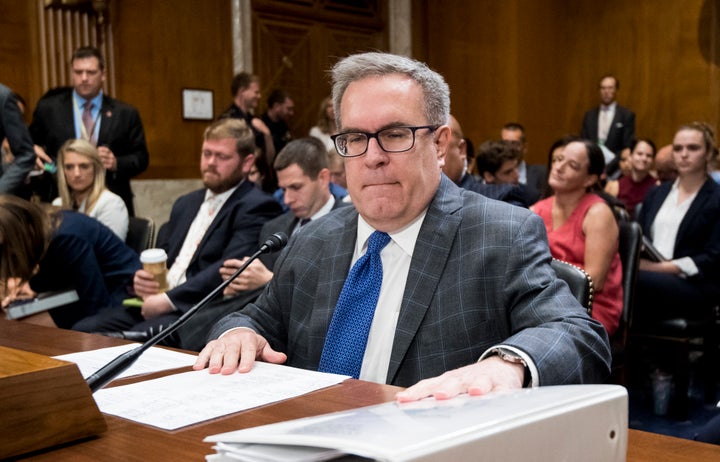 Sen. Jeff Merkley (D-Ore.) said in a tweet Tuesday that Wheeler should "do the right thing" and "resign immediately" just hours after HuffPost reported that the EPA chief engaged with inflammatory content on his personal Facebook and Twitter accounts.
In a statement on Tuesday, Wheeler said he did not remember liking an image of former President Barack Obama and first lady Michelle Obama staring at a white person's hand holding a banana. He admitted recirculating and liking tweets from right-wing extremists and notorious conspiracy theorists, but said he agreed with the content of the posts and had not reviewed the sources.
"Over the years, I have been a prolific social media user and liked and inadvertently liked countless social media posts," Wheeler told HuffPost by email.
In a Wednesday evening interview with HuffPost, Merkley said Wheeler's social media activity casts an ugly new light on his efforts to roll back power plant regulations, which would disproportionately increase health risks for communities of color.
Still, the senator said he doesn't expect the controversy to snowball into the storm of criticism that engulfed Scott Pruitt, the former EPA administrator who resigned amid mounting ethics investigations in July.
"We're in a strange world now where the example set at the top with President Trump is so egregious that it diminishes the bandwidth of attention paid to Cabinet members," Merkley said by phone. "It took an extraordinary list of things to put Scott Pruitt's job at risk."
Nonetheless, "Trump should definitely be calling out Wheeler for this sort of racist action," said Merkley.
The White House did not respond to requests for comment Tuesday about the senator's criticism of Wheeler. The EPA declined to comment.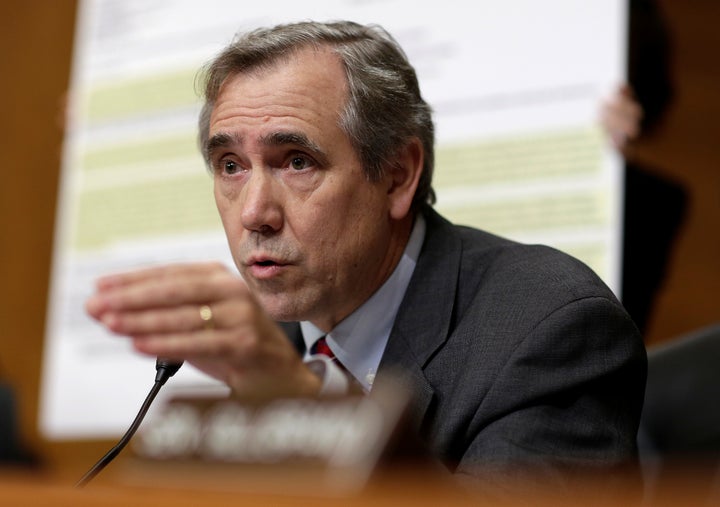 So far, no other lawmakers have joined Merkley. None of the Oregon lawmaker's nine Democratic colleagues on the Senate Environmental and Public Works Committee responded to HuffPost's requests for comment on Tuesday. Nor did Reps. Carlos Curbelo (R-Fla.), Ileana Ros-Lehtinen (R-Fla.) and Elise Stefanik (R-N.Y.), the trio of moderate Republicans who were the first to call for Pruitt to step down in April over his personal scandals.
A spokesman for Rep. Don Beyer (D-Va.), who spearheaded efforts to investigate Pruitt, declined to comment.
Merkley said Wednesday that he has not spoken to any of his colleagues about the Wheeler revelations.
"We're all kind of occupied with a lot of things right now," he said. "Generally with something like this, each person and each team make up their minds."
He noted that health care, not environmental issues, is the main theme of Democratic campaigns going into the 2018 midterm elections.
Wheeler's social media interactions pale in comparison to Pruitt's mountain of ethical lapses and spending controversies. But the agency chief's pursuit of a radical deregulatory agenda, gutting greenhouse gas rules at a time when the United Nations is calling for unprecedented emissions cuts to avert catastrophic climate change, has drawn fierce criticism.
"Acting EPA administrator Andrew Wheeler has been exposed for tweeting, liking, and commenting on racist, misogynistic and conspiracy theory-peddling tweets," Lauren Lantry, a spokeswoman for the Sierra Club, said in a statement. "The communities most endangered by fossil fuel pollution, superstorms, and the other impacts of climate change are often communities of color like those Wheeler's posts mock."
This story was updated to include an interview with Merkley.
Before You Go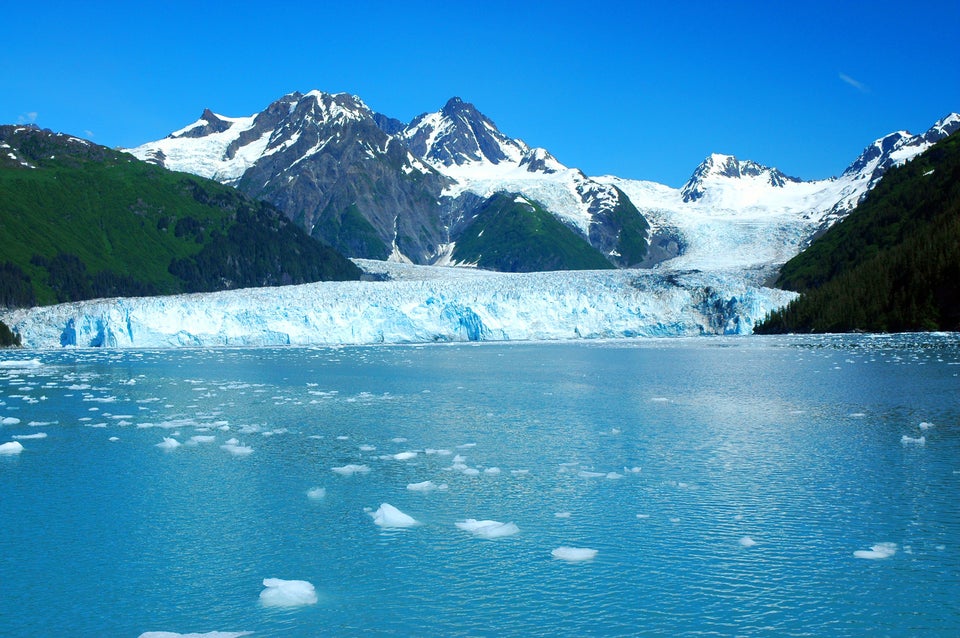 Climate Change: Ten Beautiful Places Under Threat
Popular in the Community