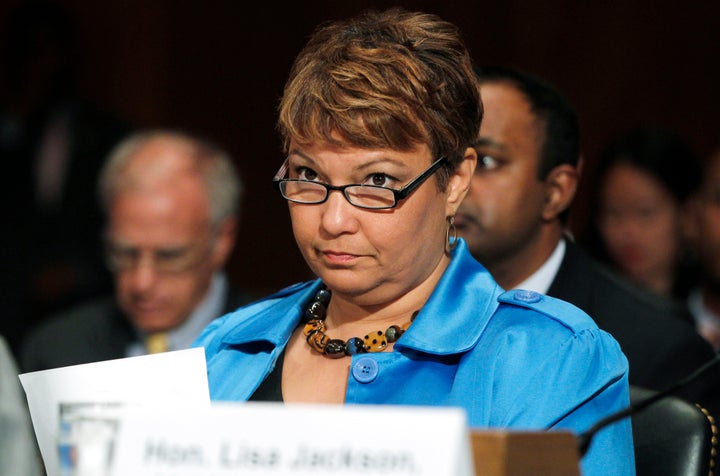 WASHINGTON -- Environmental Protection Agency chief Lisa Jackson hit back against powerful coal-burning utility American Electric Power on Wednesday, calling its recent claims that looming EPA rules will prompt massive layoffs and plant closings a "doomsday" scenario.
AEP said last week that the agency's proposed regulations on mercury and other toxic air pollution would cause the loss of 600 jobs and force the utility to prematurely retire nearly 6,000 megawatts from old coal-fired power power plants.
"The sudden increase in electricity rates and impacts on state economies will be significant at a time when people and states are still struggling" AEP Chairman Michael G. Morris said in a statement at the time. "We will continue to work through the EPA process with the hope that the agency will recognize the cumulative impact of the proposed rules and develop a more reasonable compliance schedule."
In her testimony before the Senate Environment and Public Works Committee Wednesday morning, Jackson roundly rejected that description of the situation. She also laid out the benefits of Clean Air Act regulations and accused industry lobbyists of distorting the truth for a paycheck.
"While Americans across the country suffer from this pollution, special interests who are trying to gut long-standing public health protections are now going so far as to claim that these pollutants aren't even harmful," said Jackson in a statement. "These myths are being perpetrated by some of the same lobbyists who have in the past testified before Congress about the importance of reducing mercury and particulate matter. Now on behalf of their clients, they're saying the exact opposite."
Jackson said the implementation of the EPA's newly proposed national standards for air pollution from power plants would prevent an estimated 17,000 premature deaths, 11,000 heart attacks and 120,000 cases of childhood asthma symptoms.
The public comment period, which lawmakers say may be extended, is currently slated to end July 5.
Popular in the Community