The head of the Science Advisory Board, Peter Thorne, and the head of the Board of Scientific Counselors, Deborah Swackhamer, said they learned from news reporters that they had been replaced.
"This is really a destruction of the scientific integrity at EPA," said Thorne, a University of Iowa professor of occupational and environmental health who has served as the head of the Science Advisory Board since 2015. "It's disheartening to see."
Thorne is is still listed as the Science Advisory Board chair on the EPA's website, and said he had not heard anything about changes to the board until a reporter called after Pruitt's press conference on Tuesday afternoon. Thorne said he had hoped to serve another two years as chair, even as other members of the advisory board have been fired or have quit to protest Pruitt's antagonistic approach to scientists, but now his term is over.
Ana Diez Roux, the head of CASAC, was also dismissed as chair. She did not return an email and call from HuffPost.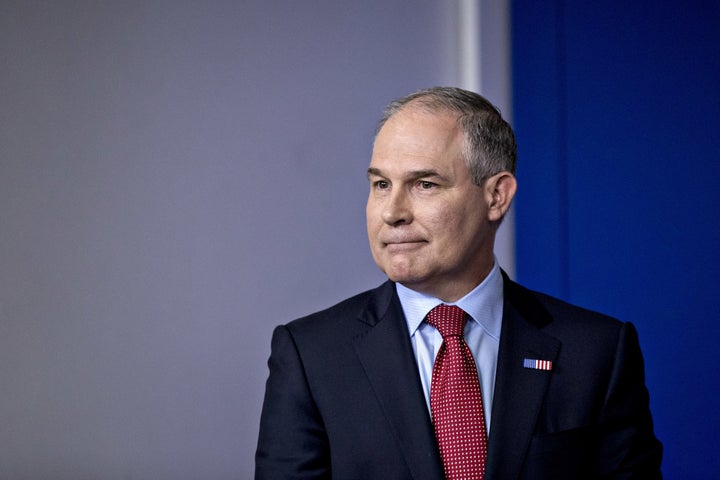 "Administrator Pruitt issued a directive yesterday to ensure independence, geographic diversity and integrity in EPA science committees," an EPA spokesman said in a statement to HuffPost. "Membership on these three boards consists of qualified scientists who will help strengthen public confidence in EPA science."
Pruitt announced on Tuesday that he was replacing Thorne with Michael Honeycutt, the head of the Texas Commission on Environmental Quality's toxicology division, to serve as the head of the Science Advisory Board.
Honeycutt, accused in 2010 by the Texas Observer of "abusing science" and serving as a "crony" to then-Gov. Rick Perry (R), leaned heavily on research funded by the chemical, fossil fuel and tobacco industries. He once suggested the health risks linked to smog were overstated, said that ozone standards made "no biological sense" because "most people are indoors for 90 percent of the time," and blasted the EPA for relying on epidemiological studies that he considered "not scientifically rigorous."
Pruitt said the new rules would ensure "there's integrity in the process and that the scientists that are advising us are doing so without any kind of appearance of conflict."
Thorne dismissed those remarks as doublespeak, saying he did not get funding from the EPA for any research, but that the boards had rigorous procedures in place to recuse scientists from advising on subjects they had received grants to study.
"That's the intent of it, to erode the tried-and-true practice of using rigorous peer-reviewed science to formulate policy and instead bring into the fold those who seek to profit from rewriting the rules on environmental protection," Thorne said.
Swackhamer, who has been head of the Board of Scientific Counselors since 2015, was awaiting a flight home to the U.S. at an airport in Zagreb, Croatia, when she received an email from a friend with a link to a news report on the EPA's press conference. The professor emerita of environmental health sciences at the University of Minnesota said she is retired, and does not receive any grant money from the EPA.
"I verified it with EPA today," she wrote in an email to HuffPost. "I have not been told why I was removed as chair."
"This is really a destruction of the scientific integrity at EPA."
Pruitt named Paul Gilman as Swackhamer's replacement as chair of the Board of Scientific Counselors. Gilman, who served as an assistant administrator to the EPA from 2002 to 2004, currently works as the chief sustainability officer at the waste management and incinerator company Covanta. His advocacy for using burning trash as a source of fuel raises questions about his role at the EPA, particularly after the incinerator industry attempted to sabotage the U.S. Conference of Mayors' effort to push for 100 percent renewable energy in June.
Unlike Thorne, Swackhamer has time left in her term on the board, and she told E&E News she intended to continue on as an adviser ― something the EPA said it "fully expects." Swackhamer said at least one person on her board may be affected by the new rule, but declined to give that person's name until she confirmed the researcher had been notified.
Swackhamer went public five months ago with accusations that Pruitt's chief of staff pressured her to alter her congressional testimony to play down the EPA's dismissal of scientific advisers.
"I was stunned that he was pushing me to 'correct' something in my testimony," Swackhamer told The New York Times in June. "I was factual, and he was not. I felt bullied."
The unceremonious and hotly-politicized dismissals of top officials has become a hallmark of the Trump administration. When President Donald Trump fired FBI Director James Comey in May, Comey found out from TV news reports while speaking to employees in Los Angeles. The Department of Justice fired Preet Bharara, the U.S. Attorney for the Southern District of New York, after Trump suddenly demanded his resignation months after asking him to stay on. Earlier this year, the EPA axed 38 science advisers in what many described at the time as a purge.
Before You Go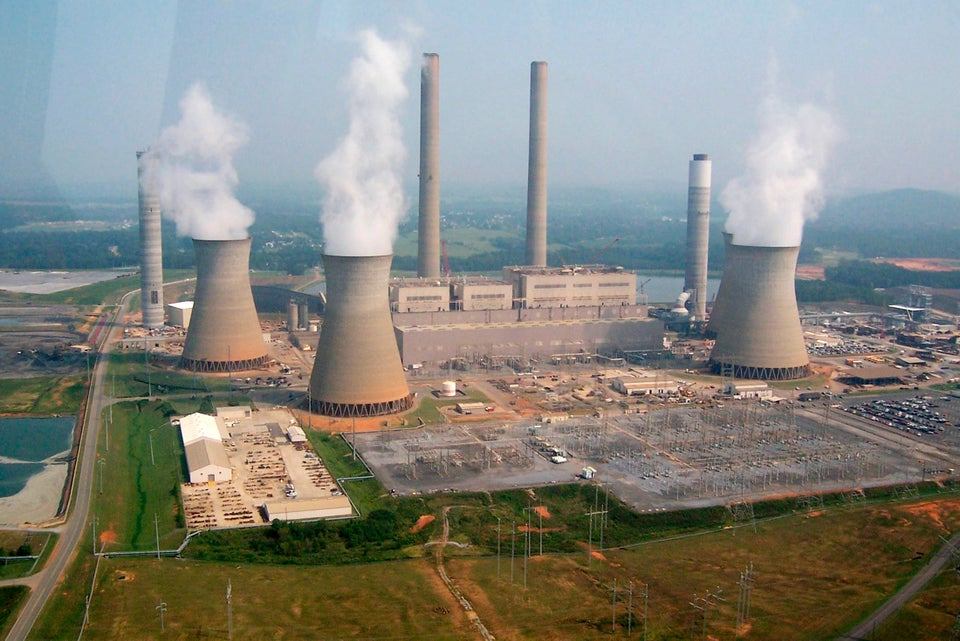 Why Scott Pruitt Is A 'Dangerous' Choice To Lead The EPA
Popular in the Community