The Environmental Protection Agency has reportedly barred three agency scientists from giving talks about climate change at a conference in Rhode Island days before they were scheduled to speak.
The researchers were booked to appear Monday in Providence at the State of the Narragansett Bay and Watershed workshop, an event highlighting the health of New England's largest estuary, where temperatures have risen 3 degrees Fahrenheit and water has risen up to seven inches over the past century.
The New York Times first reported the news on Sunday. EPA spokesman John Konkus, a former Trump campaign operative in Florida, provided an emailed statement to The Washington Post and The Hill confirming the cancellations: "EPA scientists are attending, they simply are not presenting, it is not an EPA conference."
Konkus did not respond to an email and text message from HuffPost on Sunday evening.
The move comes days after the EPA scrubbed dozens of links from its website to materials that helped local governments deal with the effects of climate change. Administrator Scott Pruitt has said he does not believe greenhouse gases from burning fossil fuels cause climate change, and has scrapped or proposed eliminating numerous regulations to reduce emissions. Two weeks ago, he proposed repealing the Clean Power Plan, the federal government's primary policy for slashing utilities' output of planet-warming gases.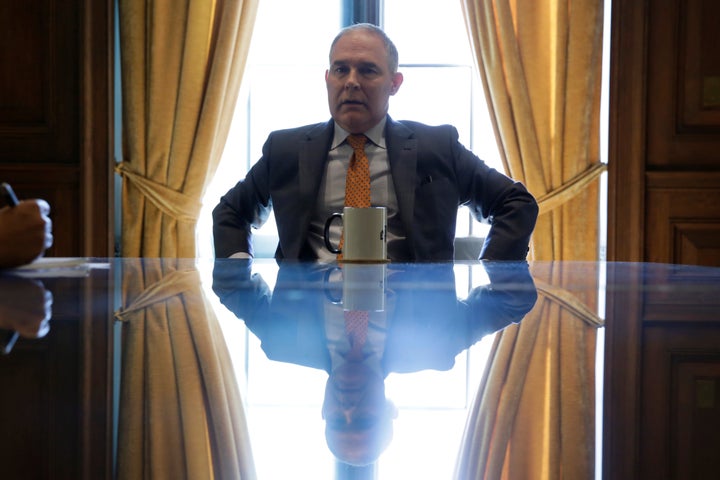 The sudden cancellations on Sunday inflame concerns that the agency is muzzling scientists to further the White House's political interests.
The nonprofit Narragansett Bay Estuary Program, which receives funding from the EPA, is set to release a 400-page report co-authored by the scientists now barred from giving presentations.
Tom Borden, the program director for the confab, told the Times he received a call on Friday from Wayne Munns, director of the Atlantic ecology division of the EPA's Environmental Effects Research Laboratory, who said the scientists would not be allowed to speak.
All three of the scientists planned to discuss climate change. Autumn Oczkowski, a research ecologist at the EPA's National Health and Environmental Effects Research Laboratory Atlantic Ecology Division in Rhode Island, planned to include the effects of climate change on the estuary in her keynote address, according to the Times.
Rose Martin, a fellow at the same EPA laboratory, and Emily Shumchenia, a consultant at the EPA, were slated to speak on the second panel of the workshop, entitled "The Present and Future Biological Implications of Climate Change." By Sunday night, their names were removed from the agenda on the event's website.
None of the scientists responded on Sunday to emails requesting comment, but Shumchenia retweeted links to the Times story.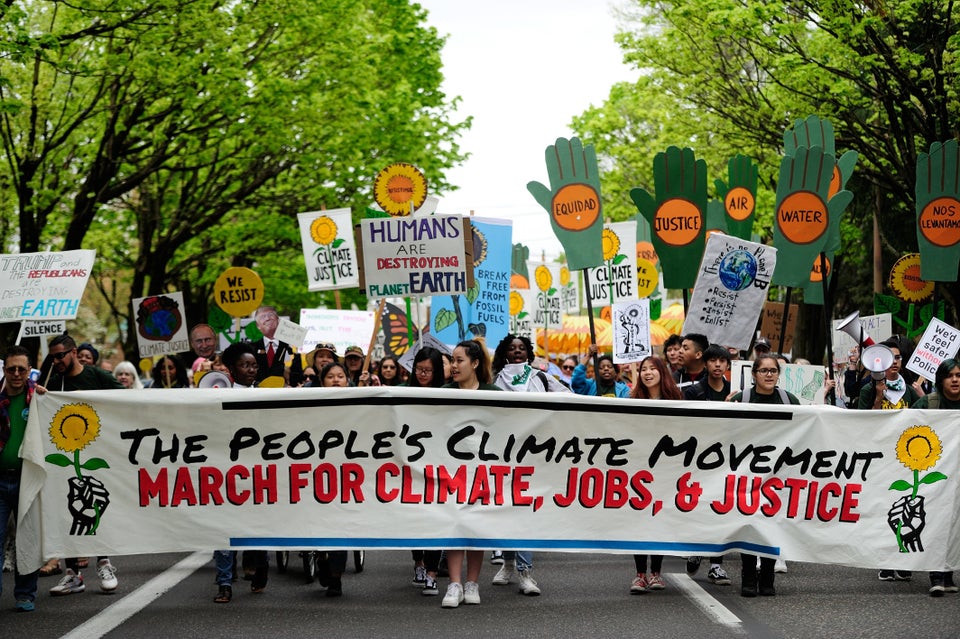 Climate Marches Across The U.S.