WASHINGTON — A labor union representing 700,000 federal and D.C. government employees lashed out at President Donald Trump Tuesday after he signed an executive order that takes aim at an Obama-era effort to combat climate change.
Trump's order, signed last week, instructs the Environmental Protection Agency to review President Barack Obama's Clean Power Plan, a policy limiting greenhouse gas emissions from power plants.
The American Federation of Government Employees, which includes EPA workers, called the order the latest in a "a continued assault on the country's top-line of defense for community health."
It's "frustrating" but not surprising to see the Trump administration rolling back key regulations protecting public health and ignoring years of agency science, AFGE National President J. David Cox Sr. said in a statement.
"The EPA's enormous success in protecting America's natural resources and public health seems lost on this administration, as the signing of this executive order demonstrates," he said.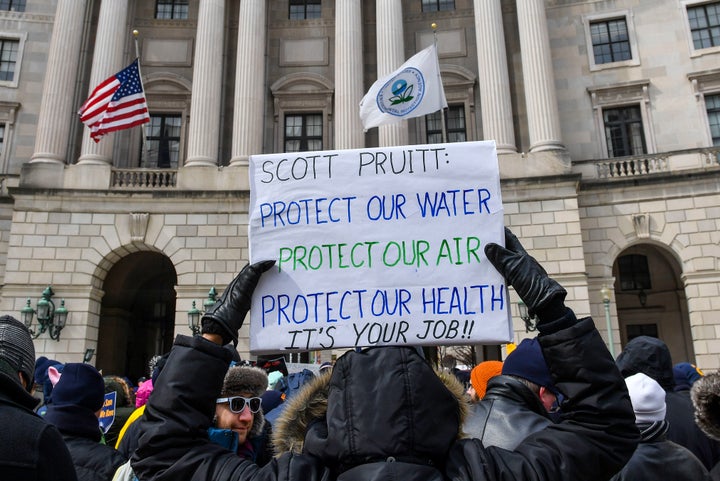 Cox said Trump's latest order, called the "Energy Independence Executive Order," is part of a larger effort to dismantle the EPA.
"If the administration continues to hack away at the EPA and push more work to the cash-strapped state and local governments, there will be dire consequences for generations to come," Cox said. "President Trump says he is bringing back jobs and eliminating 'job crushing regulations.' But he is hurting the clean energy industry and driving up future healthcare costs for the citizens who will suffer as a result of having more toxins spewed into America's air and water."
If a recent letter to The New York Times is any indication, morale at the agency may be at an all-time low.
Michael Kravitz, an EPA scientist in Cincinnati, wrote to the Times that he has enjoyed his career working to help protect the environment. To see the agency taken over by Scott Pruitt, its longtime antagonist, has left Kravitz feeling "very saddened."
"I walk among my colleagues like a zombie in a bad dream; they also seem dazed," he wrote. "I hope the nightmare ends soon."
At a union gathering last week in Philadelphia, Marie Owens Powell, a 27-year EPA employee and vice president of the American Federation of Government Employees Local 3631, also told NPR's StateImpact that she's had colleagues come to her office in tears over what's playing out at the agency.
Before You Go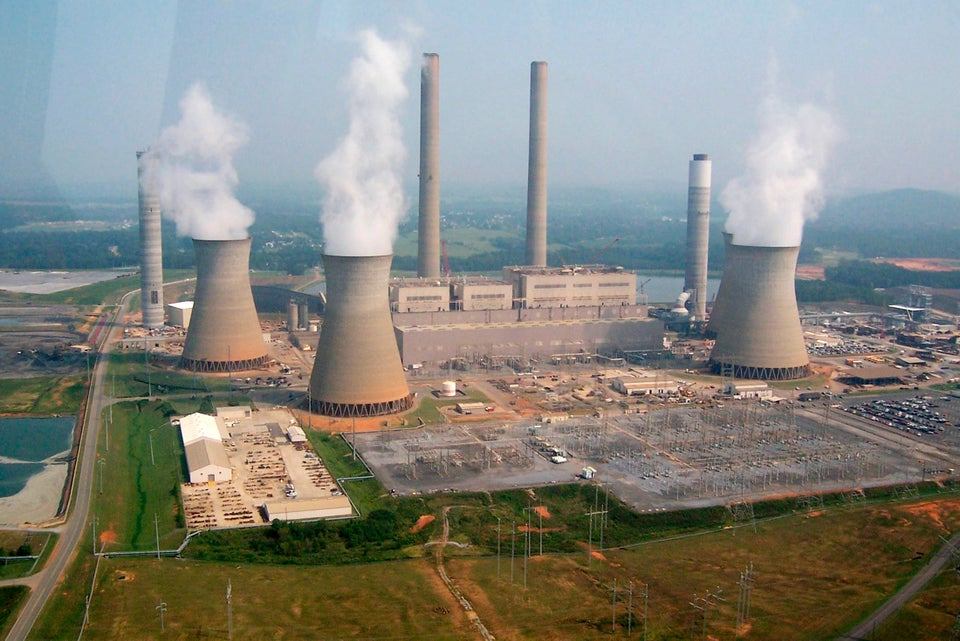 Why Scott Pruitt Is A 'Dangerous' Choice To Lead The EPA
Popular in the Community