Tim Tebow regularly includes references to Bible passages in his eye black. During the SEC Championship game, he guided viewers to John 16:33. The week before, in his last home game as a Florida Gator, his eye blacks referenced Hebrews 12:1-2. Tonight, Tebow is playing the final game of his college career in the Sugar Bowl, and he has included one final message beneath his eyes.
Tebow's eye black says "EPH 2:8-10," a reference to the Epistle to the Ephesians. Ephesians 2:8-10 says:
For it is by grace you have been saved, through faith -- and this not from yourselves, it is the gift of God -- not by works, so that no one can boast. For we are God's workmanship, created in Christ Jesus to do good works, which God prepared in advance for us to do.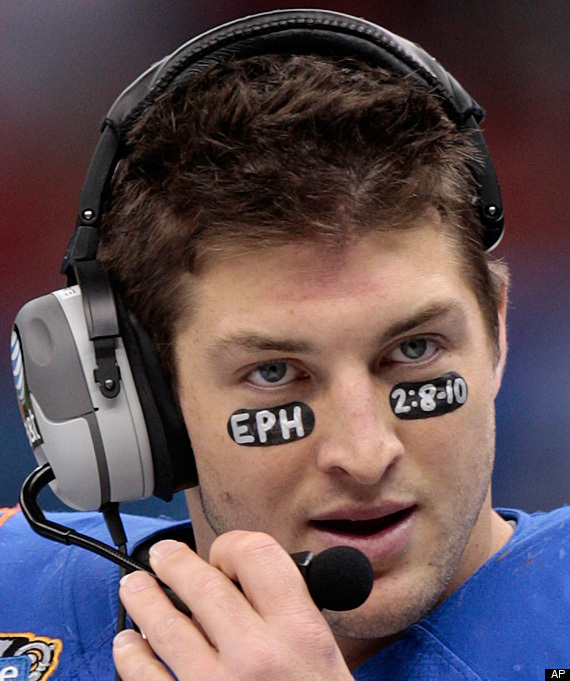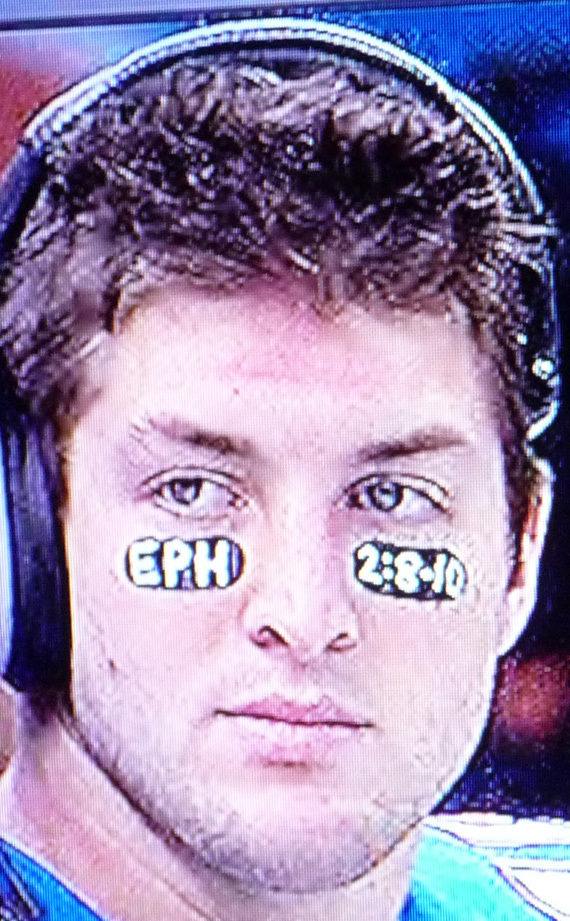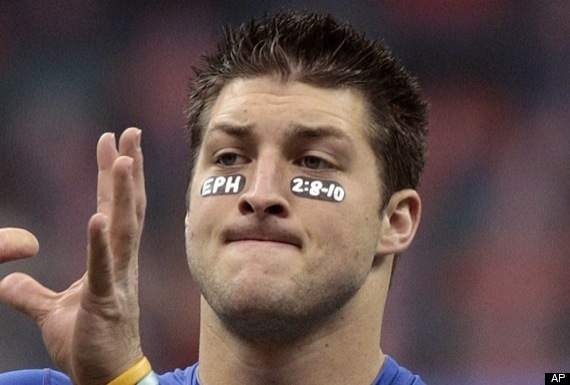 Popular in the Community