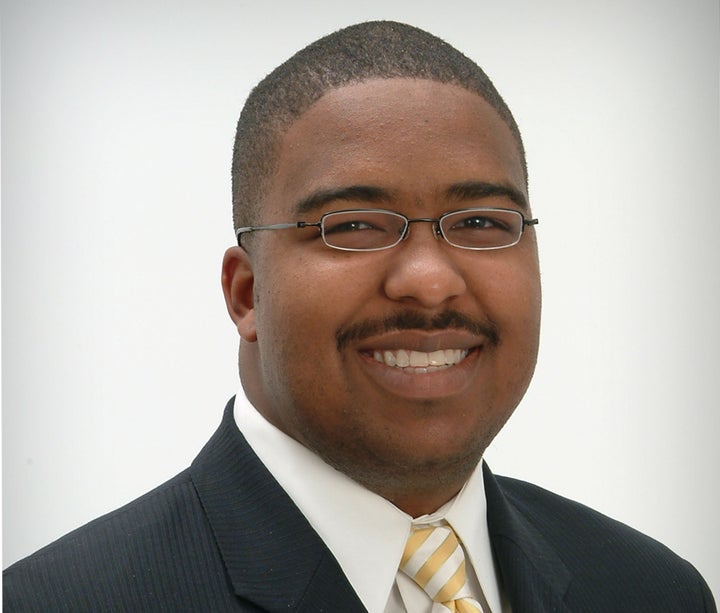 The case against Ephren Taylor is mounting, and it's starting to sound increasingly similar to that of notorious Ponzi schemer Bernie Madoff, as hundreds of alleged victims come forward to join a class action against the "youngest African American CEO of a public company."
The class action suit, filed in October in the Federal District Court in Raleigh, North Carolina, alleges that Taylor operated a series of Ponzi schemes, preying on churchgoers and costing many their entire life savings, according to a release. Many of Taylor's accusers say that they entrusted him with their money following his visits to their churches promising guaranteed financial returns in ventures, namely real estate, that would also benefit less fortunate people, local communities and the individuals' churches.
Earlier this year, some of those allegations surfaced on YouTube where Bishop Eddie Long made an appeal to Taylor to return money to members of his 25,000-member Atlanta mega church, New Birth Missionary Baptist, who had invested money through City Capital Corp., the company for which Taylor previously served as CEO.
According to the Associated Press, Taylor visited the church in 2009 and held a financial seminar supported by Long, and promised church members that he would invest their money in "can't-miss real estate rather than take a risk on Wall Street."
Ten members of New Birth Missionary Baptist are now suing Taylor, the bishop and the church, claiming that Long abused his position and "coerced" his parishioners into investing at least $1 million in Taylor's fund in late 2009.
Taylor is also accused of wire fraud, interstate transportation of stolen property, money laundering, racketeering, violations of the RICO Act and a number of other serious violations, according to the action filed in North Carolina.
"During the past month I have been contacted by hundreds of victims who entrusted Ephren Taylor and the co-defendants with their hard-earned money but ultimately were left badly bruised, clinging to broken promises and depleted bank accounts," said Cathy J. Lerman in the release. Lerman is founder of Cathy Jackson Lerman, PA, which filed the class action suit.
The Associated Press reports:
Taylor's inspiring success story helped build his mystique. At the age of 12, he sold video games he designed. By 18, he and a friend had helped create a job search engine called GoFerretGo that he claimed was valued at more than $3 million, though one of the lawsuits questioned that figure.

After he was tapped in 2006 as the chief executive of City Capital, now based in California, he was quick to boast in media interviews that the move made him the youngest black leader of a publicly traded company in the U.S.

He wrote books about his financial savvy, appeared on national news networks to offer financial advice and observations and landed a spot speaking to a youth leader's summit at the 2008 Democratic National Convention. He'd convince ministers to let him deliver a Sunday sermon, the lawsuits say, and rev up the boasting of his TV appearances and client list stacked with celebrities and athletes.
Calling all HuffPost superfans!
Sign up for membership to become a founding member and help shape HuffPost's next chapter