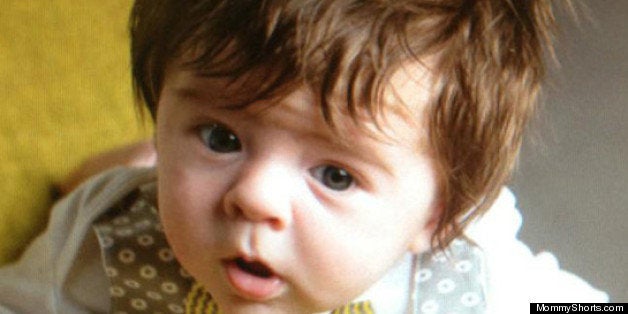 As of Thursday morning, Wiles has received more than 350 submissions from parents whose little ones have big 'dos, and will continue to collect entries via her Facebook page and Instagram until May 31. For extra fun, she is giving finalists names like "The Peacock" or "The Elvis" and more inspired labels, ie. "The Nancy Grace" and "The Royal Wedding Hat."
Wiles tells HuffPost she likes dreaming up competitions that won't make anybody feel bad.
"My contests are about finding the evilest baby, the one who made the biggest mess of their birthday cake or the one who looks most like Seth Rogen. As a parent, if you lose an evilest baby contest, you are not going to be upset because you don't have the evilest looking baby. ... Everyone is in on the joke and it's all in good fun."
Click through the gallery below to see some highlights from Wiles's current collection, and visit Mommy Shorts or Wiles's Facebook page to add your own!
Before You Go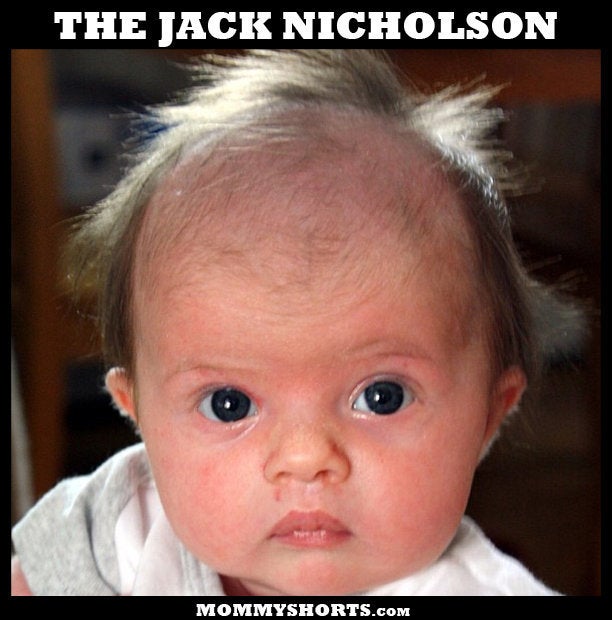 Epic Baby Hair