 The Northeastern seaboard is an endless conglomeration of history, culture and natural beauty. But if endless days of museums, sightseeing and walking become a little tiring, let loose by hitting the rowdiest watering holes that mandate endless drinking where everyone is guaranteed to be at least as sloppy as you are. Here are three great bars in D.C., Boston and New York City, where shenanigans are welcome, friendships made and indiscretions won't be remembered. That is, until you roll over the next morning.
Madam's Organ Blues Bar in Washington, DC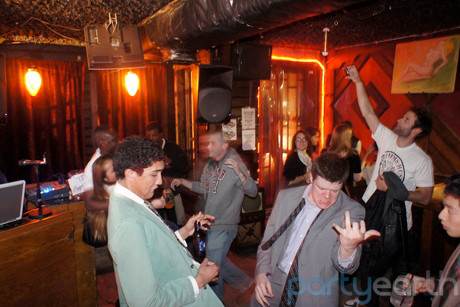 Easily the most consistently rambunctious scene in D.C., Madam's Organ Blues Bar is three whole floors worth of debauchery. With a décor of Christmas lights, hanging bicycles and just about anything you could find in a back alley adorning the walls, the venue is as unpretentious as it gets. You'll find college students, artists and young professionals alike, all joining forces in their quest towards belligerence. With free billiards, live music, DJs upstairs and a rooftop bar, there's something here for every kind of weird you are looking to find.
Mehanata Bulgarian Bar in New York City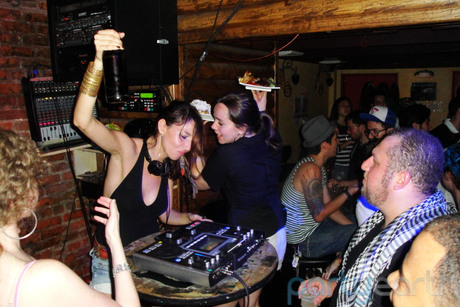 Mehanata Bulgarian Bar should be a requirement for anyone looking for crazy bars in NYC. Situated on the Lower East Side, the $10 cover is a cheap price to pay for the unapologetic decadence that overtakes the expansive space inside. The infamous sign that states, "Get naked, get a free shot," should be a hint to the vibe, but if you miss that, one step onto the sexually charged dance floor of young hipsters and students moving to the pounding funk music should fill you in. A second floor balcony is a great place to mingle, rehydrate and people-watch, and for the truly ambitious partier, the ice cage downstairs is a must. Patrons entering this freezing cube of ice that houses dozens of vodkas are given six shots to finish in two minutes. It's like putting the plane on autopilot and worrying about what kind of damage you've done in the morning.
The Greatest Bar in Boston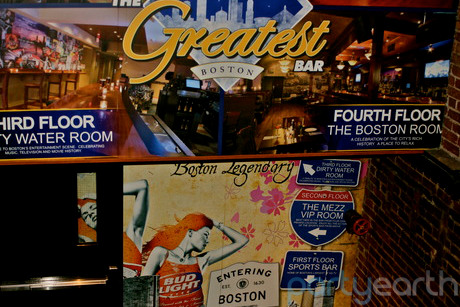 Whether this sports hub is actually one of the best bars in Boston is up for debate, but it is no doubt one of the craziest. Located just one block from the home arena of the Celtics and the Bruins, The Greatest Bar is a boisterous sports bar of die-hards (did we mention that Boston sports fans are some of the most unruly of them all?). Three more spacious levels provide visitors with just about everything from skeeball to lounges to a dance floor on the top level that brings in all sorts of mayhem on the weekends. Just one word of prudent advice: Leave any Lakers jerseys at home.