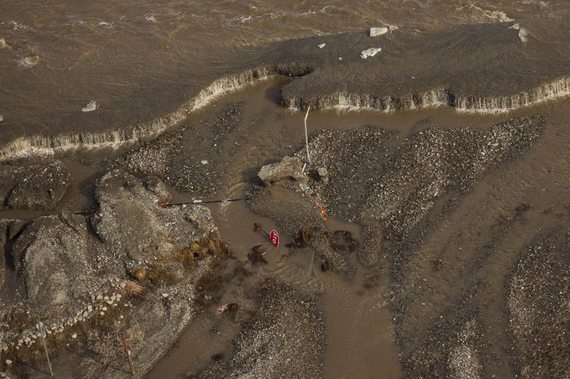 DEADHORSE, Alaska -- Unprecedented flooding continues to interfere with daily operations on Alaska's North Slope oil patch after surging waters wiped away swaths of the Dalton Highway and isolated a section of Deadhorse, the jumping-off point for the sprawling industrial region.
"This is just epic," said Mike Coffey, commander of the unified incident command, a response team consisting of the state, the North Slope Borough and oil companies. "People who have been here for decades say they've never seen anything like it."
The state has estimated the costs of the damage and repairs since March at $5.1 million. The federal government may pay for much of that, since the icing and flooding on the highway has been declared a disaster, said Coffey, the director of state transportation maintenance and operations.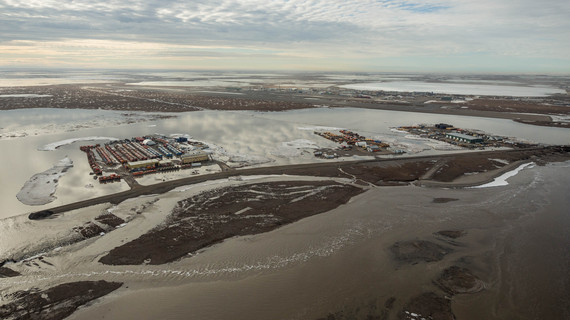 The event was caused by heavy summer rains followed by extensive freezing this winter, trapping the water in place, then a rapid spring warmup that has brought record temperatures to the region.
"It's kind of a perfect storm for things to go south," said Coffey.
Viewed from the air for some 20 miles south of Deadhorse, the highway and elevated trans-Alaska pipeline appear like spines above a sea of water, with the Sagavanirktok River tumbling in white currents across sections of the highway. One section of severed road appears to stretch a half-mile long.
REAL LIFE. REAL NEWS. REAL VOICES.
Help us tell more of the stories that matter from voices that too often remain unheard.