How many superheroes can you fit in one selfie? Chris Hardwick took it upon himself to find out.
The photo, which Hardwick shared on his Instagram account, is a little blurry, but we'll forgive him for that due to its sheer awesomeness. Take a look for yourself:
And in case you were wondering, yes, that is definitely comic book legend Stan Lee right at the front.
After joining the cast of superheroes onstage for what might now be considered the most epic celeb selfie ever (sorry, Ellen), he exclaimed, "Now that's a way to end a panel!"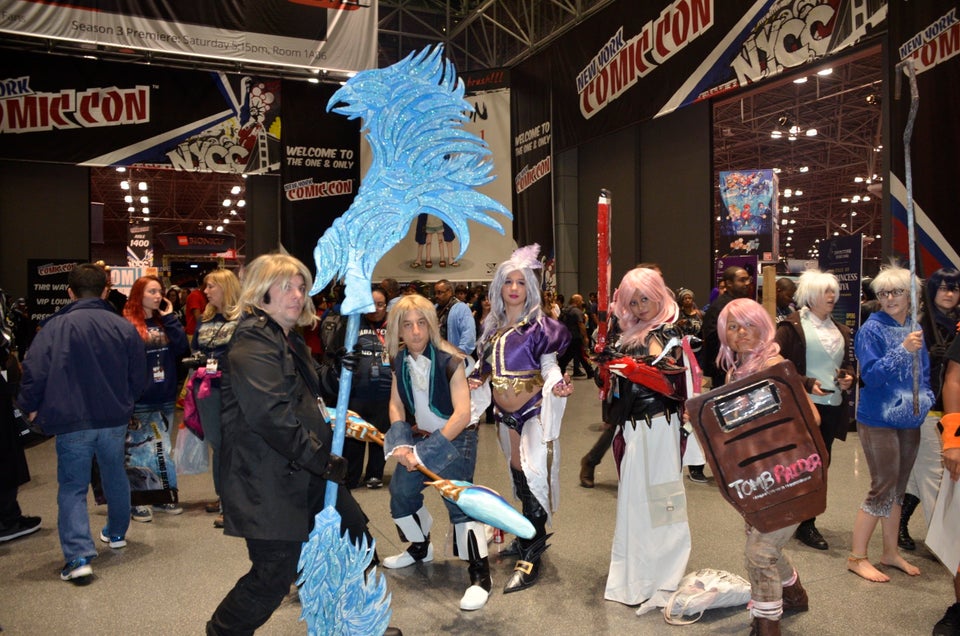 2014 NYC Comic-Con Cosplays