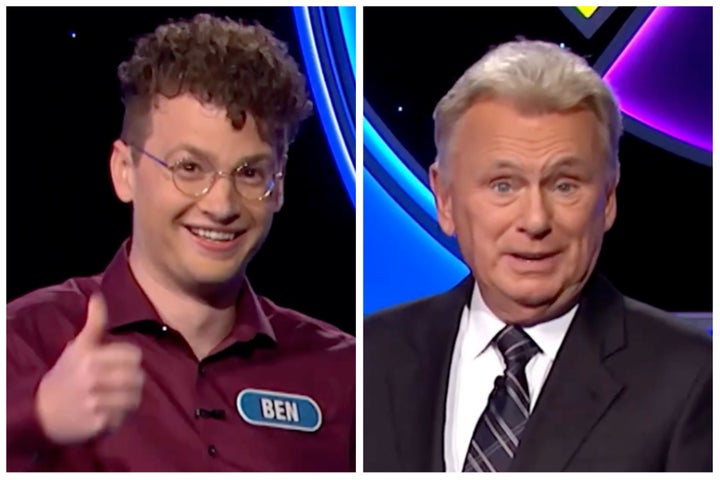 He went for the jog-ular.
Ben Tucker, a "Wheel of Fortune" contestant from California, mocked the long-running game show on air — and to host Pat Sajak's face — for placing a puzzle in a really weird category on an episode Thursday.
Tucker was struggling to guess a mystery phrase during a bonus round after he had already won the show. He eventually ran out of time and lost.
The puzzle was slotted in a category called "fun and games" and had a four-word answer — which ended up being "taking a quick jog."
After the solution was revealed, Tucker didn't huff and puff about losing the round. Instead, he took the opportunity to point out how — seasoned runners aside — most people wouldn't consider a paced jaunt a good time.
"Well, see, I don't consider jogging fun and games," Tucker said immediately after his defeat.
"Oh, well, there you go," Sajak responded, seeming to shrug off the injustice.
But Tucker held firm to his conviction that jogging is neither fun nor a game, looking to the audience in search of support before giving a sarcastic thumbs-up.
"That wasn't bad," Sajak added strangely.
But Tucker eventually got some validation from the show when it posted a clip of his exchange with Sajak on Instagram.
"He has a point 🤔😂," the show's account captioned the video.
And despite losing the puzzle, Tucker won a few fans online.
"Finally! A contestant finally speaks out about the answers not matching the category! The kid was great!" one person commented on the Instagram post.
Another user totally agreed with Tucker, writing, "Nothing beats a good old fashion game of JOGGING!"
Popular in the Community