WASHINGTON — From flooding in coastal cities to conflicts driven by food and water shortages, people are already feeling the effects of climate change. And if the world does not mitigate climate-related impacts, they are likely to "intersect, amplify and ripple across countries," disrupting international security, a team of climate and security experts warns in a new report.
The lengthy report from The Center for Climate and Security identifies 12 key climatic risks, or "epicenters," and makes the case for why addressing them should be of the highest priority for world governments. Those risk categories vary from eroding state sovereignty and disrupted trade routes, to increased pandemics and a damaged coffee trade.
"The risks that climate change is posing to each of these elements of the world are potentially globally significant by themselves," Center co-president Francesco Femia, an editor of the report, told HuffPost. "All of these things are essentially happening together, and climate is making it worse. And when you put all of these things together you have a potential for a very significant impact on global security, and potentially — loftily — on world order."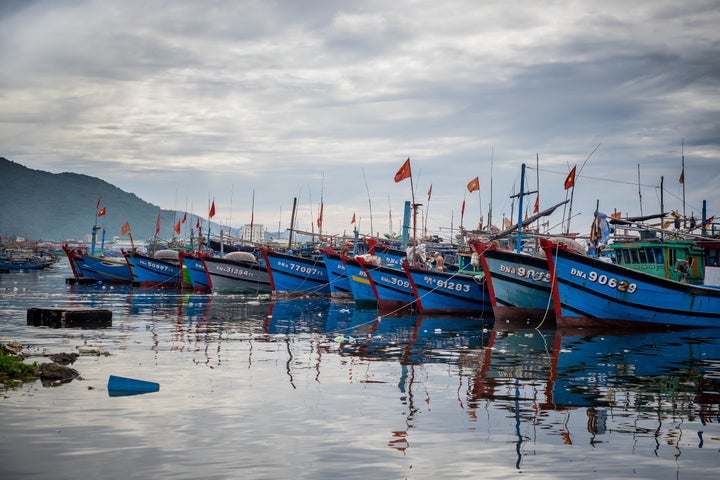 Another "epicenter" the report analyzes is the potential for entire nations ― in low-lying islands like Kiribati, Tuvalu, the Marshall Islands and the Maldives — to be submerged by climate-induced sea level rise. Some 2,300 years after the Greek philosopher Plato wrote of the lost city of Atlantis, "the world may be facing a new Atlantis, as sea level rise — caused by climate change — is threatening to inundate civilizations again," the report reads.
"We have no means of international, legal norms for dealing with that sort of thing," Femia said. "We have no experience with a disappearance of a nation under the ocean, and what to do with the citizens of that nation."
The 139-page report, titled Epicenters of Climate and Security: The New Geostrategic Landscape of the Anthropocene, was released Friday at the fourth Annual Oxford Interdisciplinary Desert Conference, at the University of Oxford in England. It comes roughly seven months after the Center delivered its comprehensive climate change "briefing book" to Donald Trump when he was President-elect. That document ― released in September and prepared by the center's Climate and Security Advisory Group, a non-partisan group of 43 U.S. military, national security and other experts ― had a rather similar, albeit more local message: The new administration must prioritize climate change or risk jeopardizing national security.
But the president, who has dismissed the phenomenon as "bullshit" and a Chinese hoax, didn't seem to get the memo. Since taking office, he has moved quickly to derail America's actions to combat climate change, including rolling back Obama's Clean Power Plan, a policy limiting greenhouse gas emissions from power plants. Catering to fossil fuel interests, Trump has promised to revive America's dying coal industry, increase oil and gas production, and open up now-protected areas of the Arctic and Atlantic oceans to drilling. And he has proposed sweeping cuts to the Environmental Protection Agency and other scientific agencies.
Last week, Trump followed through on one of his campaign promises, announcing he would withdraw the U.S. from the historic Paris Agreement — a landmark international accord aimed at warding off the worst effects of climate change.
Asked about Trump's first six months in office, Femia said he finds the president's unwillingness to address climate change "deeply unfortunate." However, a lot of it is "short-term politics that won't stand up to the impacts," The Center for Climate and Security co-president said. And Femia noted that even under a White House that has "poured cold water on everything climate," U.S. defense and security officials have made clear the threat is a real and must be taken seriously.
"The reason for that is that the impacts are already happening," he said. "And all these departments and agencies that deal with risk and threats to the United States understand that and have been dealing with it for at least the past 10 years."
Femia added that while the administration may slow progress, he expects the reality of the threat will eventually change politics, despite what the White House has to say about it.
"National governments, as well as regional and international security institutions will need to integrate the effects of climate change into their strategies, plans, and operations, and shift resources accordingly," they write. "Improving, augmenting, and possibly even creating new governance structures for addressing climate change may also be necessary for maintaining a stable world order."
View the Center's new report here.
Before You Go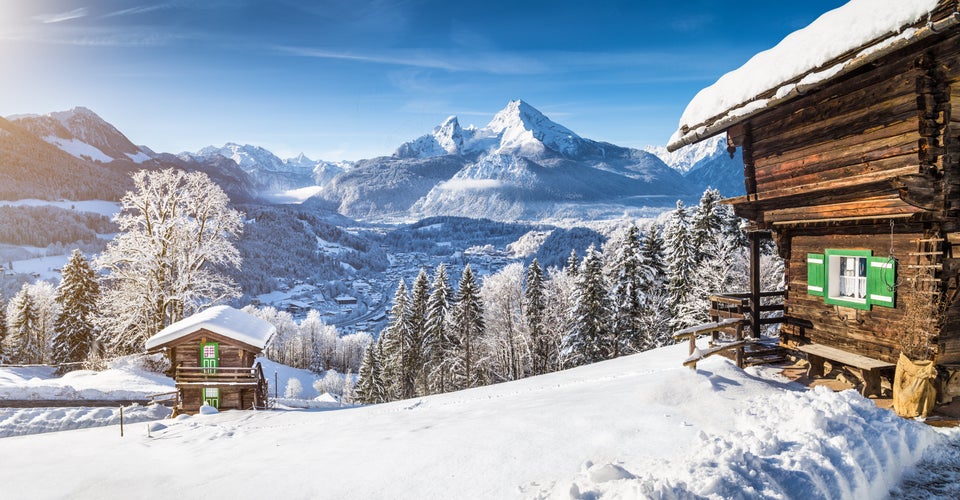 4 Surprising Places At Risk From Climate Change
Popular in the Community