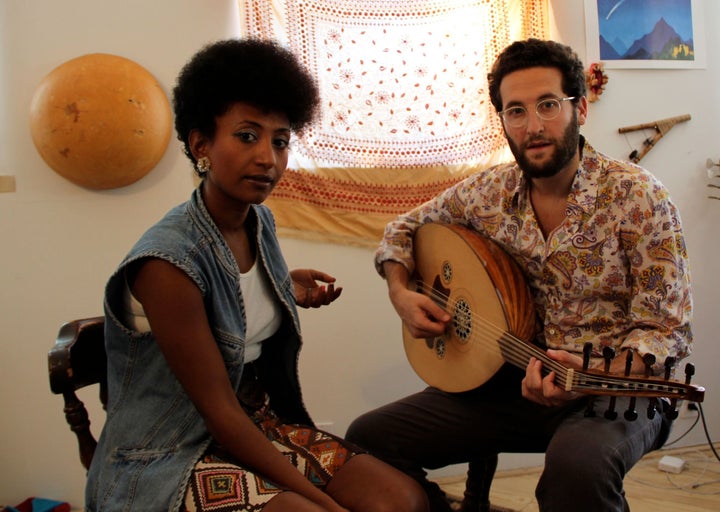 When we hear the word religion, we often associate it with violence or conflict. The reason for this is that religion is frequently used as a means to ostracize or demean fellow humans and to justify violence. Political and socioeconomic causes of conflicts are also sometimes masked by invoking religious differences. This turns religion into a handy tool to promote certain agendas and perpetuate conflicts without addressing the underlying political and socioeconomic problems.
To address this abuse of religion, spiritual leaders and visionaries try to organize interfaith events. The hope is that when people of different religious backgrounds meet each other, they will engage in a dialogue. This should in turn allow them to recognize the similarities between their faith traditions and move past perceived differences. Such a fruitful interfaith dialogue could circumvent the abuse of religion as a tool for promoting conflicts. However, the problem with such interfaith events is that they do not necessarily result in a true dialogue. During many of the interfaith events that I have attended, people of different faiths politely present ideas, traditions or doctrines from their respective religions and engage in a discussion. Instead of this encounter becoming a transforming dialogue, participants sometimes end up merely "performing" monologues for each other.
One reason for the absence of true dialogue may be the inertia that prevents us from leaving our comfort zone. Few of us like to question the religious paradigms or doctrines that we grow up with. True dialogue is a spiritual and intellectual adventure. It is an exploration or journey that requires courage and openness, because it might challenge the religious dogmas that we like to cling to for the sake of convenience.
I recently came across what is a beautiful form of true interfaith dialogue: the music of the band the Epichorus. Rabbinical student Zach Fredman and Muslim singer Alsarah co-founded the band and their musical love-child is the wonderful album One Bead. In this album, Zach, Alsarah and the other members of the band combine Jewish and Sudanese-Arab musical traditions to create music that transcends the boundaries of culture or religion. The lyrics of the songs are mostly drawn from the Jewish tradition, such as the "Song of Songs" (Song of Solomon) from the Old Testament, but the album also includes the traditional Sudanese love song "Nanaa Al Genina" (The Mint Garden).
The common theme of the One Bead songs is love, the emotion that is at the core of our human existence and spirituality. Listening to the music, one feels a profound sense of harmony that exists between the various cultural and religious traditions that are part of the Epichorus. The lyrics for two of the songs are taken from the "Song of Songs" and this reminded me of something that the German poet Johann Wolfgang von Goethe wrote. He composed a cycle of poems called "West-östlicher Diwan" (or "West-Eastern Divan" in English). Goethe wrote these poems to represent a fusion between Eastern and Western traditions. He also wrote essays in which he elaborated on his poems and one of his comments specifically refers to the Old Testament "Song of Songs", of which he says, "...als dem Zartesten und Unnachahmlichsten, was uns von Ausdruck leidenschaftlicher, anmutiger Liebe zugekommen," which translates into English as: "...it is the most tender and unique expression of passionate and graceful love that has been given to us."
I asked Zach how he chose the name the Epichorus for their band and he said that it was a reference to Epikoros (or Apikoros), which is a term used in the Jewish tradition to describe outsiders or heretics. The members of the Epichorus are indeed outsiders in the sense that they have the courage to look beyond the boundaries of their religious traditions and have sought out a creative dialogue with people outside of their faith traditions. They are also "heretics" in the original Greek sense of the word, describing people who "make choices." They chose to embark on a creative adventure and found that they could engage in an authentic dialogue by creating beautiful songs together.
The music of the Epichorus is an excellent example of how creating culture together can promote true interfaith dialogue. Hopefully, we will hear more songs from the Epichorus, but I also hope that other artists, musicians or poets will be inspired by them and seek out their own creative paths to foster dialogue between faiths.

Related
Popular in the Community