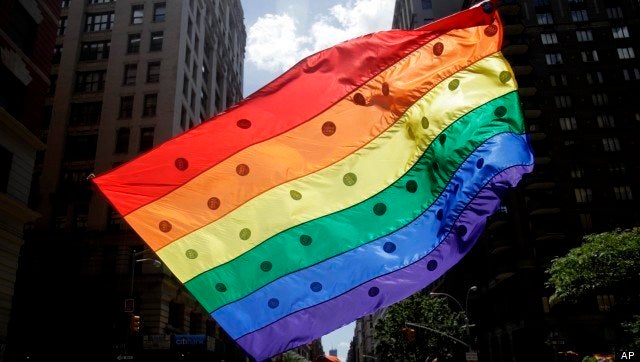 Sixteen years after first allowing gays and lesbians to become priests and nine years after electing its first gay bishop, the Episcopal Church on Tuesday became the largest Christian denomination in the U.S. to offer religious blessings to same-sex couples.
The monumental decision, approved by a thick margin at the church's triennial General Convention in Indianapolis, means that priests in the 1.9 million-member church can officiate blessings to same-sex couples who are in long-term relationships beginning in December.
The church's House of Deputies voted 171 to 41, with nine people saying they were divided, to support a same-sex blessings liturgy that will be used during a three-year trial before the church meets again and decides if it should be permanent. The deputies' vote was done in two parts, with lay members approving the blessings by 78 percent and clergy members approving by 76 percent.
The vote followed Monday's decision by the church's House of Bishops supporting the measure by a 111 to 41, with three abstentions. Both groups have to approve new legislation.
Some Episcopal bishops currently allow same-sex blessings in their dioceses, but many have said they will not allow them unless the church has an official liturgy -- the words exchanged between a couple and a priest during the ceremony.
The new liturgy will not be mandatory. Bishops who do not approve of same-sex relationships will be allowed to bar its use in their dioceses. Priests who choose to not perform same-sex ceremonies will not face discipline.
The liturgy does not represent a religious marriage -- the church defines marriage as being between a man and a woman -- though some clergy in states that allow civil marriage officiate secular marriages in their churches.
During debate on Tuesday, many members of the church spoke in favor of same-sex blessings, while fewer spoke against them.
"I believe we are doing the loving thing, we are doing what Jesus would call on us to do," said the Rt. Rev. Michael Curry, Bishop of the Episcopal Diocese of North Carolina, in an interview. "We are finding a way to to support and care for people who have shown lifelong care and love for each other," added Curry, who voted for the legislation and has been officiating same-sex marriages in his own diocese since 2004.
"This singular motion ... will result in the Episcopal Church of the United States marching not simply out of step with but completely out of line with the faith," said the Rev. David Thurlow of South Carolina, a deputy who planned to vote against the proposal.
Tuesday's vote followed the church's decision on Monday to allow the ordination of transgender people. That vote to change to the church's "nondiscrimination canons" to include "gender identity and expression" overwhelmingly passed the church House of Bishops and House of Deputies. It makes it illegal to bar from the priesthood people who were born into one gender and live as another or who do not identify themselves as male or female. It added to church rules against discrimination based on race, ethnicity, national origin, sex, marital status, sexual orientation, disability and age.
The Episcopal Church is the U.S.-based wing of the Anglican Communion, an 85 million-member global denomination. In addition to its U.S.-based members, it has 173,000 members in other countries and territories, including the British Virgin Islands, Colombia, the Dominican Republic, Ecuador, Haiti, Honduras, Taiwan and Venezuela.
Liberal trends in the church regarding the ordination of gay priests and bishops have increasingly strained its relations with its more conservative counterparts in the United Kingdom and Africa. The election in 2003 of its first gay bishop, the Rt. Rev. Gene Robinson of New Hampshire, caused several dioceses to defect. The same day the Episcopal Church voted to allow transgender priests, the church's English counterpart, the Church of England, delayed until the fall a controversial vote on appointing women bishops.
The Episcopalians follow the 1.2 million-member United Church of Christ, which voted to approve same-sex marriage ceremonies in 2005. The Unitarian Universalist Association of Congregations and the Religious Society of Friends (Quakers) also allow same-sex marriage ceremonies. In addition, Reform and Reconstructionist Jewish denominations allow same-sex blessings. In 2009, the Evangelical Lutheran Church in America let churches recognize same-sex relationships, but it did not endorse an official church policy or liturgy for blessings.
At its biennial national meeting in Pittsburgh last week, the Presbyterian Church (USA) narrowly rejected a measure that would have changed its definition of marriage from being a union between a man and a woman to one between "two people." In April at its General Conference in Tampa, the United Methodist Church also upheld its teaching on homosexuality, which does not recognize same-sex marriages or unions.
Related
Before You Go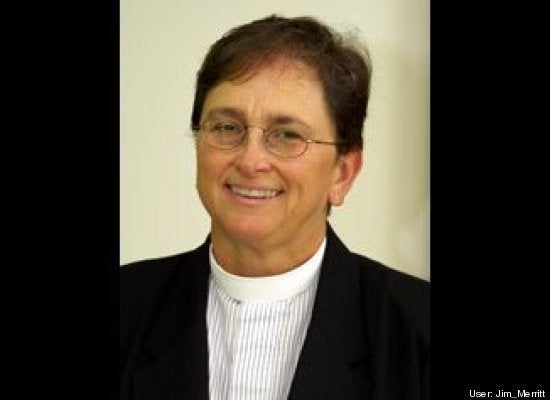 Most Inspiring LGBT Religious Leaders
Popular in the Community