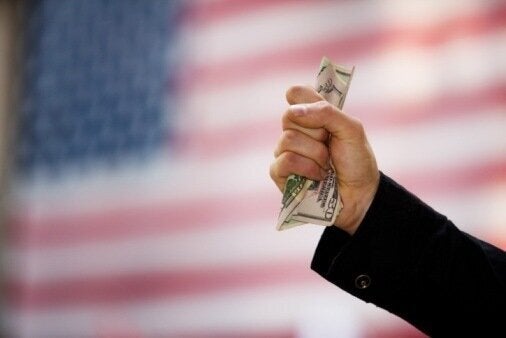 "An economy built to last is one where we encourage the talent and ingenuity of every person in this country. That means women should earn equal pay for equal work. "
Last week, the Obama Administration launched the Equal Pay App Challenge. We're inviting software developers to help women ensure that they're being paid fairly -- which in turn will help restore an economy where everyone gets a fair shot, everyone does their fair share, and everyone plays by the same rules.
Right now, if you're a woman in the workforce, it can be surprisingly difficult to answer basic questions about equal pay: what's the typical salary for someone in your position? Should you be asking for more at the negotiating table? What are your fundamental legal rights?
When the Equal Pay App Challenge is over, you'll have information that helps you answer these questions, available right on your smartphone or computer. We believe that the same types of innovations that help you find movie times or get a great deal at a restaurant can help you protect your rights in the workforce.
The App Challenge is just the latest in a series of steps the Obama Administration has taken to secure a woman's right to equal pay for equal work. From the
, the very first bill President Obama signed into law, to the creation of the
, to his continued support of the
, the President has helped address a gender pay gap that remains far too high.
He has taken these steps because he knows that they help all Americans -- both women and men. Today, mothers are the primary- or co-breadwinners in over two-thirds of American families. When women earn only 77 cents for every dollar men earn, as they do today, entire families suffer.
But the opposite is also true. When women have a fair shot to see their hard work pay off, families benefit. When women succeed, America succeeds.
President Obama envisions an America where his daughters are never limited by their gender. That vision is not yet a reality, and we still have a long way to go. But if we work together -- and we invite America's most creative innovators to
-- then I am confident that we will get there.
Calling all HuffPost superfans!
Sign up for membership to become a founding member and help shape HuffPost's next chapter