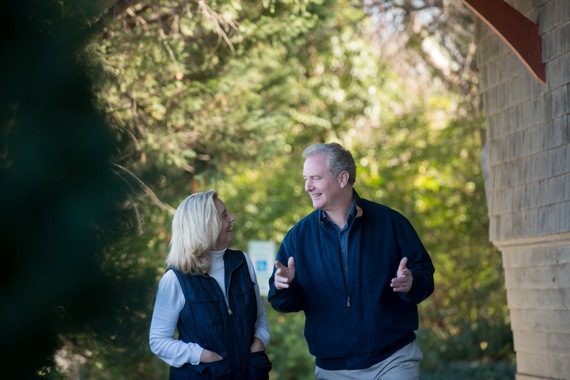 This week marks the anniversary of the Lilly Ledbetter Fair Pay Act, signed into law by President Obama seven years ago this Friday. The law finally gave women the ability to challenge unequal pay whenever they discover it is occurring  --  or had occurred.
It was a privilege to work to make this law a reality alongside effective, results-oriented leaders like Senator Barbara Mikulski and then-Speaker Nancy Pelosi.
The Act was an important step forward in expanding a woman's ability to take action when discrimination takes place. But much work remains to be done to eliminate the gender wage gap in our country.

It's a national disgrace that in the year 2016, someone can work full time in America and not make enough to support herself or her family.
Today, women in Maryland still earn on the average only 85.4 percent of every dollar a man earns  --  and the gap is wider for African American and Hispanic women. Working mothers provide the principal paycheck in over 40 percent of households nationwide and the economic security of over 300,000 households in Maryland depend on a woman head of household.
For women and families, equal pay isn't just about fairness. It can mean the difference between being able to put food on the table, pay for childcare, or save for retirement. Yet Congressional efforts to strengthen the laws against wage discrimination through passage of bills like the Paycheck Fairness Act have been blocked by Republicans.
Steps like raising the federal minimum wage to $15 an hour would help all minimum wage workers make ends meet and disproportionately assist women, who make up 63% of this group. We should all be able to agree that it's a national disgrace that in the year 2016, someone can work full time in America and not make enough to support herself or her family.
As the top Democrat on the Budget Committee, I have made sure that the budgets I bring to the House floor include equal pay for equal work, an increased minimum wage, and expanded paid sick, family, and maternity leave. And I have been proud to lead the fight against the Ryan-Republican budget agendas that undermine economic progress for women, gut investments in education, and slash the safety net for families with potentially devastating consequences.
The time is long overdue that we eliminate all gender discrimination in America. As we're pushing for equal pay, we must also seek to finally pass the Equal Rights Amendment to the Constitution.
While the challenge is great, victories like the Lilly Ledbetter Fair Pay Act demonstrate that effective legislative leadership can achieve real results. I'm committed to continuing to fight and achieve results that make a real difference in the lives of women and families in Maryland and across our country.
Calling all HuffPost superfans!
Sign up for membership to become a founding member and help shape HuffPost's next chapter