It's great that Maryland is tied for having the lowest wage gap between our working men and women of any state in the nation, but there's more work to do to eliminate that gap entirely. Lt. Governor Brown and I brought people together this year to raise Maryland's minimum wage to $10.10. Women account for more than 60 percent of Marylanders making the minimum wage or less, so this increase will give a raise to hundreds of thousands of women.
As President Obama said, "when women succeed, America succeeds." That's why I signed the Lilly Ledbetter Civil Rights Restoration Act into law in 2009. That's why I appointed the first ever woman to be Chief Judge of Maryland's highest court. That's why I have appointed 68 women to judicial appointments. And that's why I introduced -- and will soon sign into law -- new protections for victims of domestic violence. These successes did not happen by chance; they were the result of choice.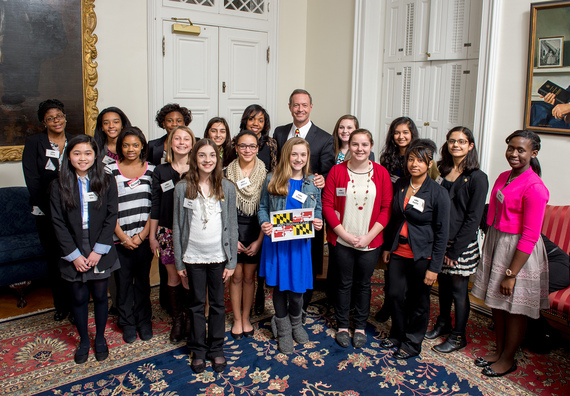 Last month, I invited more than 20 young women from middle schools across the state to the Governor's Leadership Forum for Women and Girls in Annapolis to talk about how more women can rise to leadership roles and succeed. Meetings like this remind me that we must do more to ensure that all Marylanders succeed and have the same opportunities. Economic success begins in the home -- and with women the core of many homes across our great State, we're moving Maryland women, and families, forward.
While we continue to make great strides in our state's and nation's path to equality, we're reminded today on Equal Pay Day that there is still more work to be done. Together, we can move forward and ensure that our daughters and granddaughters grow up and live in a country that is more fair and more equal.
Support HuffPost
The Stakes Have Never Been Higher
Popular in the Community