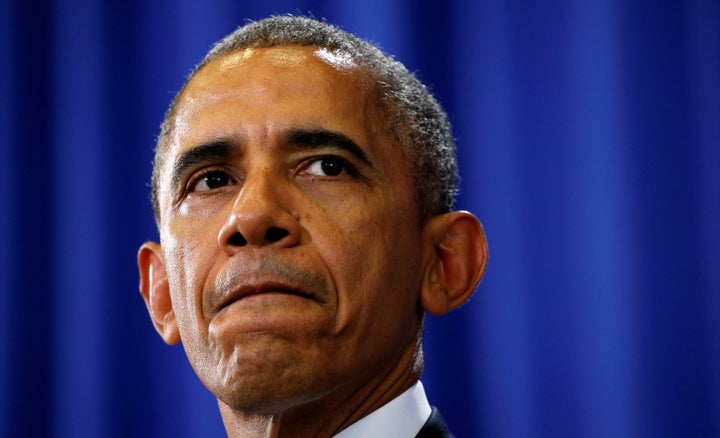 It's the eleventh hour and the White House is not giving up on the fight for women's pay equality.
On Wednesday, the Obama administration announced that 44 more companies, many of them well-known brand names such as AT&T, Estee Lauder and InterContinental Hotels, signed on to its equal pay pledge, affirming their commitment to paying men and women fairly and bringing the number of companies on that list to over 100.
It's a bittersweet moment in the administration's sustained campaign for equal pay, which began almost the moment Barack Obama took office and has included a mix of legislation, executive orders, funding for research and corporate prodding.
"We want to thank the Obama administration for not just an effective use of the bully pulpit but an important use of executive authority to push the equal pay issue forward," Lisa Maatz, the vice president of government relations at the nonprofit American Association of University Women, a leading advocate for women's equality. "That's something the Trump administration and Congress needs to think about."
The Republican Party's threats to roll back various elements of the equal pay agenda will do harm to people's paychecks, she emphasized.
Certainly, Obama had hoped to pass on the equal pay mantle to an administration just as ― if not more ― committed to closing the pay gap. Instead, the incoming Trump administration has expressed little to no interest in continuing the fight for pay equality ― beyond empty statements made by the president-elect's daughter Ivanka.
Indeed, one of Trump's only policies that touches on the issue ― a misguided maternity leave proposal that doesn't include anyone except married women who physically give birth ― poses the risk of exacerbating the gender pay gap by making women less desirable employees.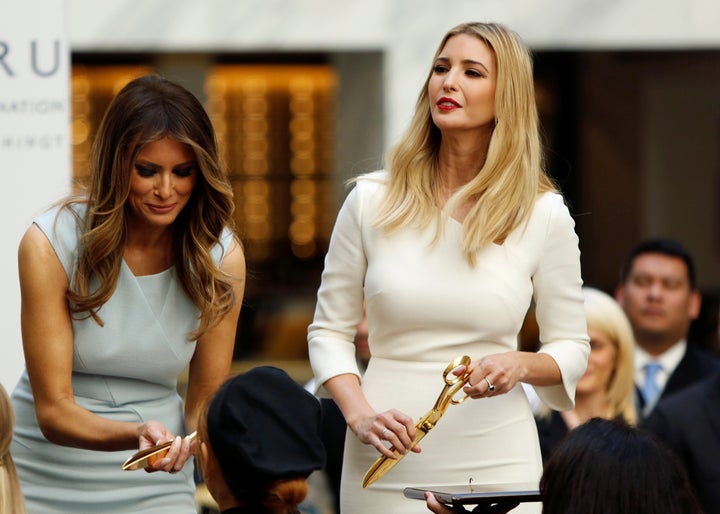 When so-called "women's issues" come up, President-elect Trump has so far handed them off to his daughter. The New York Times reported that when House Minority Leader Nancy Pelosi (D-Calif.) recently rang Trump to discuss these issues, he put Ivanka on the phone. And while she has publicly spoken out in favor of equal pay for women, there's little sign she or her dad understand that closing the pay gap has profound economic implications.
"Inequality in the workforce doesn't just adversely affect women; it affects our families and our broader economy," White House senior adviser Valerie Jarrett said in a statement to The Huffington Post. The equality pledge certainly signals that the fight for equal pay would continue beyond the Obama administration, but it seems clear that this battle is moving into the private sector and academia.
On Wednesday, some of the companies who have signed on to the pay pledge also announced a partnership with Simmons College, which will help that group ― Employers for Pay Equity ― solidify best practices and develop better hiring, promotion and pay policies.
"The ultimate goal is to get more women into leadership and pay equity," said Elisa Van Dam, senior director of executive education at the Simmons School of Management. The election has left many who care about equal pay feeling "distressed and concerned," Van Dam said. But also "feeling like our work is more important than ever."
Separately on Wednesday, the CEOs of about two dozen other large companies ― including Bank of America and Accenture ― announced an initiative meant to get more women up the executive ladder. Called the Paradigm for Parity, the group's expressed goal is getting women into 50 percent of leadership roles in corporate America by 2030. Right now women hold about 19 percent of "C-suite" positions.
And on Tuesday, a group of investors publicly called for Goldman Sachs, Bank of America and other major financial companies to publicly disclose their gender pay data.
Taken together, these moves demonstrate that for many firms there is a real commitment to paying women fairly that will last beyond the Obama administration.
"No doubt this election has been really emotional; we need to focus on moving forward together," Ashley Goldsmith, chief people officer at Workday, told HuffPost. The HR software company is one of the latest crop of signatories on the pledge. "I don't think this topic will drop off. It's something that all of us should address regardless of the administration."
For global businesses seeking to hire more women, the equal pay issue isn't going away. And in recent years, more employers have taken the initiative on pay ― Salesforce spent $3 million handing out raises to women to eliminate bias in their payroll. Workday, for its part, developed real-time software to track pay and promotions to seek out bias. Other firms have voluntarily started reporting data on pay.
Fair pay isn't just the right thing to do, it's good business, Maatz said. When women aren't paid fairly, they quit their jobs. Equal pay fosters higher retention rates and raises productivity, research has shown.
In 2016, women on average make 80 cents for every dollar a white man earns, a slight improvement from 77 cents on the dollar when Obama took office. The gap is worse for black women (63 cents) and Latinas (54 cents).  
It's doubtful that the private sector alone would be able to close the persistent gap. First, the pay gap is extremely complicated. Women earn less than men because of deeply entrenched biases that kick up almost at birth, as girls are encouraged to do certain kinds of work. They're built into the pay for jobs ― janitors, mostly male, for example, make more money than housekeepers, mostly female. Jobs that are majority female pay less than jobs that are majority male, research has shown.
Pay gaps are even wider at the very top of the job market, where women may be unable to compete because of responsibilities at home ― and where entrenched bias over what a "real boss" looks like remain.
There are missing public policies that would go much further than private initiatives. For example, raising the minimum wage would lift the pay of millions of women who make up the majority of low-income earners. A fair and equitable parental leave policy would keep more women in the workforce, raising their earning potential and pay. Child care policies that made it easier for women to work and care for their kids wouldn't hurt either.
Some of this will happen and is happening at the local level. Last year alone 36 bills regarding equal pay were proposed by state legislatures ― six of them passed, in places such as Nebraska, Utah and Massachusetts. Measures involved prohibiting retaliation for workers who discuss pay, forbidding employers from asking about a candidate's pay history and increasing penalties for business who violate equal pay laws.
"The will for equal pay is at a high tide," the AAUW's Maatz said. "Even if Trump falls down, state legislatures will keep this going."
Calling all HuffPost superfans!
Sign up for membership to become a founding member and help shape HuffPost's next chapter