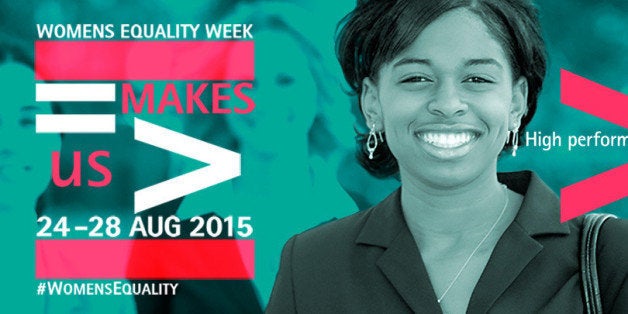 Today marks Women's Equality Day in the United States. This year, we are celebrating the 95th anniversary of women's right to vote. It's humbling to think about the sacrifices made by countless women (and men) to get us to where we are today. But, we still have a long way to go until we reach equal pay, equal opportunity and safe and respectful environments for women. And, progress in the next 95 years depends on each of us continuing to push forward.​
To turn up the volume on this important issue, we have designated this entire week as Women's Equality Week at Accenture. We are involving our whole company -- 336,000 people -- in the conversation, not just our 130,000 women. This week, we are celebrating our new family-friendly benefits announced in the U.S. and Canada today, along with recent extended benefits in India, Philippines, Argentina and the UK; our 1,200+ women who started last week in India (69 percent of the entire group); and our proactive commitment to ensure pay equality. Women are also leading some of our largest geographic markets, including India with more than 132,000 people and North America, which includes the United States, our largest market.
But, there is more work to be done. This week, we are also tackling the tough conversations. Bias. Listening. What inequality looks like, sounds like and feels like. The only way forward is to raise your voice, ask a question and engage each other -- both men and women. Our hope is that by involving our 336,000 people in celebration and productive discussion, we are one step closer to achieving gender equality. Because equality truly does make us smarter, more innovative and "greater than."
What are you doing to celebrate Women's Equality Day? Let's continue the conversation @EllynJShook1
Calling all HuffPost superfans!
Sign up for membership to become a founding member and help shape HuffPost's next chapter