One of the leading LGBTQ nonprofits in Florida is organizing a nationwide initiative for organizations and people across the country to honor the victims of the Pulse Nightclub Massacre with tangible action.
Equality Florida's #HonorThemWithAction campaign invites those who wish to recognize the legacy and memory of those taken the night of June 12, 2016 by being actionable. This recognition can take on many forms, whether it be faith leaders speaking out about anti-LGBTQ violence, a student implementing a Gay Straight Alliance program in their school, or a teenager sharing a story of coming out to a family member.
No matter what #HonorThemWithAction means to you, Equality Florida is encouraging people to conceptualize ways to change hearts and minds when it comes the LGBTQ experience ― as well as confronting anti-LGBTQ sentiment head on ― as a testament to the lives lost one year ago.
"We have an obligation to each other – we're supposed to look out for each other," Equality Florida Executive Director Nadine Smith told HuffPost. "And that spirit has continued. Part of our message with 'Honor Them With Action' is to say, 'we have to do more than remember the lives taken and damaged by this brutality.' We have to make it the message and make the world a different place where this kind of horror can't unfold – isn't being fed by hatred. And so those are the words that we use in fighting what we do – how are we making the world different?"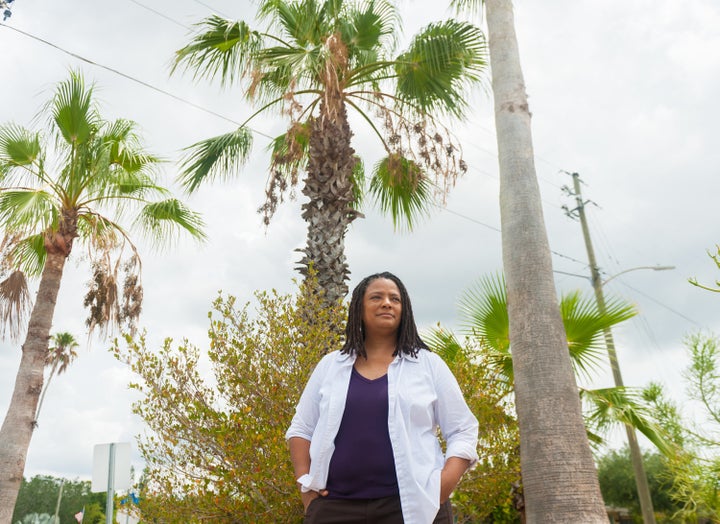 In the wake of the Pulse tragedy, Equality Florida was one of the most active non-profits leading the charge to support Pulse victims and their families by raising over $9 million via a GoFundMe campaign.
People and organizations wanting to contribute to the #HonorThemWithAction campaign can do so by using the hashtag #HonorThemWithAction on social media to share individual stories or raise awareness about work surrounding the dismantling of anti-LGBTQ prejudice and bigotry.
Equality Florida would also like to keep track of all individuals and organizations taking part in #HonorThemWithAction by having them sign up here.
"There have been ways large and small where people have been shaken ― sometimes shaken awake ― by what's happened in Orlando," Smith continued. "It's our job to make sure that deep and lasting change is the ultimate memorial."