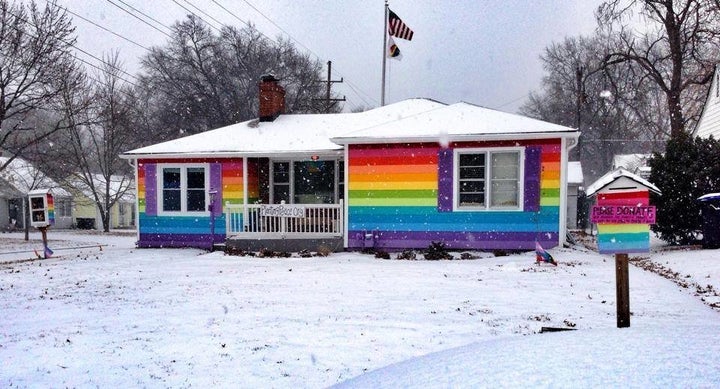 Ordinarily, flunking out of college three times is not seen as a stepping stone to success.
But it was for Aaron Jackson, the man behind Planting Peace, a nonprofit organization that attracted international attention two years ago when it established its rainbow-painted headquarters across the street from the Topeka, Kansas, headquarters of the notorious Westboro Baptist Church.
From that home base, which his group dubbed the Equality House, Jackson oversees the organization, which has grown to include multiple branches: There's the LGBT advocacy, as well as six orphanages -- four in Haiti and two in India -- an initiative addressing malnutrition in children around the world, and anti-deforestation efforts.
It all started when Jackson, a native of Destin, Florida, dropped out of Valencia College in 2002 and began backpacking around the world with his girlfriend. His travels showed him a way of life he wasn't familiar with.
"I had never seen people in poverty before," he said. "I grew up in an upper-middle class, pretty wealthy community. I grew up on a golf resort and thought everybody grew up on resorts, sort of."
When he returned to Florida, he took an internship with The Homeless Voice, an advocacy group based in the town of Davie. There, he became acquainted with the day-to-day operation of a charity organization.
During a medical mission to Haiti, Jackson befriended John Louis Dieubon, a translator who dreamed of opening an orphanage. It was then that Jackson decided to break off on his own and work with Dieubon to found what would become Planting Peace.
The first orphanage opened in Port-au-Prince in 2004, when Jackson was 23 years old. Since then, his organization has helped millions of children infected with intestinal parasites that contribute to malnutrition and, in some cases, can lead to death. His work on the deworming initiative earned him the designation of CNN Hero in 2007.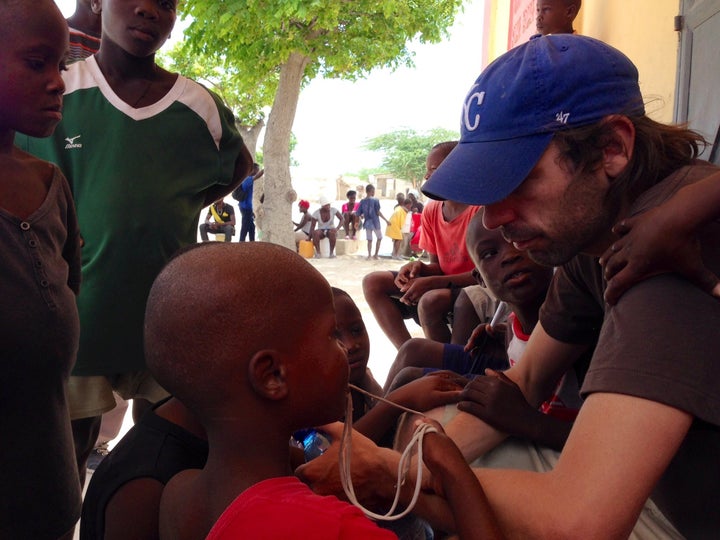 And then, late one night in 2012, Jackson's work went in another direction. While reading information online about WBC, he discovered that a house across the street from the group's headquarters was for sale. Six months later, the group purchased the home, bought paint in every color of the rainbow gay pride flag, and launched its LGBT advocacy arm to raise awareness about issues the community faces and support bullying prevention efforts.
Jackson is straight, and though he says he identified as a supporter of LGBT rights long before opening the Equality House, he wasn't vocal about it until then.
The house attracts about 150 visitors each day, and many stop to take selfies in front of it. That's something Jackson said was "never in our game plan."
"I thought it would be something we'd do to make a statement and be done with it three months later," Jackson said. "I'm definitely humbled by it. People have absorbed it so well, it's a peace of art that took on a life of its own. I like that it's being seen, essentially, as public art."
There's a message behind the art, of course, that Jackson believes counters the anti-gay language espoused by the WBC. A key element of the organization's success has been choosing timely issues to connect that message to.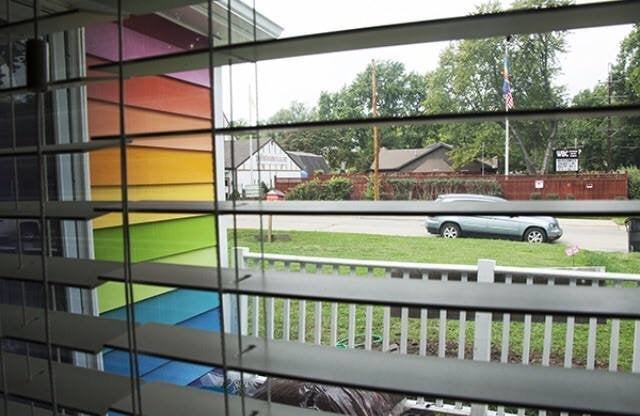 Last month, Planting Peace created a billboard criticizing Kim Davis, the Kentucky clerk who refused to perform same-sex marriages, in Davis' hometown. That billboard was met with a pronounced backlash -- for days, threats came through email and over the phone at least every five minutes.
"It was the first time we couldn't pick up the phone because we wanted to make sure the death threats were recorded," Jackson said.
Last year, the group counteracted the WBC's negativity and threat to protest actor Robin Williams' funeral by launching a CrowdRise campaign that raised over $110,000 for St. Jude's Children's Hospital, an organization Williams admired. And after an Arizona pastor claimed in November that "executing" gay people would eradicate AIDS, Planting Peace raised $21,000 for people with HIV/AIDS.
In order to pull off these campaigns, Jackson and his four staffers in the U.S. closely monitor current events and are prepared to pounce on an opportunity when it arises. Another 20 people work for the organization around the world.
"I always see people starting new charities and whatnot and they want to have everything aligned before moving forward. We dive into things right away and try to figure it out as we go," Jackson said. "Things can change very fast. There's no sitting around a board room. We just go for it."
The organization has taken some hits since buying the Equality House. A major donor to a Haitian orphanage stopped supporting Planting Peace after learning of the group's LGBT advocacy, Jackson said.
The group has received some criticism from progressive circles, too. Some say their campaigns only give more exposure to anti-gay groups like the WBC, but Jackson said he doesn't see it that way.
"We always say that when you don't stand up to people like them, you're ignoring their victims," he said. "There are LGBT youth who hear all these negative messages from the anti-gay movement and it's important to me to show them a counter message: That they're loved."
To donate to the Equality House, click the CrowdRise widget below.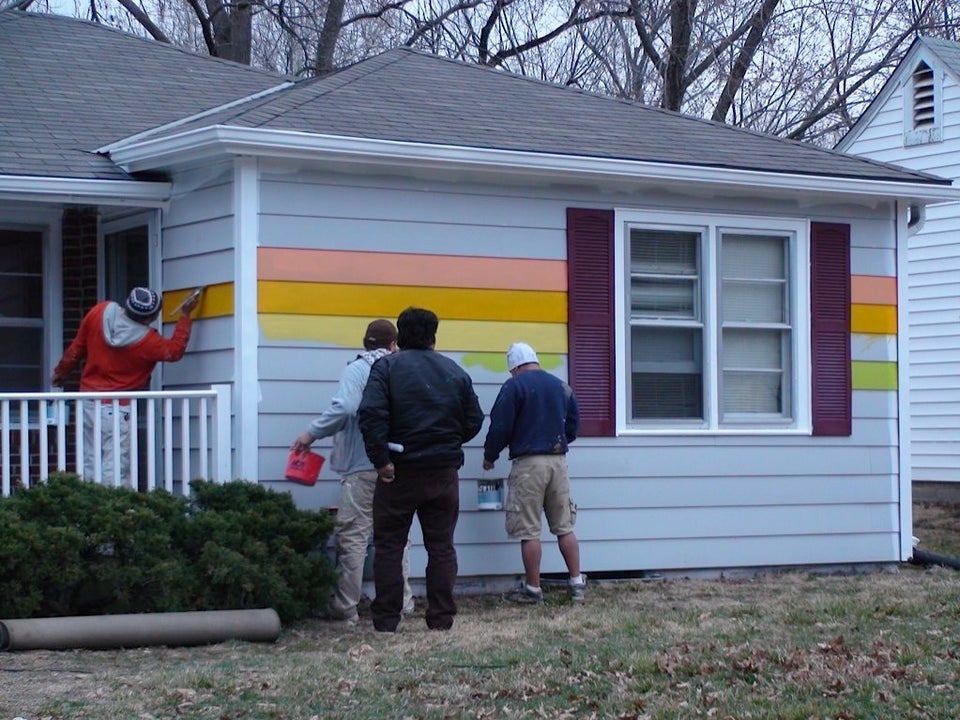 Equality House
Popular in the Community