One year ago today, March 19, Planting Peace, a non-profit organization, launched an incredible initiative that sought to combat the efforts of the notorious Westboro Baptist Church in Topeka, Kansas: the Equality House.
Situated immediately across from the Westboro Baptist Church compound, Planting Peace founder Aaron Jackson purchased the house with the intention of transforming it into a highly visible celebration of Pride. He did just that, bringing together a team of individuals to initially paint the house the colors of the rainbow flag.
"Creating the Equality House has been a truly rewarding and humbling experience," Jackson told The Huffington Post in an email. "I'm very proud of Planting Peace and our staff for taking the jump and becoming a part of this incredible movement."
Jackson added, "However, We can't just focus on what we have done but rather what still needs to be accomplished. Suicide rates among the LGBTQ community are staggering, it is illegal to be gay in many countries and in some you can ever be killed. It is imperative that we all come together, change this message, and actualize equal rights for sexual minorities."
Let's take a moment to look back at some of the most compelling and impactful moments and events spearheaded by the house since its inception. And be sure to check out a video about the Equality House above.
Equality House Launches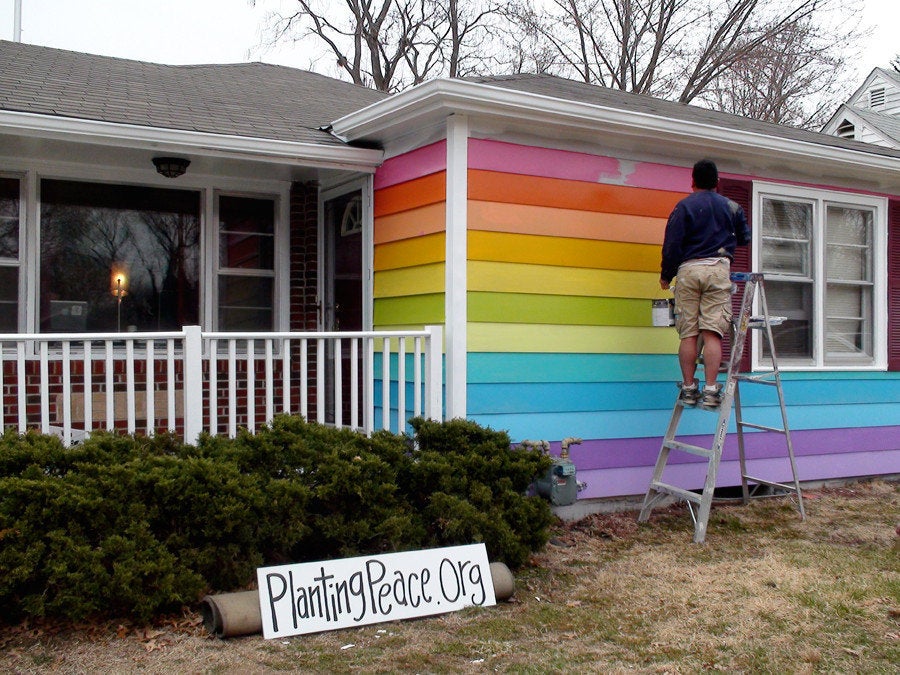 5 Year Old's Lemonade Stand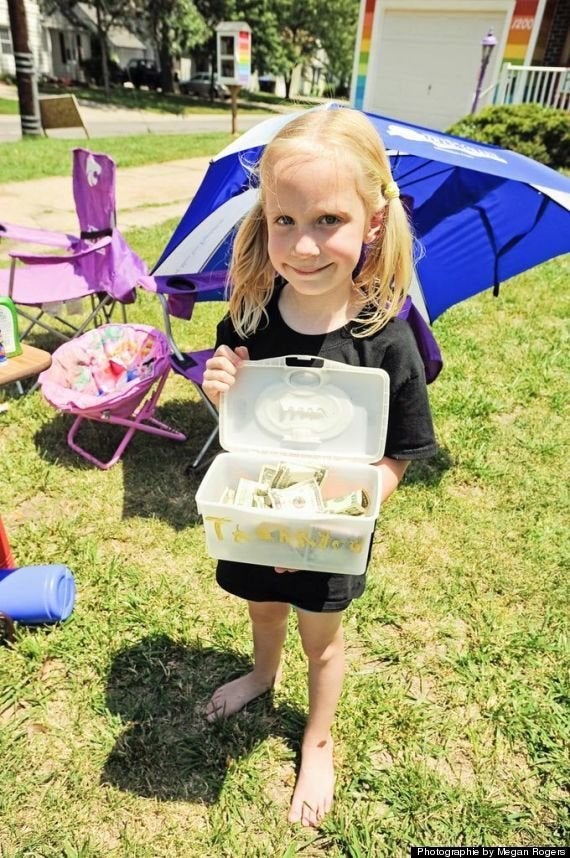 Same-Sex Wedding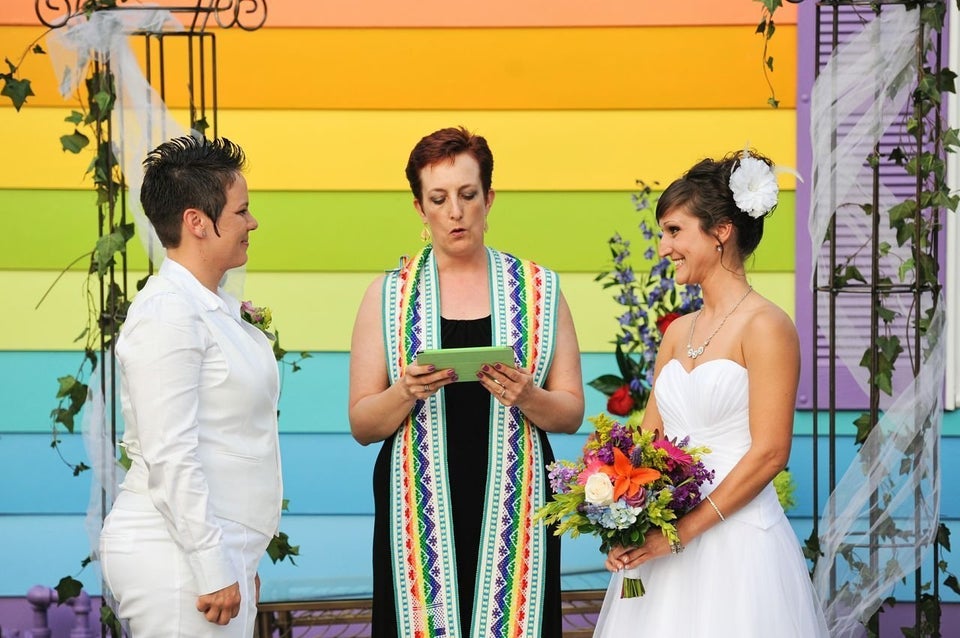 Transgender Day Of Rememberance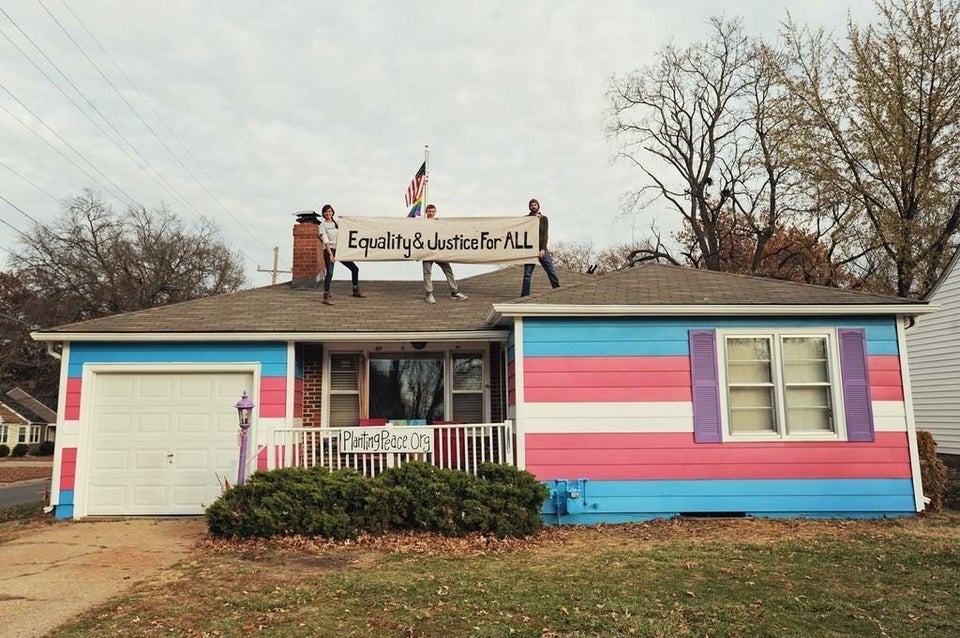 Gay Olympics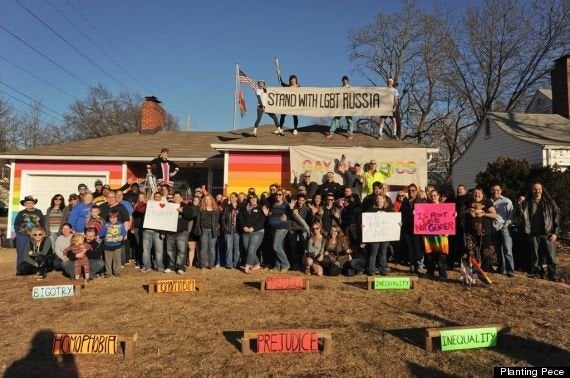 Despite the incredible efforts of Planting Peace's Equality House, the group has come under fire for their efforts from more than just the Westboro Baptist Church. Planting Peace sponsors a number of orphanages around the world -- four in Haiti and two in India. Operating entirely through funding from the public, these orphanages take in children from the streets, other overcrowded orphanages and house children rescued out of the slave trade, as well as children with HIV/AIDS and children with severe mental and physical disabilities. Now, one of the organization's Haitian orphanages has lost its funding after a donor allegedly learned about Planting Peace's pro-LGBT initiatives. Interested in helping the organization restore funding for this orphanage? Head here for more information.