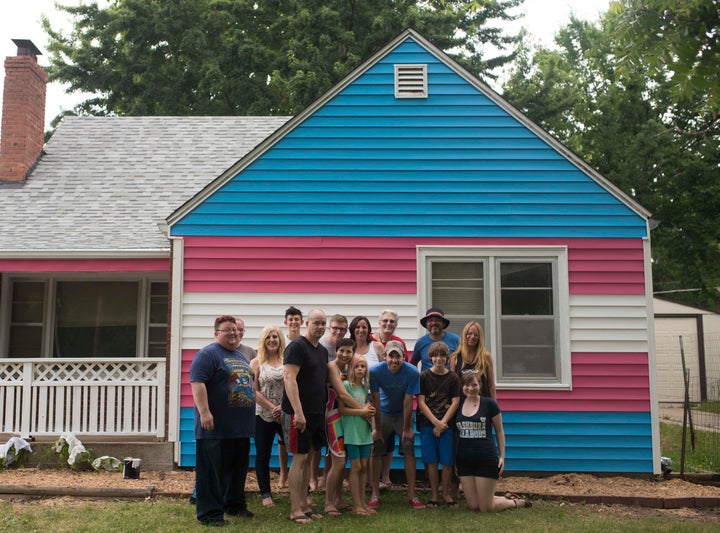 The Equality House, the rainbow-colored house across the street from the Westboro Baptist Church in Topeka, Kansas, just expanded its compound -- with a home painted the colors of the trans flag -- and by doing so furthered its visible statement of solidarity with the queer community.
Thanks to a man named Martin Dunn, this dream has become a reality.
When Dunn saw that Planting Peace was attempting to raise money to purchase the house, he stepped up to the plate.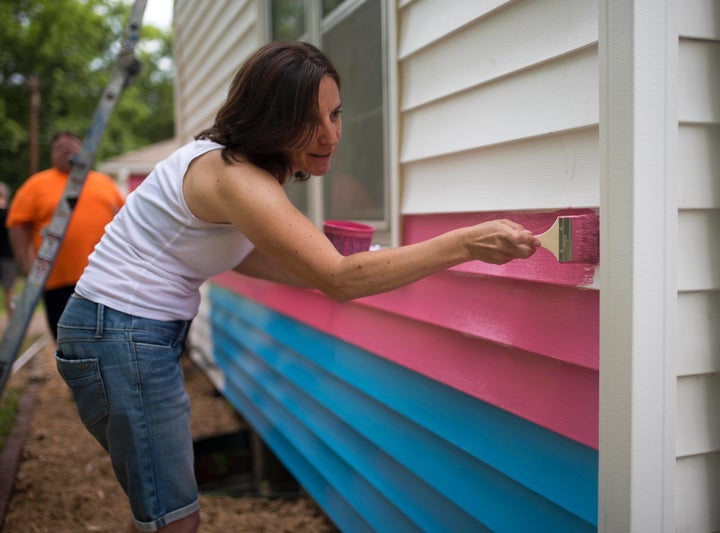 "I have three kids, and if one of my children were transgender I would want there to be places that accepted and celebrated them," Dunn, President of Dunn Development corp, told The Huffington Post. "I happen to live in a progressive neighborhood and my children go to a school that is open-minded and welcoming of transgender students, but I know that is not the reality for many young people around the country. Like the Equality House before it, a transgender house that makes people feel proud and safe and confident and supported is badly needed. Every city should have one. If an eight-year-old girl can stand up against hate and prejudice, the least we can do is stand behind her."
Thanks to Dunn, the money to purchase the house next to the original Equality House was donated to Planting Peace, which now owns the property, and volunteers painted it the colors of the transgender flag on Sunday, June 26.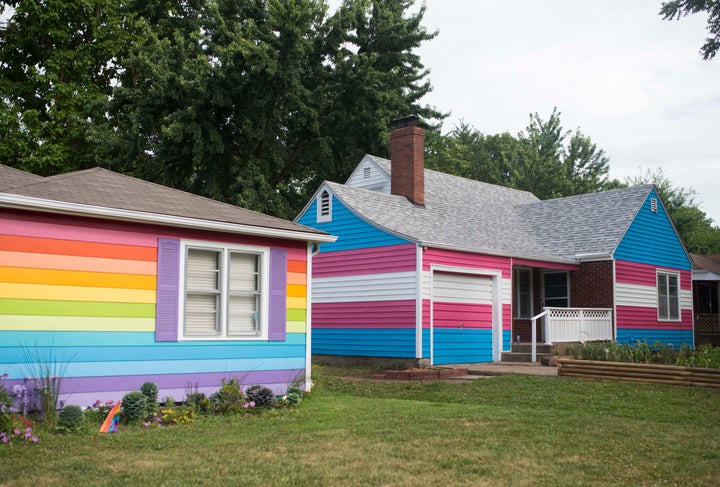 "Beyond the individual incidents of violence, bullying and hateful messages that the transgender community faces already, we've seen a rise in discriminating legislation designed to restrict the basic, fundamental rights and human dignity of our transgender family," Aaron Jackson, President of Planting Peace, told The Huffington Post. "As allies of the LGBT community, we hear the stories from countless transgender people who express the devastating impact this has on them, making them feel broken or 'less than'. Repeated messages of hate and intolerance are contributing to shockingly high suicide rates within the transgender community. We have to stand up and be just as loud with messages of love, support and compassion. We need to fight for the right for ALL people to live freely and love freely without fear. We are painting the house today as a permanent reminder of our message to our transgender family: You are loved, valued, supported and beautiful. There is nothing wrong with you, and we will stand with you."
Support HuffPost
Every Voice Matters
Before You Go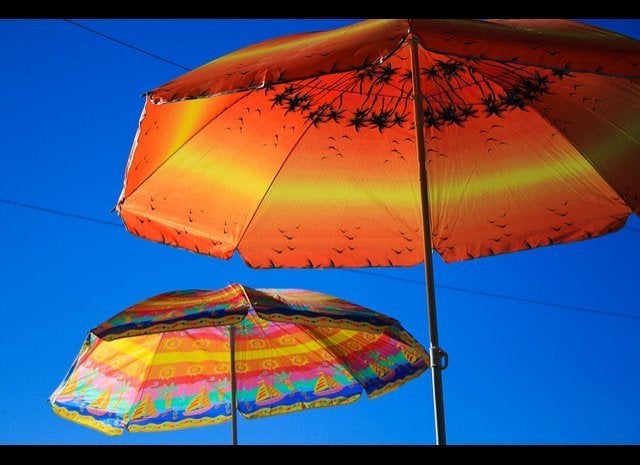 15 Things To Know About Being Transgender By Nicholas M. Teich
Popular in the Community