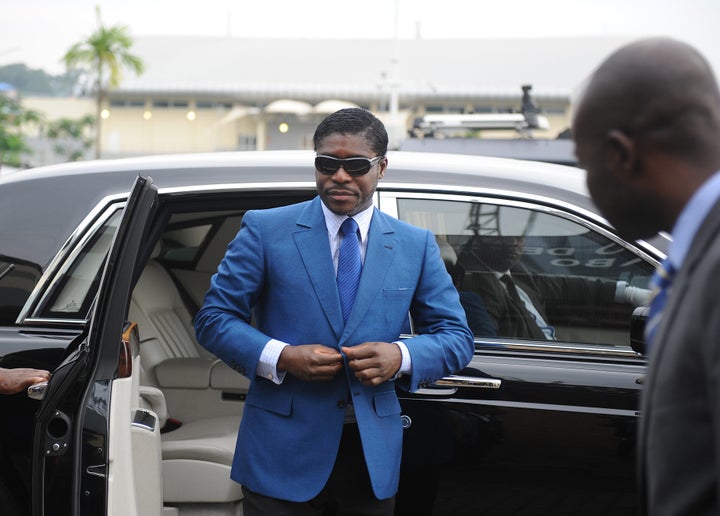 PARIS — For the past three weeks, in a crowded and sweltering Paris courtroom, the vice president of Equatorial Guinea has been on trial over allegations that he laundered tens of millions of dollars in France. Prosecutors allege that Teodoro Nguema Obiang Mangue, known by the nickname "Teodorin," earned around $80,000 per year as agriculture minister during the period in question, but somehow bought a 101-room mansion on one of Paris' most exclusive streets, dozens of super-luxury cars and millions of dollars' worth of watches, clothing, wine and art.
The trial may be the first time such a senior sitting official is being tried for a corruption-related offense in another country. The defendant is not in Paris — he is being tried in absentia — but the trial is a landmark event and a prime example of why fighting corruption requires a global strategy.
French authorities say that Teodorin, who is also the son of the president, paid for his shopping spree with more than $100 million he embezzled from public funds. The government of Equatorial Guinea, which is on the western coast of Africa just south of Cameroon, has argued that even if Teodorin did transfer all of this public money to his business accounts, it would not be a crime because Equatorial Guinea has no laws against officials owning companies that do business with the government. Teodorin's lawyers made the same argument when the U.S. Department of Justice seized his Malibu mansion and million-dollar collection of Michael Jackson memorabilia in 2012.
"What power do ordinary people have to puncture the impunity of an elite that has controlled the political, economic and legal spheres of their country for nearly four decades?"
Political power and economic interests are deeply intertwined in Equatorial Guinea, which has been ruled for just shy of 38 years by Teodorin's father, currently the world's second-longest-serving ruler, who ousted his predecessor in a military coup in 1979. Over the decades, President Teodoro Obiang Nguema Mbasogo installed his sons and other family members in high-level government positions and allowed senior government officials, and the ruling family in particular, to siphon off the country's oil wealth.
The Equatorial Guinean government has gone to great lengths to protect Teodorin. Days after the French court ordered Teodorin to stand trial, in 2012, his father promoted him to vice president and filed a case in the International Court of Justice claiming France was violating Teodorin's immunity. (The court dismissed the argument.) On the first day of the trial in Paris, a court decision from Equatorial Guinea arrived in the French judges' office that purported to clear Teodorin of any wrongdoing.
I've spent the past year researching Teodorin and corruption in Equatorial Guinea, and what struck me most when I visited the country last year was the brazen impunity enjoyed by corrupt officials. As a corruption researcher for Human Rights Watch, I had read all the history books, court documents and financial reports on the county I could find. I thought I knew the story well: The discovery of oil more than two decades ago turned Equatorial Guinea from one of the poorest countries in the world to the country with the highest per capita income in Africa.
But health and education remain stubbornly poor, and in some ways are worsening. The government invests only a tiny fraction of its budget in health and education, instead spending the vast majority of its oil revenue on infrastructure projects that function as conduits for enriching the ruling elite. For example, the government is building a new capital called Oyala in middle of the jungle at a cost of $8 billion ― half the country's 2016 budget, according to the International Monetary Fund ― even after spending billions on ministry buildings in the current island capital, Malabo, and on the alternate capital, Bata.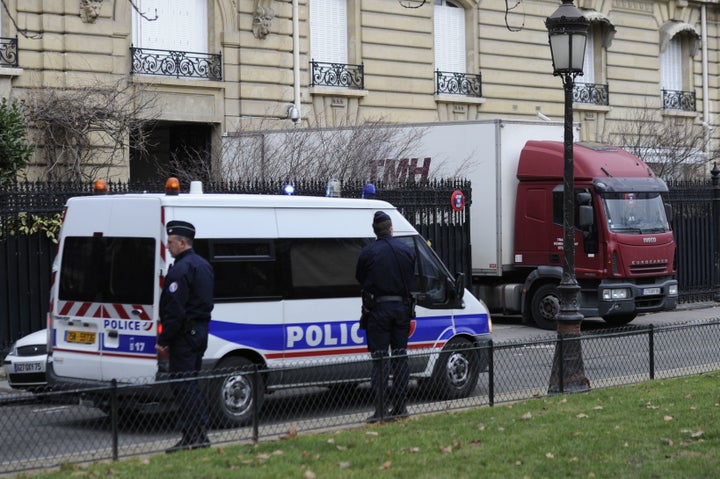 The shameless display of officials' wealth contrasts sharply with the government's neglect of ordinary citizens. In Malabo and Bata, endless walls protect enormous mansions that loom over homes that lack running water. Some neighborhoods I visited had a central pump where residents could collect drinking water, but in others residents had to boil water from wells or the river — if they have the money for gas needed for boiling.
Nearly everyone I spoke with described their frustration when a major road was closed just so that Teodorin could take a ride in his exotic cars. Unlike that speedway, most of the roads in neighborhoods I visited were unpaved, with large pools of water from the near daily rains making it difficult to drive.
I interviewed teachers, doctors and nurses who described a myriad of problems: overcrowding, lack of basic equipment, poor training, low salaries and high fees that often left patients without proper treatment and students without a basic education. One nurse said she had to work all day with the same pair of gloves; another described regularly turning away patients who couldn't pay the hospital fees. Teachers, students and parents told me that public school teachers often don't show up for class and barely have more education than their students. The data bears out this neglect: vaccination rates are among the lowest in the world and Equatorial Guinea has the seventh highest rate of primary school-age children out of school.
"Nothing has changed," someone who has taught high school for the past 23 years told me when I asked about the impact of the oil boom on his public school. Many people expressed the feeling that nothing will ever change, even as declining oil production threatens to slam shut the window of opportunity. What power do ordinary people have to puncture the impunity of an elite that has controlled the political, economic and legal spheres of their country for nearly four decades?
"Teodorin's trial presents an opportunity to send a powerful message that the arm of the law is long enough to reach even those who have the resources of an entire government at their disposal to protect themselves."
Teodorin's trial presents exactly this opportunity. Shining a light on the transfer of millions of dollars funneled into bank accounts owned by the president's son sends a powerful message that the arm of the law is long enough to reach even those who have the resources of an entire government at their disposal to protect themselves at home.
This lesson is especially important as the U.S. seems to be withdrawing from its role as a leader in fighting corruption around the world. One of Congress' recent acts was to repeal an Obama-era rule that required companies that extract natural resources to publish what they pay to governments, key information for citizens to hold resource-rich governments accountable. There has even been talk of putting the Foreign Corrupt Practices Act — a 40-year-old law that prohibits American companies from bribing foreign officials — on the chopping block.
Equatorial Guinea exemplifies the harm done when the world turns a blind eye to corruption. But whatever the outcome of Teodorin's trial, its three French judges are now showing what it looks like when the world does exactly the opposite.
Support HuffPost
The Stakes Have Never Been Higher
Related
Popular in the Community