Equestrian style is pure Americana, and it translates perfectly to weddings. It works in every season and is both modern and timeless. You can lay on the Southern charm with a Kentucky Derby-inspired wedding, or go for more of an East Coast vibe.
To make equestrian work for your wedding, think leather with metallic accents, greenery, classic colors, and clean lines. Bridesmaids can keep it casual in boots or dress up in fancy hats. And don't forget the star of the show -- a horse! -- so you and your beloved can ride off into the sunset together.
See some of our favorite equestrian wedding details in the slideshow.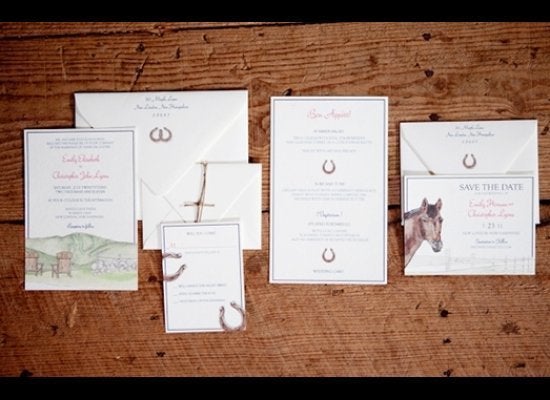 Equestrian Wedding Ideas
Popular in the Community