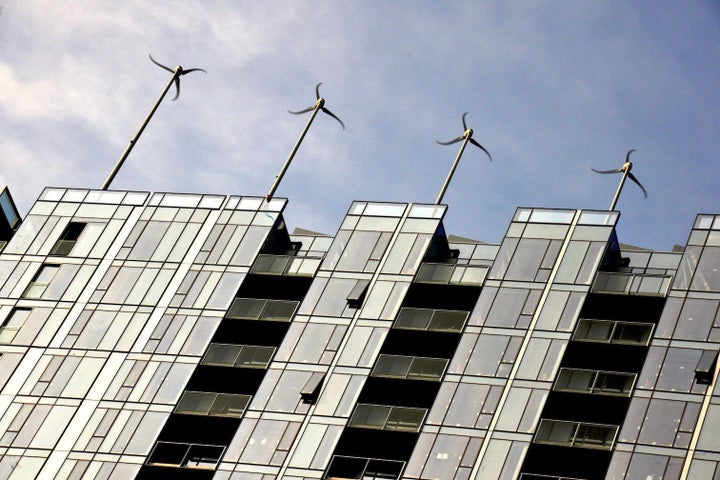 In the impact investing industry -- where funds, investors and social entrepreneurs consider an investment's potential social and environmental impact along with its financial return -- David Chen refuses to favor one over the other.
Chen is a co-founder and principal at Equilibrium Capital Group, a platform of funds which Chen says derives its value from its social impact, rather than at its expense.
"We don't like this whole argument of impact or returns, we see it as returns from impact," he says. "Pound for pound, we don't see it as a sacrifice at the profit end."
That tension between prioritizing return or positive social impact developed at the outset of the emergence of impact investing, when players started applying a traditional business model to pressing needs around the world. The idea behind the brand of investment is that by creating a profitable business that addresses a problem like clean water in India, or affordable electricity in Africa, social entrepreneurs can bring in a higher amount of capital to further help solve that problem.
Business leaders, however, often have to choose to emphasize either impact or profit, frequently to the detriment of the other. A fund that helps provide solar lanterns for poor families around the world is going to have a tough time turning a profit large enough to attract investors.
The key to Equilibrium's strategy is its focus on a concept that isn't new, but which has seen tremendous growth recently in terms of what it can achieve: sustainability. Chen believes that by creating a sustainable mini-ecosystem, like a plant that turns waste water into fertilizer and drinking water, or a building that helps generate its own electricity, the product is more valuable and the environment is healthier.
"We are believers in preserving and building assets that give for a long period of time," Chen says. "The only way to make it give is to make it sustainable."
The downside is that oftentimes these systems are much more costly to build and force investors to wait a longer time to see a return. Equilibrium's green real estate fund, for example, Gerdling Edlen, charges occupants more than the market rate for apartments and business space.
Despite the higher cost, however, the real estate manager has experienced substantial success, Chen says.
"They're performing at the upper end of the industry because of two simple reasons," he explains. "The buildings promote community and they're environmentally sound. The rent is higher, but they have higher tenant occupancy, lower operating costs, the buildings are more profitable, and the tenants are happier."
Chen also shirks the notion that investors need to wait longer and earn a lower rate in order to see their money have a social impact. "We're not patient," he says. "We don't like 'patient capital.' We don't believe in that. We want to cultivate, harvest and produce healthy assets for long-horizon investors, but we're not patient."
He does admit, though, that returns and time frames often depend on the individual companies and what investors and borrowers are trying to achieve.
The recent growth in the impact investing industry is due to a number of factors, Chen says. Global, macroeconomic trends such as a growing middle class and increased demand for protein and fuels are making sustainability a key issue, and the recent recession "woke everyone up to new investment strategies and asset classes."
Now, impact investing is gaining momentum and funds like Equilibrium are seeing exponential growth.
"The category is moving," Chen says. "We've seen more movement in the last 12 months than the last five years. More and more investors are asking the question, at a philosophical level, 'What is my money really doing?' They want to know what their social obligations are as citizens of the planet."
Calling all HuffPost superfans!
Sign up for membership to become a founding member and help shape HuffPost's next chapter
BEFORE YOU GO