What started as a one-day event in 1896 is now the oldest and largest outdoor multi-breed competition in the country.
Well-to-do families who maintained homes along the Main Line of Philadelphia needed a horse and carriage to get to and from the train stations located in each town. Prominent families encouraged more and better horses, which resulted in creating the Devon Horse Show Association at the Devon Race Track and Polo Grounds.
What was once a one-day event is now a 10-day event as well as a country fair. Visitors can take stable tours, where they can get up close and personal with show horses and riders. There's plenty of shopping in cottage boutiques filled with stylish equestrian gear, paintings, antiques and collectibles.
This is the last weekend of the show, where a visit will undoubtedly include must-have classic lemon sticks and fudge that generations have enjoyed each year at the show. Take a ride on the ferris wheel or carousel and play a few games at the various booths.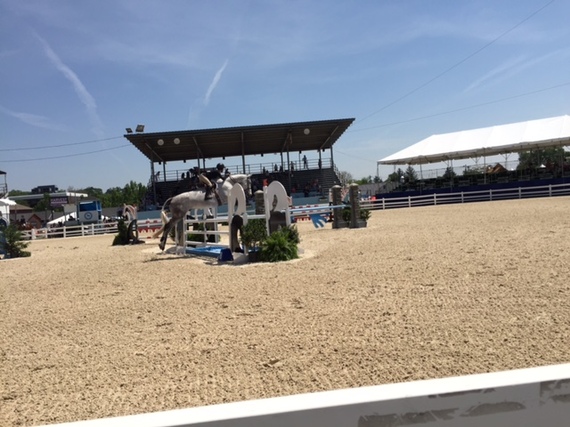 The Dixon Oval is the main arena at Devon. Equines ranging from high performance hunters to carriage racing to ladies side saddle, Hackney ponies and high-stepping Saddlebreds will be center stage day and night.
Combine the Devon Horse Show with a visit to Valley Forge National Historic Park, located 3 miles away.