 Advocates have shouted about inequalities in the U.S. education system for decades, with issues ranging from the availability of good teachers to the amount of money spent on schools with poor students. The gaps in standardized test scores between minorities and white students, and between rich and poor children, are longstanding and well-known facts.
Today, a diverse group of 27 education experts, economists and civil-rights leaders convened by the U.S. Education Department and with the support of the White House released a report recommending how to help remedy these problems. The report was commissioned by a congressional appropriation written by Rep. Michael Honda (D-Calif.). The Tuesday release comes one year after the report was initially expected, and follows months of torturous meetings and squabbling between union representatives and budget hawks.
The report's authors say that despite the failure of previous attempts to correct this gaping inequity, this time will be different.
"For the first time in a few decades, the report has put the issue of school funding equity front and center on the federal agenda," Linda Darling-Hammond, a Stanford University education professor and commission member told The Huffington Post. "The last major report on this was in the Nixon era, and the situation has gotten much worse in recent decades."
The U.S. is failing to keep its promise to use education as an equalizer for children of all backgrounds, the report says, calling the current state of affairs "dire." "Our education system, legally desegregated more than a half century ago, is ever more segregated by wealth and income, and often again by race. Ten million students in America's poorest communities … are having their lives unjustly and irredeemably blighted by a system that consigns them to the lowest-performing teachers, the most run-down facilities, and academic expectations and opportunities considerably lower than what we expect of other students," the authors write. "These vestiges of segregation, discrimination and inequality are unfinished business for our nation."
Because the current system of distributing educational resources short-changes poor and minority students, the authors write, it "exacerbates the problem" of an unequal starting point on the road to being a productive member of the economy. "As a result, we take the extraordinary diversity -- including linguistic backgrounds and familial relationships -- that should be our strategic advantage in the international economy and squander it," the authors write.
Efforts to fix that gap in recent years -- known as the education reform movement -- "have been poorly targeted," the report concludes.
The report calls for students to have access to high-quality teachers. It also recommends an overhaul of school finance, in which the federal government incentivizes states to equitably attribute school funds in accordance with students' needs. "Our system does not distribute opportunity equitably," wrote co-chairs Christopher Edley and Mariano-Florentino Cuellar in their foreword to the report.
Honda added that he plans to push the recommendations outlined by the project forward in Congress -- but like all new proposals, it is unclear how Congress will be able to pay for new initiatives.
Darling-Hammond said she was happy that the report was "investment-oriented," rather than "teacher-bashing." The prescriptions are "not entirely new," she said. However, she added, she believes that school finance reform projects being floated in places like California are evidence that the ideas will gain traction this time around.
Eric Hanushek, another Stanford University professor on the commission, said he was glad the report wasn't just about money. "Twenty years ago, you could well have seen a commission saying 'Oh, if we just put more money and invest more in our schools, we're going to be okay,'" he said. "We have to make sure resources are effectively used, and up until now there have been various people arguing various parts of that statement in isolation."
The next steps are unclear. U.S. Secretary of Education Arne Duncan stressed that this commission is independent from official department business. "This is not an easy labor of love," he said. "We asked them ... to tell us the truth."
Hanushek said he hopes that the commission will remain a part of Department discussions on equity. A representative for the commission said it is looking to raise money to support its future. Already, it has received help from private foundations including the Broad, Ford, Gates, Hewlett and Kellogg groups.
Before You Go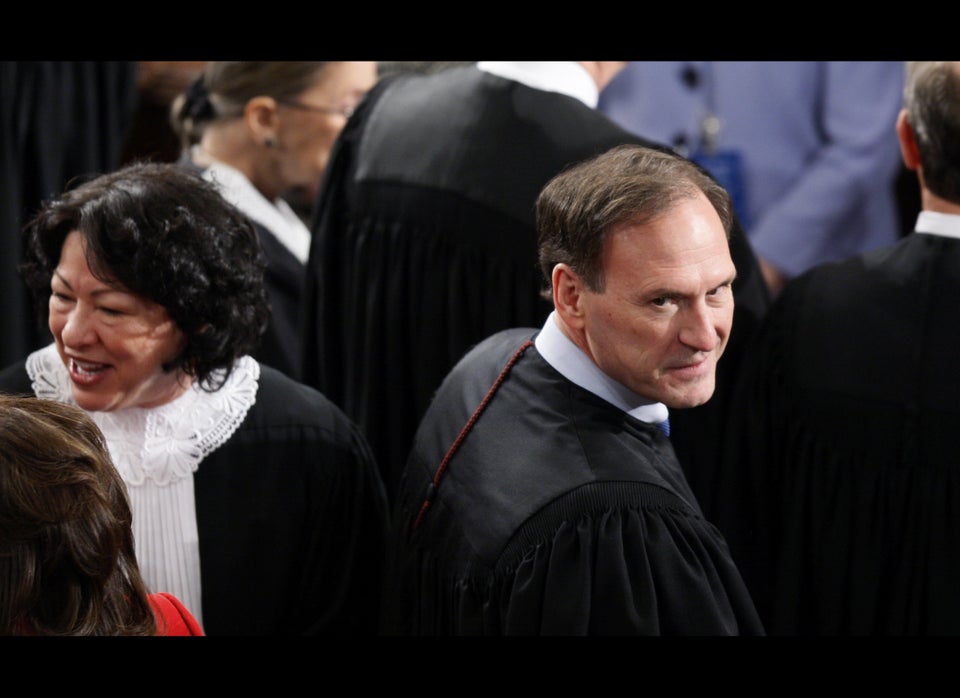 Unforgettable State of The Union Moments
Popular in the Community