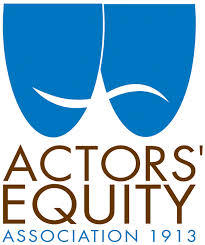 There has been a great deal of attention and controversy surrounding a plan by Actors Equity, the labor union representing stage actors, that would decimate the small theater scene in Los Angeles. For nearly thirty years, actors in small theaters in LA have been permitted to perform for a small stipend in order to ply their craft. The small theater scene has grown from 20-30 theaters to over 200 in the past decades, and LA has become a center of creative and innovative theater.
Last year, Equity announced a plan that could shut down most of these theaters - the majority of which are run by actors themselves - by requiring them to pay actors an hourly wage for rehearsals and performances. Even though the union members in LA voted 2-1 against the plan and now have sued Equity to preserve their theater scene, Equity has announced that it would enforce the new rules beginning in mid-December.
However, in an attempt to "divide and conquer," Equity has granted exemptions to the new rules for a select number of theater companies, although those exemptions are likely to be temporary. But a large number of other theaters will be subject to the onerous rules, which are likely to drive them out of business and bar union actors from LA stages.
Not surprisingly, among the theaters targeted for shuttering are those that serve minorities, women and LGBT communities. In a recent town hall meeting of LA actors, Michael Shepperd, co-artistic director of the Celebration Theatre, which is one of the most prominent theaters in the country serving the LGBT community, noted that the Equity proposal would disproportionately impact minority, LGBT and women's theater companies.
"Ninety-five percent of the theaters that received so-called 'carve-outs' (exemptions) are Anglo," said Shepperd, who is African-American. He noted that these are theaters that employ mostly white actors. "This makes it even harder for theaters that work with actors of color or from the LGBT community to operate, especially when funding for the arts is at historically low levels."
While it may not have been the intent of Equity to discriminate against minority, women-based and LGBT theaters, the impact on these groups is real. A number of well-regarded and established theater companies, including The Latino Theater Company, Casa 0101, Queer Classics, Teatro de La O and many others may either go out of business or be forced to operate entirely outside of Equity rules, depriving their actors of any union protections for safe and sanitary conditions.
Although much attention has been paid to the possible demise of LA's thriving small-theater scene, there has been less focus on the impact of the Equity plan on underserved communities, including minorities, women and the LGBT community. While reducing the overall opportunities for Equity actors on LA stages, the Equity plan has an even more significant impact on those actors who have been denied opportunities because of their race, gender or sexual orientation. Yet another reason why the courts, the NLRB and the Equity membership should reject this ill-advised plan.