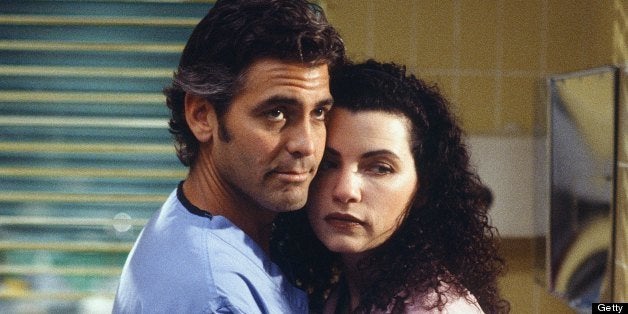 Julianna Margulies and George Clooney have discussed an "ER" reunion movie to celebrate the show's upcoming 20th birthday.
"George just reminded me the other day that we are coming up on our 20th anniversary of 'ER,'" Margulies told E! News. "We used to joke that they never gave us a wedding on that show. He said we should just do a movie and just see what the ticket receipts are ... If George is in it, I'm game ... I always feel like you should look forward. I have a hard time going backwards, but you know what? I'd do it."
On "ER," Clooney played Dr. Doug Ross and Margulies was his on-again/off-again girlfriend Nurse Carol Hathaway. Clooney left "ER" after Season 5 and Margulies followed suit, departing after Season 6's penultimate episode, which featured a surprise appearance from Clooney (below).
Margulies and Clooney had an on-screen reunion at the 2013 Golden Globes, which you can check out below.
"The Good Wife" Season 5 premieres Sunday, Sept. 29 at 9 p.m. ET on CBS.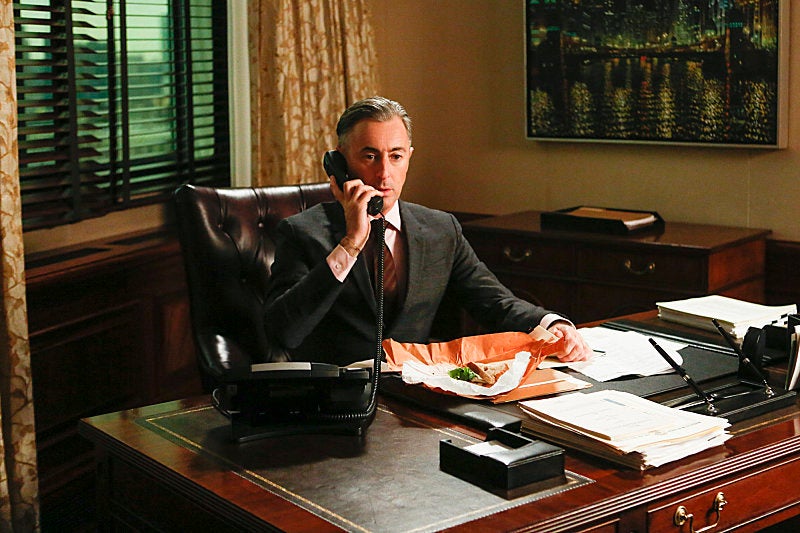 'The Good Wife'
Popular in the Community