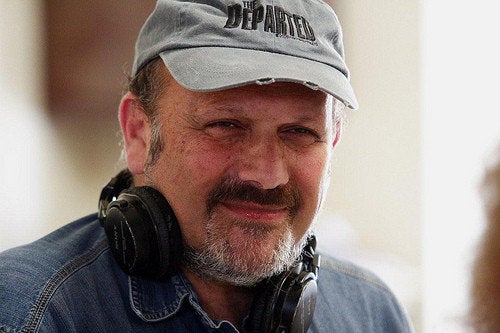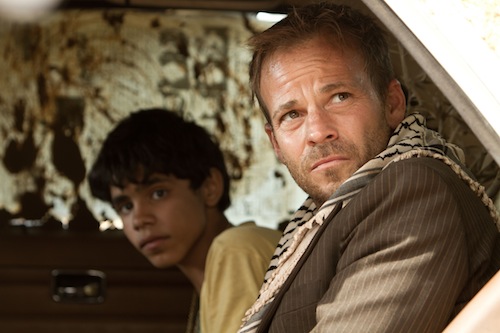 I believe in the undeniable magic of the movies, but also in the subliminal power of films to change the world. Thankfully, I found out at this year's Toronto International Film Festival that I'm not alone in thinking that cinema with a conscience can transform the environment we live in and affect lives. Filmmaker Eran Riklis, whose touching narrative Zaytoun enjoyed its world premiere this past Sunday at TIFF, says he likes to make films that "take away the rage and make us rethink and reconsider." He also admits that while "films can't change the world, they can make you think." At a moment when we are wondering just what people are capable of when enraged by a YouTube video, Zaytoun is the antidote to the poison of violence.
Zaytoun is -- and I quote Toronto Film Fest programmer Jane Schoettle who introduced Sunday's screening at the TIFF Bell Lightbox theater -- "a programmer's dream" come true. It seamlessly blends humanity with the brutality of war, while also bringing an unusually bright approach to its dark subject, the seemingly unsolvable Palestinian Israeli conflict.
A few years ago, while writing about another film taking place in the region, I received a comment from a reader pointing out that "one can only be for Israel or against it." It is a statement that has always stayed with me, because it points out the distinct black and white, "us against them" lines that we tend to draw around ourselves, believing life should be lived within them. But Riklis is one of the few filmmakers, and perhaps one of a choice group of human beings who believes that life is lived in shades of grey, and therefore makes films that insightfully depict those nuances of reality. Even his choice of a lead actor, the brilliantly understated Stephen Dorff, confirms his credo.
The story of Zaytoun is a buddy road movie of sorts. Israeli fighter pilot Yoni parachutes himself out of his crashing plane, into the hands of Palestinian rebels in Beirut. It is Lebanon in the months leading up to the 1982 war between Israel and Lebanon, when the PLO had set up headquarters in the country and many Palestinians had escaped there, unwelcome and living in camps. The rebels assign the task of safeguarding this precious hostage to a group of Palestinian children, and their dog Churchill. Within the group, young Fahed (self-nicknamed Zico, after his favorite soccer player) is the most aggressive towards Yoni, yet out of mutual desperation the two become unlikely allies in their effort to escape Beirut and return "home." While Yoni's pregnant wife and his colleagues eagerly await him, what Fahed can return to is a completely different place from the country his father and grandfather grew up in. And yet Zaytoun is a film that proves that one can go home again, can find the roots of the past, even if those may turn out to be within ourselves.
Riklis recreates 1980s Beirut in Israel for the film and its authenticity is poetic. From the painted portraits of PLO leader Arafat on the walls of the camp, to the street graffiti that read "Welcome To Hell," he offers an insight into a world some of us may have thought past, but which is only too frighteningly true these days. While we walk the narrow edge between war and peace in the Middle East, Zaytoun offers a haunting view in, complete with the human, emotional casualties we hardly find featured on the news.
The film is punctuated by some outstanding performances, like Dorff's of course, who easily shifts from absolutely lovable to weirdly seedy, but also his co-star Abdallah El Akal who plays Fahed with the métier of an actor well beyond his youth. There is Loai Nofi as the hilarious taxi driver Aboudi and Palestinian actor Ali Suliman plays a Syrian soldier in a short but wonderfully important cameo.
Of course, a film cannot exist without a great script and it took first time screenwriter Nader Rizq nearly 20 years to realize his project. But with the help of visionary producers Gareth Unwin (whose Bedlam Productions brought audiences Oscar winner The King's Speech) and Fred Ritzenberg, Rizq explores a world where our need for survival finally outwits our need for control. And the fact that a film based on a story by a Palestinian writer has been selected for the upcoming UK Jewish Film Festival in November says it all.
Zaytoun plays through Sunday Sept. 16th at TIFF and I hope with every inch of my heart that the film will be coming to a screen near all of us very soon.
Top image courtesy of TIFF, used with permission
Related
Popular in the Community