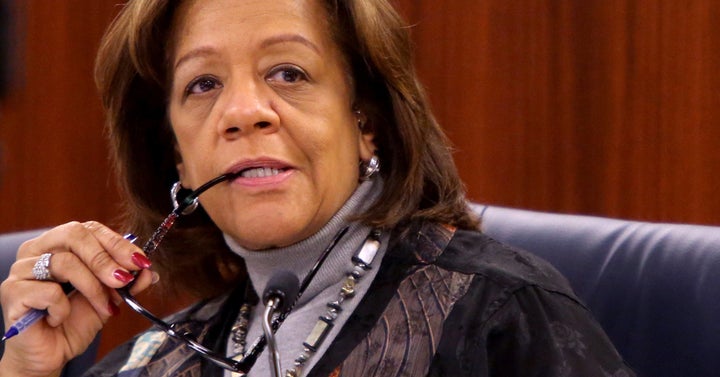 Former Chicago Public Schools (CPS) CEO Barbara Byrd Bennett is serving time in a West Virginia minimum security prison for sending CPS contracts to an ed consulting business where she once worked, SUPES Academy. In turn, Bennett received kickback money for supplying the contracts. (Read more about that here and here.)
One of those organizations is the Education Research and Development Institute (ERDI). In 2015, Bennett was listed as ERDI "senior adviser" (see Substance Newspost).
ERDI is an organization that brings together school administrators and ed business, purportedly so that those ed leaders can comment on ed products. From the ERDI "about" page:
The Education Research and Development Institute (ERDI) empowers school districts and their leaders throughout the United States to directly examine, evaluate and fundamentally influence the design and scope of educational products and services offered to American schools and their students.
Through research-based analysis and assessment, ERDI school districts and their leaders provide product/services developers unvarnished, impartial and unequivocal feedback and recommendations on what works—and doesn't work—with school populations. It is through these intensive assessments that products and services are refined and modified to ultimately maximize their effectiveness in meeting student needs.
Unlike other research opportunities, ERDI offers to those who develop educational products and services the ability to obtain unbiased, straightforward and frequently blunt criticism from the very practitioners—nationwide educational leaders with a broad array of expertise—who best understand educator and student needs.
The problem with ERDI is that it pays those ed leaders for their input, which presents conflict of interest issues when those ed leaders happen to be the ones who make purchasing decisions for ed products promoted by ERDI.
The Youngstown City School District contracted with a company that is a partner of a firm for which CEO Krish Mohip was a paid consultant.
The school district has paid $261,914 to Curriculum Associates, a partner company of Education Research & Development Institute [ERDI] …
In August, Mohip acknowledged he was paid $4,000 in 2017 by ERDI for his position on two educational review panels.
When questioned by The Vindicator... about [another] relationship between [another ed business and Youngstown Schools,] Atlantic, and ERDI, both of Chicago, Mohip quit being a paid consultant for ERDI that very day.
In April 2017, the Louisiana Board of Ethics (LBE) ruled that one of Louisiana's superintendents, Isaac Joseph of Jefferson Parish Public Schools (JPPS), could not ethically accept "an honorarium and payment of travel, meal, ground transportation and lodging costs in exchange for providing consulting services."
You also stated that as a participating consultant, Superintendent Joseph would be expected to attend two conferences per year and ERDI would pay for his lodging, meals, airfare and ground transportation. Finally, you stated that ERDI will pay Superintendent Joseph an honorarium of $2,000 for each conference, plus an additional $100 for serving as a panel chairperson.
The Board concluded, and instructed me to inform you, that the Code of Governmental Ethics would prohibit Superintendent Joseph from accepting an honorarium and payment of travel, meal, ground transportation and lodging costs in exchange for providing consulting services to ERDI. … Because Superintendent Joseph would be providing consultant services regarding matters related to his job duties, he would be prohibited from receiving any thing of economic value from ERDI in connection with his position as a consulting educational leader at its bi-annual conferences.
Note that Superintendent Joseph could still attend an ERDI conference, but it cannot be on ERDI's dime.
The story of ERDI becomes more complicated when one considers its owners, David Sundstrom and Joseph Wise, who chose to register ERDI as a business in Florida, with the address of 12029 Cranefoot Drive, Jacksonville, FL, 32223.
However, the ERDI website lists the ERDI address as 910 West Van Buren, Suite 315, Chicago, IL 60607– the very same address as another Sundstrom-Wise entity, nonprofit, Distinctive Schools– which happens to also be registered in Florida.– and another school (not registered as a nonprofit), Acceleration Academies (also registered in Florida).
In all, it seems that Sundstrom-Wise have 6 corporations registered in Florida. (It seems that one has been dissolved.)
The story of Sundstrom-Wise is likely an iceberg tip in this post, with Tonoli's Vindicator article in Mohip capturing some more of the tale, which brings us back to SUPES Academy and Bennett:
...Mohip hired Atlantic Research Partners to search for city school district principals at a cost of $12,500.
Both Atlantic and ERDI have ties to two men – David Sundstrom and Joseph Wise. Sundstrom and Wise were both founders of Atlantic. Sundstrom left in March to co-own ERDI. Wise was said to join shortly after. Both are now listed as ERDI governing board members on ERDI's website. …
Sundstrom, Wise and Atlantic have been part of past controversies in education. In June 2015, Atlantic acquired parts of a company called The SUPES Academy, a training program for principals and superintendents. SUPES was part of a multimillion-dollar kickback scandal that sent ...Barbara Byrd-Bennett to prison for seven years....
Sundstrom said Atlantic acquired parts of SUPES in an agreement stipulating that it wasn't involved in any criminal misdoings. About six months later, Sundstrom said he and Wise rescinded the deal after the kickback scandal was revealed. ...
In 2007, Sundstrom and Wise were asked to leave their positions as chief of staff and superintendent, respectively, at Duval County (Fla.) schools.
Originally posted 01-14-18 at deutsch29.wordpress.com.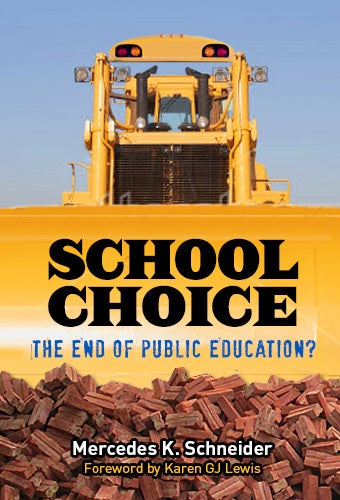 Popular in the Community