Turkey's first directly elected presidential race dominates the political climate. There are three nominees but only one has a campaign logo, so only one has a chance as well. The country's prime minister and presidential hopeful Recep Tayyip Erdogan's campaign logo has stirred up public opinion. During the tumultuous announcement of his presidential candidacy, PM Erdogan did not talk about resigning for a fair presidential race but unveiled his new campaign logo -- a red rising sun and a twisty road.
As I saw PM Erdogan's logo on the huge screen of the glossy new hall in Ankara last week, I couldn't help but feel like I'd seen it before. It looks a lot like President Barack Obama's 2008 campaign logo.
Obama's logo was inspired by the "O" in his name, as the Chicago design firm who created the logo explains, but what inspired Erdogan's logo designers is vague. As Justice and Development Party (AKP) officials explain, the rising sun in Erdogan's logo symbolizes birth of a new Turkey and also implies a "light at the end of the tunnel." But we wouldn't know that it means more than that for Erdogan's keen supporters.
Obama logo vs Erdogan logo
The striking similarity between the two logos soon became a funny trend topic on social media. Some smart online posters posted a doctored logo of Malibu liqueur, in a way to imply that AKP campaigners have stolen the logo from Malibu bottle, not from Obama.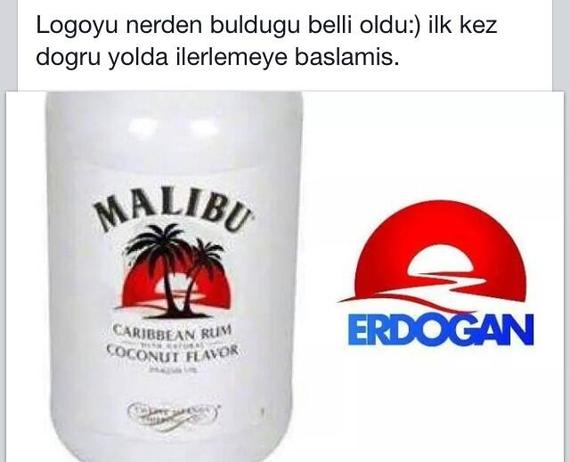 AKP's social media guerillas, known as AK Trolls, were quick to find out the real Malibu logo.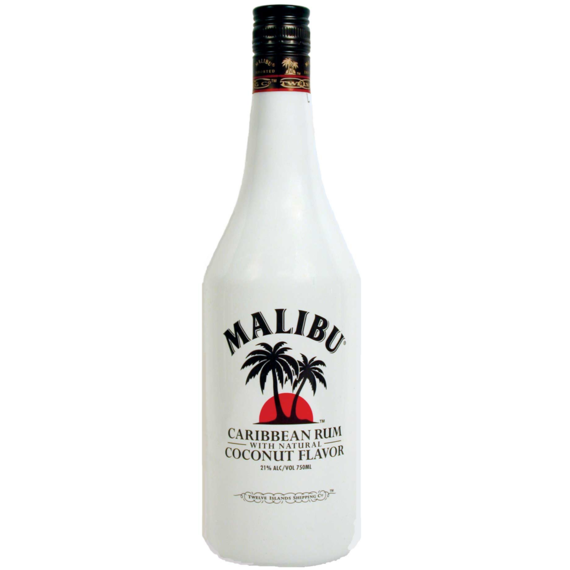 They were even quicker to find something else to defend Erdogan's plagiarized logo: it writes Prophet Mohammed's name in Arabic there in the twisting road, claimed AK Trolls. This ludicrous justification even stirred the dose of fun in social media.
That was OK if it would stay there. However, someone believed that and the logo turned into a sacred item then. All of a sudden another discussion has emerged. Erdogan's blind supporters were revering the new logo while his stern opponents were saying this is just another form of exploitation of religion for political purposes.
I would still ignore it if it would stay there. Two days ago on 6 July, country's finance minister who is controlling a budget of TRY 436.3 billion (approximately $218 billion) with 2014 figures also joined the gang: "Did you know that 'Mohammed' in Arabic is used in the logo of our presidential candidate, Mr. Erdoğan?" FM Mehmet Simsek wrote via his verified official Twitter account.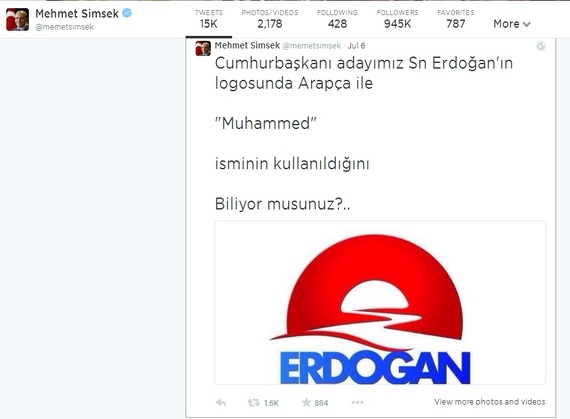 This is where the words end. So let me share my favorite logo for Erdogan's presidential campaign without a word.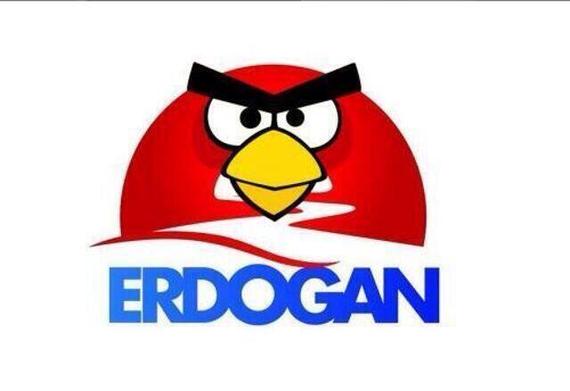 Calling all HuffPost superfans!
Sign up for membership to become a founding member and help shape HuffPost's next chapter