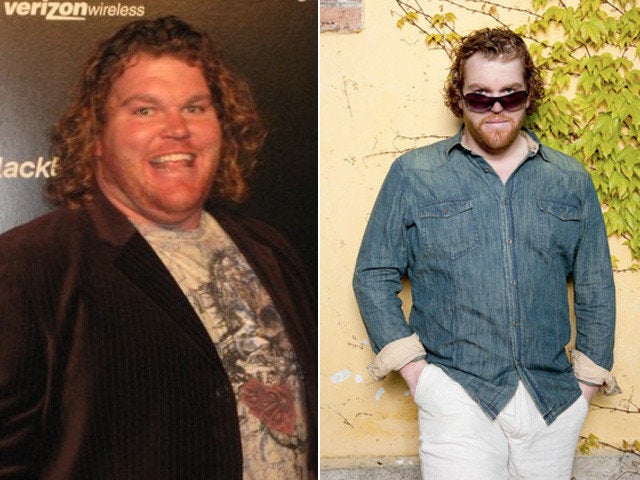 When they say the camera adds 10 pounds, that's more than an understatement. And if that is actually the case, then when I first appeared on MTV's Real World/Road Rules Challenge it looked as though I ate four or five cameras.
Growing up as a ginger, I was always the chubby, freckled-face kid that could have been on an American Greeting card. That chubby kid quit playing sports after high school and found what it was like to have freedom outside his parents' house. That freedom led to a lifestyle that was not so healthy, and as the years passed, the weight continued to pile up. Meanwhile, I am dealing with this all through the public eye.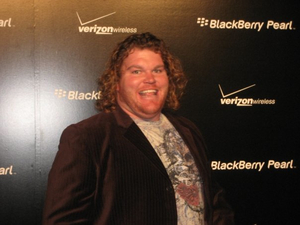 It really got serious in 2007, when while on set filming the final challenge on MTV's The Challenge to win the grand prize, my unhealthy ways caught up to me. I collapsed during the final challenge and was rushed to the emergency room in Mexico. There was no direct diagnosis given to me, but I can admit it: I was a fat person, unhealthy and on a downward spiral, one double cheeseburger at a time.
I tried to make a change, but traveling 100 percent for work, eating and living healthy was a daily battle. I tried the typical trendy fad diets and every shortcut you have thought of. But it took one more appearance on national television for me to make a change. I was asked in a post show interview at what point would I start taking these shows seriously and actually make an attempt to be healthy.
Enter my saving grace: Jim Laird. I finally built up the courage to approach Jim and ask for his guidance. Jim agreed to train and help build a program around my lifestyle, but only under one condition: I shouldn't walk into the gym unless I was ready to work out and commit to a lifestyle change, rather than a standard diet. That was a big commitment for me, but I really had no other alternative, because at that point, nothing else I was doing was going to get me healthy and in shape.
I committed, and I'll never forget it: The day I did my first training session, I puked during the warm up. At that point I knew it was serious. I was committed though, and I made it a point to never miss a workout. During my first few consultations with Jim, he spoke highly and seriously about a few specific things. He knew that my job kept me on the road a lot, and that my eating habits needed to change drastically. We set a workout schedule of three times a week for 45-minute sessions, and we focused on a carb backloading principles type of diet that was created around my lifestyle. This type of diet allowed me to eat my favorite foods in moderation post workout. Mixed with the carb backloading principles, Jim reiterated to me that everything was okay to do but it had to be within moderation. We created an 80 percent/20 percent once I became healthy, and it's a rule that we lived by and still do. To explain the combination of both of these in their entirety would be another blog in itself. If you are curious as to what the diet and workout regimen look like, check out my website: www.thatguyeasy.com.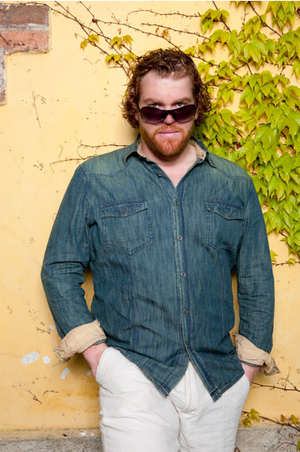 When I started this adventure I weighed 310 pounds. I stand a stocky 6 feet 3 inches, but lets face it, it's hard to hide 310 pounds no matter how you try to cover it up. As mentioned earlier, this weight gain was a lifetime of creation. After starting my lifestyle change and regular meetings with Jim in 2010, I can proudly say that 2.5 years later, I am holding steady at 240 pounds and have lost a total of 70 pounds.
Everything is new in my life again. I am relearning everything that I never knew as a bigger guy, and I recently bought my first pair of 36 jeans since early high school. When I began the journey, I was between a 40-42 depending on the visits to the buffet. I love the change. It is almost as though I have found a new person within myself. I feel better, healthier and have tons of energy.
A few months ago, I did a routine full physical, eco-cardiogram, and a stress test. To my surprise, I passed all with flying colors; this wouldn't have been the case had it not been for the commitment to a lifestyle change. I had to deal with a problem that many Americans face: obesity. And that's why I feel blessed to have been given the opportunity to be on a television show. Now I have a platform to show people that if an average, everyday guy from Kentucky can commit to a lifestyle change, anyone can do it.
Hard work does pay off. I recently appeared on another season of MTV's The Challenge: Battle of The Seasons, and when I watch myself on television now, compared to what I used to look, it makes everything feel like it was worth it. I thank Jim daily for taking the time to teach me what it takes to be healthy and understand my body. This project isn't over; you can follow my progress on www.thatguyeasy.com. Why you ask? I am on my way to Operation: 6 Pack. Heck, why not? Right? Who thought I would be able to maintain holding off 70 pounds throughout two years, much less be on the verge of washboard abs? Move over, Carrot Top, Big Easy is coming for your spot as most-ripped Ginger.
Tune in to see Eric "Big Easy" Banks on this season of MTV's The Challenge: Battle of the Seasons. Check out episode four Wednesday, Oct. 10 at 10 p.m. on MTV, when Knight (from Real World New Orleans) launches a full-on attack to get inside Nany's (from Real World Las Vegas) head and ends up tearing the house and his own relationship with Jemmye apart. And a pending elimination may spell the end for one of the house's budding romances.
Check out more inspiring weight loss stories below: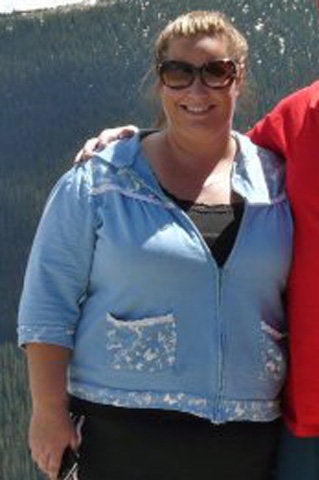 Weight Loss Success Stories
Got a success story of your own? Send it to us at success.stories@huffingtonpost.com and you could be featured on the site!
Related