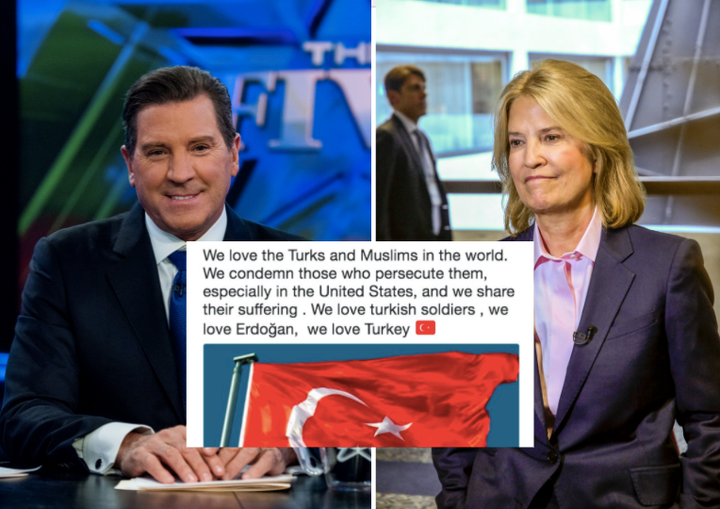 The Twitter accounts of two former Fox News hosts were hacked on Tuesday, resulting in both of their feeds being filled with Turkish propaganda supporting the country's controversial president.
The hackers tweeted and sent direct messages from the accounts of Eric Bolling and Greta Van Susteren. Bolling left Fox News last year and Van Susteren left Fox News in 2016, going to MSNBC for a few months in 2017. Both are among the exclusive group of 45 accounts that President Donald Trump follows on Twitter.
During the breach, hackers shared a screenshot of what appeared to be Bolling's direct messages. They also sent messages to Trump from Van Susteren's account.
Both accounts were restored within several hours, but not before Twitter users and journalists saved the tweets.
Van Susteren hosted the popular Fox News show "On the Record" for 14 years before she was booted from the network in September 2016 after a reported contract dispute. Her dismissal came months after former network CEO Roger Ailes resigned in light of numerous sexual harassment allegations.
Bolling, also a longtime Fox News host and co-anchor of "The Five," was ousted from the network in September after HuffPost reported that he sent unsolicited photos of male genital to three of his colleagues.
The screenshot of Bolling's direct messages show only a portion of the last message sent in an exchange with other Twitter users. At least one message featured a cellphone number.
From Van Susteren's account, hackers appeared to have sent a direct message to Trump asking him to share a propaganda video from his personal account.
While under the hacker's control, Bolling and Van Susteren's accounts shared messages in support of the Turkish government and President Tayyip Erdogan.
One such message, written in Turkish, read: "You are hacked by the Turkish cyber army Ayyildiz Tim! We got your DM correspondence! We will show you the power of the Turk!"
"We love the Turks and Muslims in the world," another tweet, shared on Van Susteren's account, read. "We condemn those who persecute them, especially in the United States, and we share their suffering . We love turkish soldiers , we love Erdogan, we love Turkey."
Bolling and Van Susteren appeared to have regained access to their accounts by Tuesday evening.
Twitter did not immediately respond to HuffPost's requests for information about the hackers, but Bolling sent a tweet suggesting that the breach was done by "Legit Turkish hackers."
Van Susteren and Bolling did not return HuffPost's requests for comment.
Before You Go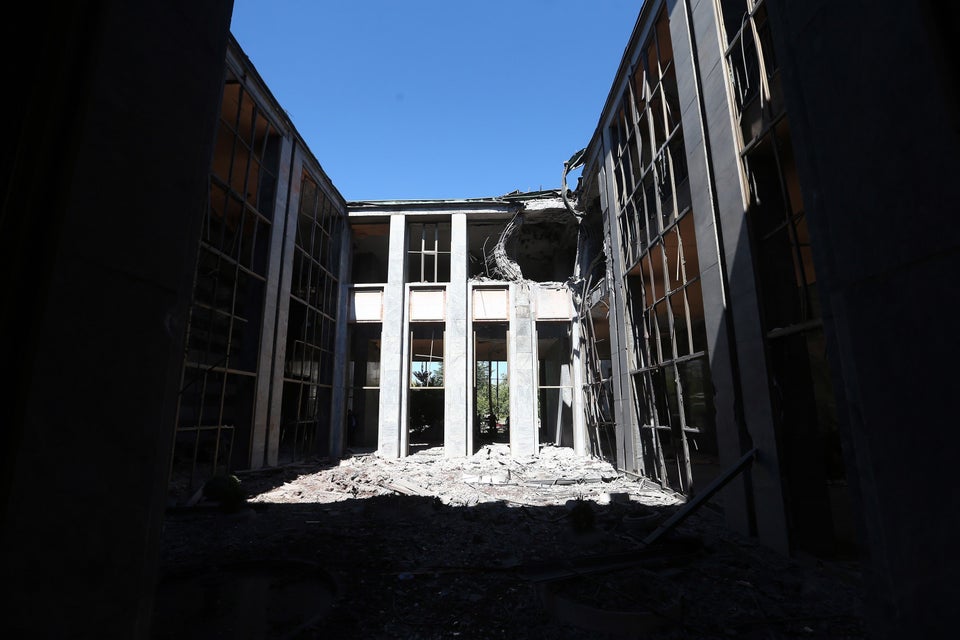 Aftermath Of Turkey's Attempted Coup
Popular in the Community