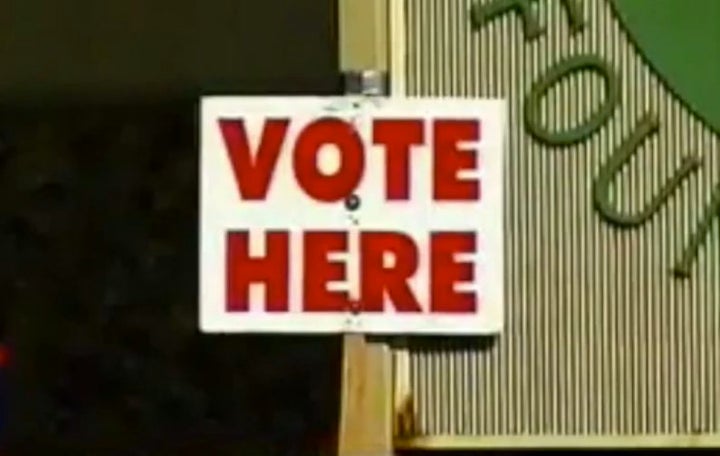 The ring tone on his cell phone blared the '60s hit, "Hold On, I'm Comin'." Recognizing his girlfriend's number, Eric Caine anxiously took the call.
"It's OK," Tina reassured him. "You're on the voter rolls."
Caine breathed a sigh of relief. Having been denied the right to vote for 25 years, he had asked Tina to check for his name when she went to the polls this morning. After everything he had been through, something else was bound to go wrong.
In 1987, Caine had cast his first vote from the Cook County jail, where he was awaiting trial for a double murder he did not commit. Caine proudly voted for Harold Washington, Chicago's first black mayor who was running for a second term.
Washington won. Caine did not. A jury convicted him based on a confession he had made to cops working under the command of Jon Burge, the notorious South Side lieutenant responsible for the torture of more than 100 suspects in the 1980s. Caine's lawyer argued that Burge's men had thrown his client down a flight of stairs and beaten him so badly that his eardrum ruptured. But the jury believed the cops, and Caine was sentenced to life.
Six presidential elections later, Caine was still behind bars when lawyers with the Exoneration Project convinced special prosecutors and a judge to order a new trial. Since there was no evidence against Caine besides the tortured confession, he was finally freed in 2011 -- on the same day that Burge went to prison for perjury and obstruction of justice in the police torture scandal.
After his release, Caine failed at first to convince a Cook County judge to issue a certificate of innocence, a prerequisite for getting state compensation for his 25 lost years. He ultimately prevailed, receiving the amount allowed under Illinois law -- $199,150, roughly $8,000 for each year of unjust imprisonment.
Yesterday, another judge expunged the murder conviction from his record. At age 47, Caine was ready to take the next step to reclaiming his life by exercising his right to vote.
A few minutes after 2 p.m., Caine headed to his polling place at Dominican College in west suburban River Forest. Thanks to Tina's advance work, the election judges were expecting him. A young blonde-haired woman greeted Caine, asking him to sign the voter registry. Tears welled as he scrawled his name on a document that had long been denied his African-American ancestors.
Now he was faced with a choice: paper or electronic ballot. "Paper please," he said. Keep it simple and stick with what he knew, Caine figured. Besides, he was more confident that the paper ballot would be counted. Who knows what will happen to votes cast on a computer touch screen? "I didn't want a Bush-Gore thing going on," he later said.
Inside the voting booth, the choice was equally clear. Caine's eyes scanned the ballot until he saw the name of the candidate he had long dreamed about voting for: Barack Obama. Caine's mind flashed to his years in prison, where he had participated in debates with other inmates about presidential elections. "The one thing we all agreed on was that this country would never elect a black president," he recalled. "But here we are."
He took a moment to study Obama's name, as if to be sure it was real. "Oh, man," he whispered. "This is history. Re-electing a black president. I'm personally involved in making history," he said repeatedly to himself. He carefully took the black marker he had been given by the election judge and slowly connected the broken arrow that led to Obama's name. He checked and double-checked to be sure he had done it right.
Then he quickly voted for other candidates and, his hand shaking, handed the ballot to an African-American election judge. "Excuse me. I'm kind of nervous," Caine told her, explaining some of the painful events that had led to this day. "But I didn't miss out on it," he added with a measure of disbelief. "Congratulations," she replied with a broad smile.
Caine firmly pressed the "I voted!" sticker above the pocket of his navy blue shirt and left the polling place, oblivious to the blustery wind and rain on this early November day.
"I feel brand new," he said. "I feel free."
On the way home, he stopped at a gas station to buy a lottery ticket. "This is my lucky day," he explained. Asked if he could choose between winning the lottery and an Obama victory, he said: "That's easy. Obama. This election is about my people, not just me."
At 10:15 p.m., the music on Eric Caine's phone rang out again. Ohio had just given Obama the election, and Caine's tears of joy flowed freely. More than half a lifetime ago, he had helped to re-elect Harold Washington, and now he had done the same for Barack Obama.
The "I voted!" sticker was still pressed tightly to his broad chest. No one would ever take that from him.
Related
Popular in the Community