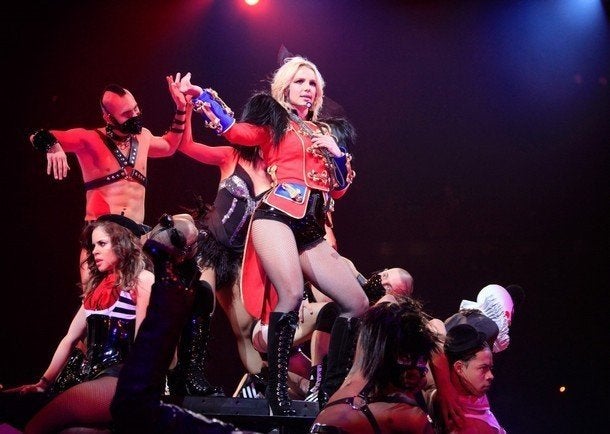 There was more than one whip at last night's Britney Spears concert in Washington DC.
GOP aides confirmed to the Huffington Post that House Minority Whip Eric Cantor (R-Va.) attended the pop concert at the Verizon Center, where Britney appeared on stage brandishing a leather lash.
One House GOP leadership aide said Cantor went at the request of a fundraiser. "If suffering through a Britney Spears concert will raise one more dime to help Republicans take back the House, then I'm glad Cantor's willing to do it."
A House Democratic aide shot back, "Looks like Eric Cantor's not that innocent."
The gossip blog Wonkette first reported the Cantor sighting on Wednesday afternoon, and subsequently ran a quote from Cantor's office alleging that Democratic Sen. Mary Landrieu was also in attendance.
But Landrieu's office denies the charge. An aide insists that numerous witnesses can place the Senator at Matchbox during that time (a bar/restaurant that is suspiciously close to where Spears performed).
But the aide held firm. "I can assure you she was not at the concert," he said. Nor did she attend the show after the meal. Instead, she went to the Democratic Senatorial Campaign Committee's annual spring reception, he said.
UPDATE: Via Perez Hilton, some video of the concert last night (Spears randomly yells "Merry Christmas!" at one point):
Popular in the Community