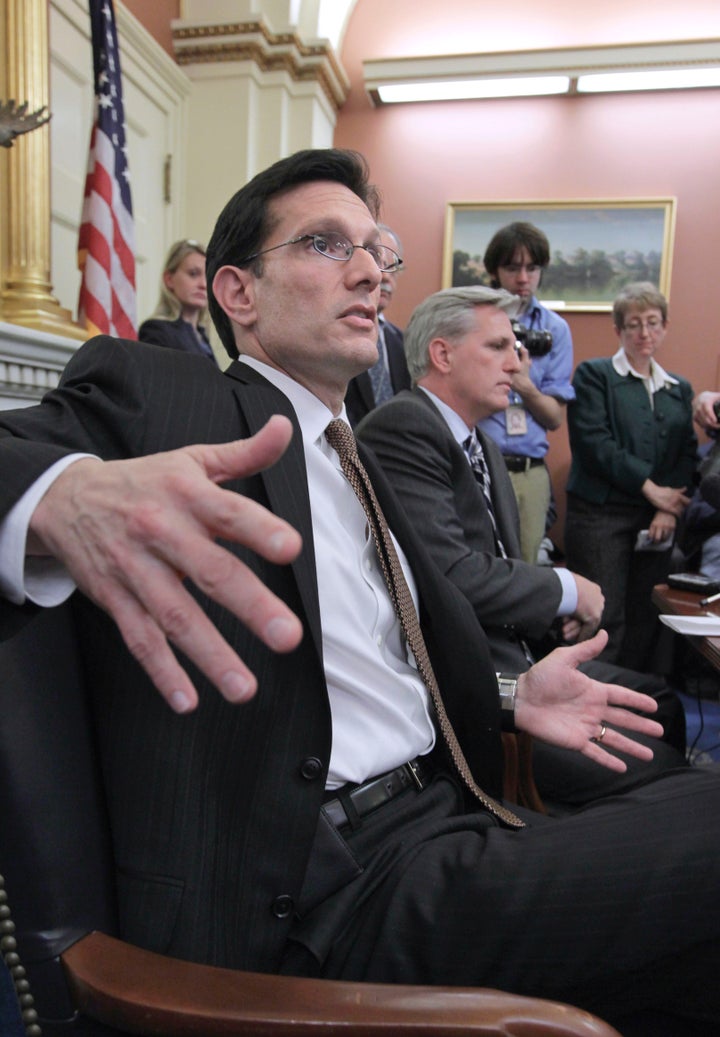 WASHINGTON -- With Japan reeling from last week's magnitude-8.9 earthquake and the tsunami that followed, leading House Republicans on Monday defended cuts to foreign aid and ocean safety in their budget proposals, arguing the cuts are necessary to shrinking the nation's deficit.
"All of us need to be tempered by the fact that we've got to stop spending money we don't have," Majority Leader Eric Cantor (R-Va.) told reporters at his weekly press briefing. "Essentially, what you are saying is to go borrow money from the Japanese so we can spend it there to help the Japanese."
Japan faces a number of challenges in the wake of last week's environmental disaster. The death toll is expected to exceed 10,000, and the threat of a massive nuclear meltdown still looms.
President Barack Obama said Monday that the United States "will continue offer any assistance we can" to Japan as it deals with aftermath of the earthquake and tsunami. Cantor said the nation would do what it could to help Japan.
But the majority leader did not back down from the House GOP's proposed budget cuts for programs that respond to natural disasters both at home and abroad. H.R. 1, which the House passed in February, would cut the U.S. Agency for International Development budget by about $121 million, or roughly 8.7 percent.
The bill would also reduce funding for the National Weather Service by $126 million over the next six months. National Weather Service Employees Organization President Dan Sobien told HuffPost on Friday that such a cut would cause furloughs at tsunami-watching centers worldwide.
And the bill, which failed a test vote in the Senate last week, would have cut funding for the National Oceanic and Atmospheric Administration, which tracks storms for disaster preparedness, commerce and agriculture, by about $450 million. A short-term bill to fund the government, which is expected to pass later this week, would cut $99 million from NOAA's Operations, Research and Facilities budget, which critics say will threaten a much-needed overhaul of the agency's satellite system.
Cantor and Majority Whip Kevin McCarthy (R-Calif.) defended the proposed trims to NOAA's budget. McCarthy said the agency would still be funded at higher levels than it was at the end of President George W. Bush's administration.
"In 2005, after the last tsunami, funding went up," he said. "NOAA is funded at more than $400 million higher than it was in 2008."
Cantor dismissed complaints from NOAA employees who have criticized the scope of the cuts to their agency.
"Nowhere have we indicated that we are directing NOAA not to emphasize the services it provides for the safety, wealth and welfare of American people," Cantor said. "We've all got to do more with less."
Despite the depth of some of the cuts proposed by Republicans, they would skim less than half of a percentage point from current deficit levels because they tackle only discretionary spending, which makes up a relatively small portion of government spending.
Popular in the Community