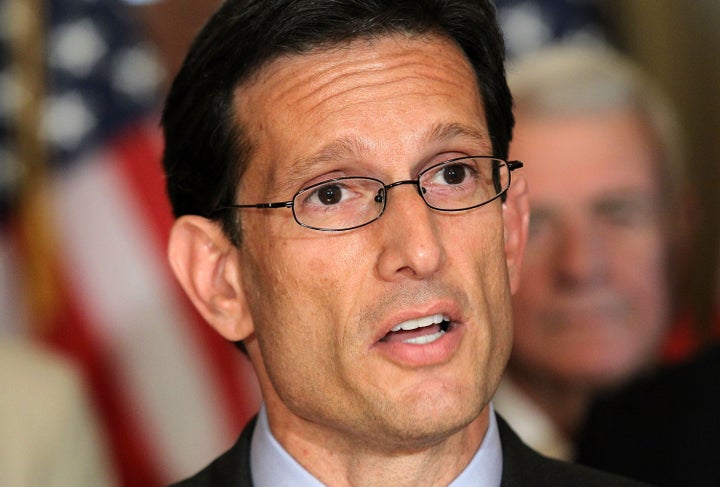 RICHMOND, Va. (AP/The Huffington Post) -- House Majority Leader Eric Cantor says he never suggested that disaster funds for victims of Hurricane Irene should be held up by budget concerns.
The Virginia Republican told reporters after meeting constituents on Wednesday in Richmond that the House has already found sufficient savings to provide billions in dollars in disaster relief for victims of Irene, the hurricane that pummeled the East Coast this past weekend.
Cantor says it is the Democratic-led Senate that is holding up legislation that would authorize funds for the Federal Emergency Management Agency.
He adds: "There are no strings attached. We found the money."
House GOP appropriators have honed in on a source for their offsets: the Department of Energy's Advanced Technology Vehicles Manufacturing Loan Program. The House-passed Homeland Security appropriations bill draws $1.5 billion from that fund to provide the offsets for more disaster relief funds.
Cantor and other House Republicans continue to call on the Senate to simply pass that bill and send it to Obama to sign into law so needed relief funds will be readily available. The reality, however, is that the bill contains scores of other provisions that Senate Democrats and Obama are unlikely to just swallow.
Beyond the appropriations process, if states end up needing an infusion of disaster relief aid to cope with the aftermath of Hurricane Irene, it will take a presidential request for emergency funding.
Popular in the Community