WASHINGTON -- A year after a comprehensive immigration reform bill was introduced in the Senate, House Majority Leader Eric Cantor (R-Va.) made it clear Wednesday that the legislation is as dead as ever in the House.
President Barack Obama and congressional Democrats spent the day hammering House Republicans, tied to the one-year anniversary of Sen. Chuck Schumer (D-N.Y.) introducing a comprehensive immigration reform bill in the Senate. That bill passed last June, and the House hasn't done anything on immigration reform since. In a statement Wednesday morning, Obama criticized the GOP's inaction, saying, "The majority of Americans are ahead of House Republicans on this crucial issue."
Cantor evidently didn't take kindly to Obama's remarks, particularly after the president called him later in the day in what Cantor said was an attempt to discuss immigration reform. Some time after that call, Cantor issued a statement that skipped the usual pleasantries -- no mention of a "productive discussion" -- and went on the attack instead:
Today, President Obama called me to discuss his desire for comprehensive immigration reform. The President called me hours after he issued a partisan statement which attacked me and my fellow House Republicans and which indicated no sincere desire to work together. After five years, President Obama still has not learned how to effectively work with Congress to get things done. You do not attack the very people you hope to engage in a serious dialogue. I told the President the same thing I told him the last time we spoke. House Republicans do not support Senate Democrats' immigration bill and amnesty efforts, and it will not be considered in the House. I also reiterated to the President there are other issues where we can find common ground, build trust and get America working again. I hope the President can stop his partisan messaging, and begin to seriously work with Congress to address the issues facing working middle class Americans who are struggling to make ends meet in this economy.
Cantor has been saying for months -- since the Senate bill passed in the first place -- that it wouldn't get a vote in the House. But while the president and Democrats have continued to call for a vote on a version of that bill, Obama has also expressed openness to working on immigration reform in the "step-by-step approach" House Republicans have called for. Cantor's office declined to comment on whether they discussed measures beyond the Senate bill.
A White House official said that in fact, Obama had called Cantor to wish him a Happy Passover and that the statement from Cantor's office "is all staff bluster, not tense at all."
Whatever the actual content of the call, Obama did offer a pointed critique of House Republicans in his statement earlier in the day. After touting the potential benefits of the Senate bill, Obama continued:
Unfortunately, Republicans in the House of Representatives have repeatedly failed to take action, seemingly preferring the status quo of a broken immigration system over meaningful reform ... Instead of advancing commonsense reform and working to fix our immigration system, House Republicans have voted in favor of extreme measures like a punitive amendment to strip protections from 'Dreamers.' The majority of Americans are ahead of House Republicans on this crucial issue and there is broad support for reform, including among Democrats and Republicans, labor and business, and faith and law enforcement leaders ... We have a chance to strengthen our country while upholding our traditions as a nation of laws and a nation of immigrants, and I urge House Republicans to listen to the will of the American people and bring immigration reform to the House floor for a vote.
Sam Stein contributed reporting.
Before You Go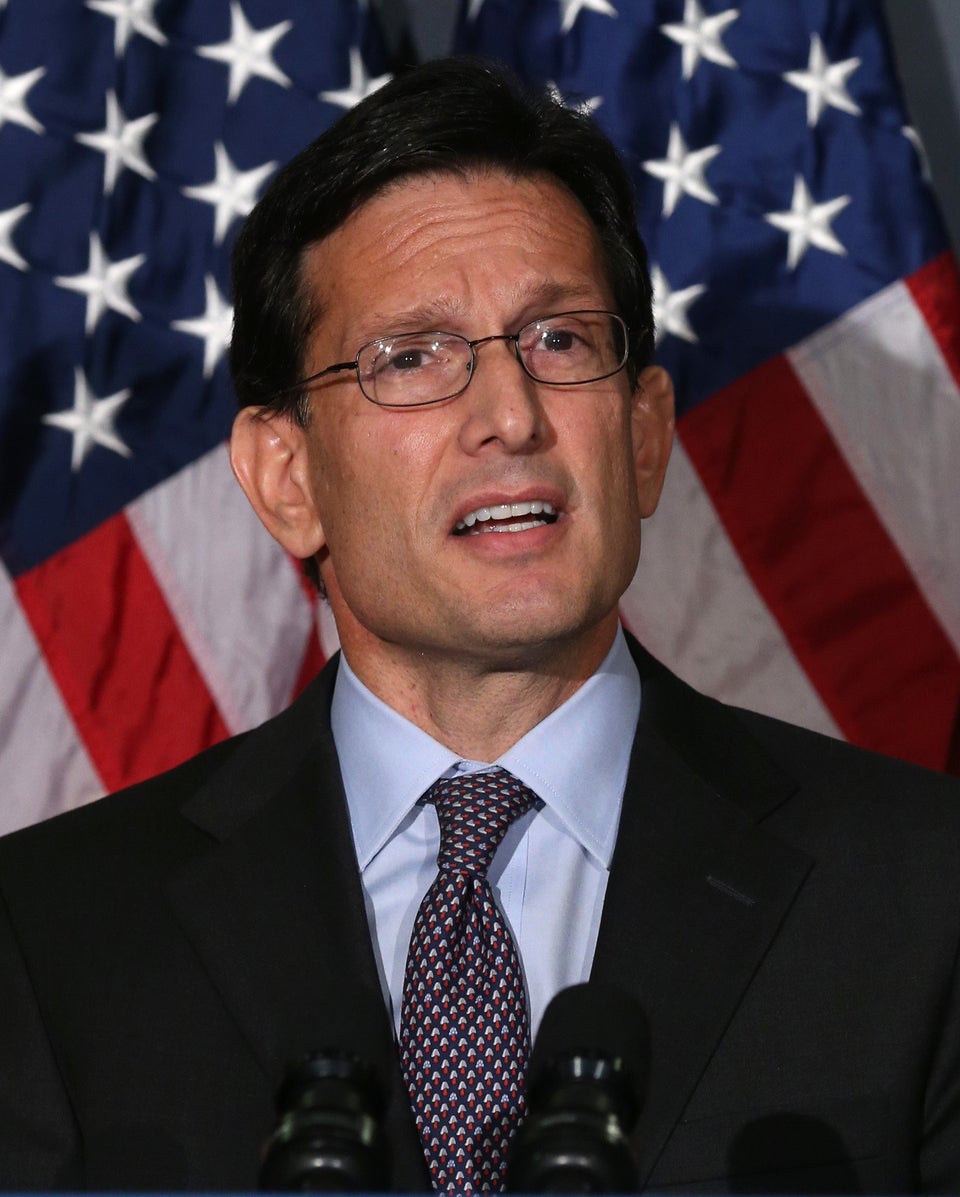 Eric Cantor
Popular in the Community