Get excited, Butterflies: Eric Carle's new book, Friends, is coming out this fall. The beloved author of The Very Hungry Caterpillar and Brown Bear, Brown Bear, What Do You See? is now 83 years old, and his new book is about "the love that binds people and the obstacles they will overcome in order to be together," according to a press release put out today by Penguin Books.
And we have an exclusive reveal of the cover, below!
The press release quotes Carle as saying, "Friends dates back to 1952, when I was a 22 year greenhorn who arrived in New York City from Germany, speaking poor English and carrying a cardboard suitcase and a portfolio of my graphic designs. It was my good luck to meet Leo Lionni, then the Art Director of Fortune magazine, who became my mentor."
"Upon his recommendation I got my first job in the new world as a graphic designer with The New York Times. After that a loose and infrequent friendship with Leo developed that lasted until his death in 1999. Friends started out as a tribute to Leo Lionni, but the story somehow swerved into the story of another friendship, that of two small children. All friendships are somehow connected."
Did you grow up reading Eric Carle books? Which was your favorite? Will you buy Friends? Let us know in the comments!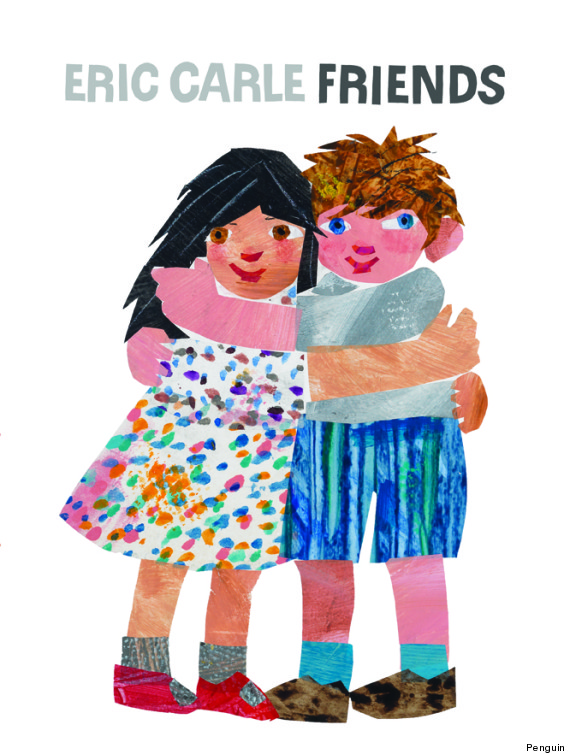 Related
Popular in the Community