Eric Casebolt, the McKinney, Texas, police officer who was caught on video pinning a teenage girl to the ground and pulling his gun on others at a pool party, has resigned from the McKinney Police Department, Chief Of Police Greg Conley announced Tuesday evening.
Casebolt's lawyer told KDFW earlier on Tuesday that the officer had decided to leave the force. Conley said that Casebolt's decision to leave was voluntary and that he would continue to collect a pension and benefits.
Conley strongly condemned Casebolt's actions during the incident and said that the officer, who had been with the department since 2005, was "out of control."
"As the chief of police, I want to say to our community that the actions of Casebolt, as seen on the video, of the disturbance at the pool, are indefensible. Our policies, our training, our practice do not support his actions," he said. "He came into the call out of control, and as the video shows, was out of control during the incident."
Conley also said on Tuesday that charges against 18-year-old Adrian Martin, the only person arrested at the pool party incident, had been dropped.
Casebolt had been placed on administrative leave after video of the incident went viral. That internal investigation has ended because Casebolt is no longer employed by the police department, according to Terry Qualls, a police department spokesperson. There is an ongoing investigation to determine whether Casebolt should face criminal charges.
Police said in a statement on Sunday that they were responding to reports of a disturbance at the Craig Ranch North Community Pool on Friday. Casebolt was caught on video wrestling a young black teenager to the ground and then pulling his weapon on others who ran to help the girl.
Witnesses told The Huffington Post that a fight broke out after white people at the pool started making racist comments towards black teenagers.

Before You Go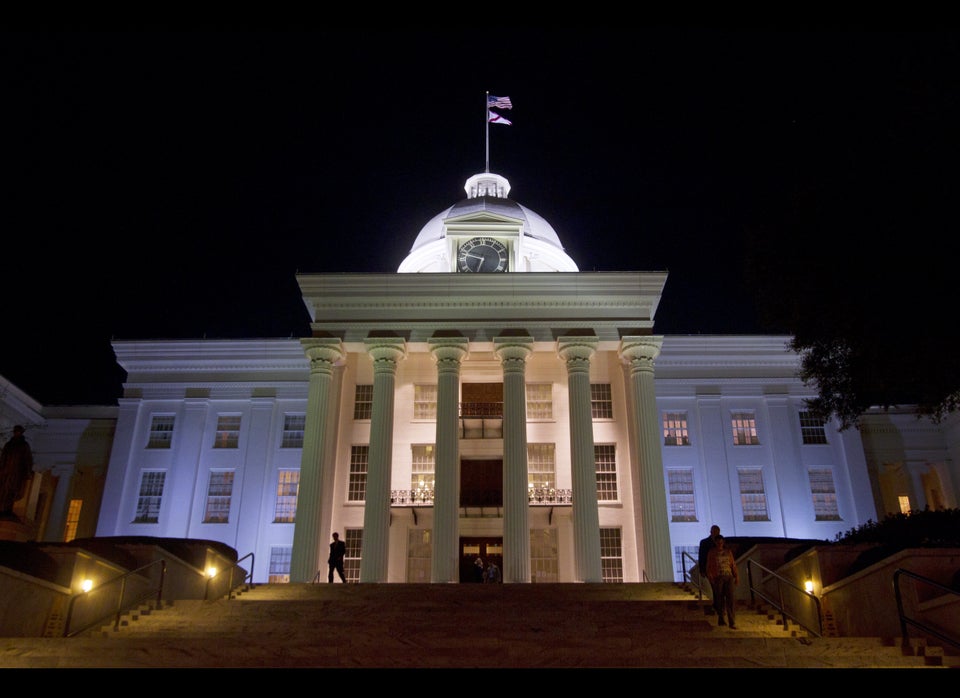 U.S. State Capitol Buildings
Popular in the Community