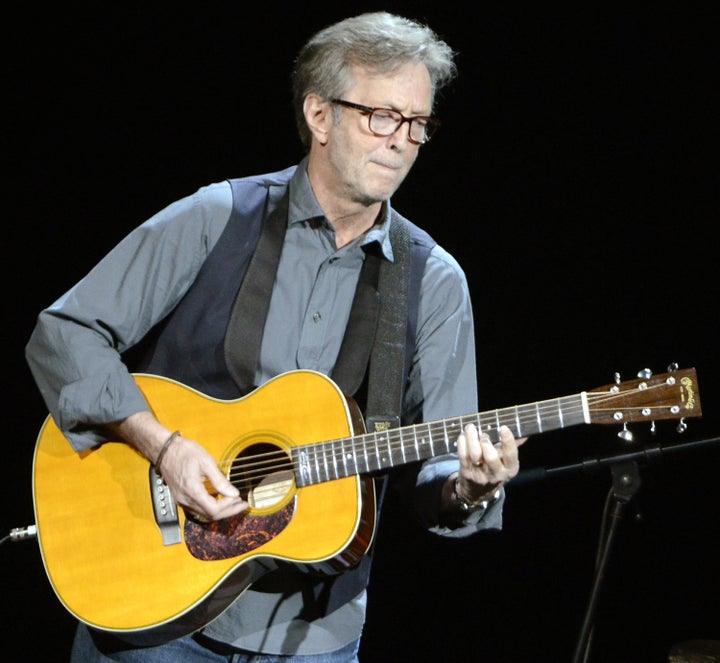 In the Wall Street Journal, there is a caricature drawing I did of rock and roll legend, Eric Clapton.
My editors sent me current photos for reference, but I did my own search on the web and found a few that inspired me. The current photos show Clapton with a trim hair style. The photos I found show him with a full head of flowing salt and pepper follicles.
So, I did a sketch showing the long hair, which I liked very much. I got the approval, and then did the drawing in ink and colored it via Photoshop.
Upon delivery, I was told that Mr. Clapton was now wearing the shorter style, and I should adjust the drawing.
OK, and that's what I did. I took white paint and covered the flowing mane, and then drew a new and much shorter style on the original drawing. Everybody's happy, except me, as I really liked the way the long hair looked in the design. However, when you are a freelance illustrator, you must always make sure that everyone else is happy.
So, as long as I have the blog, nothing goes to waste, and I can share with you both versions, and you can let me know what you think.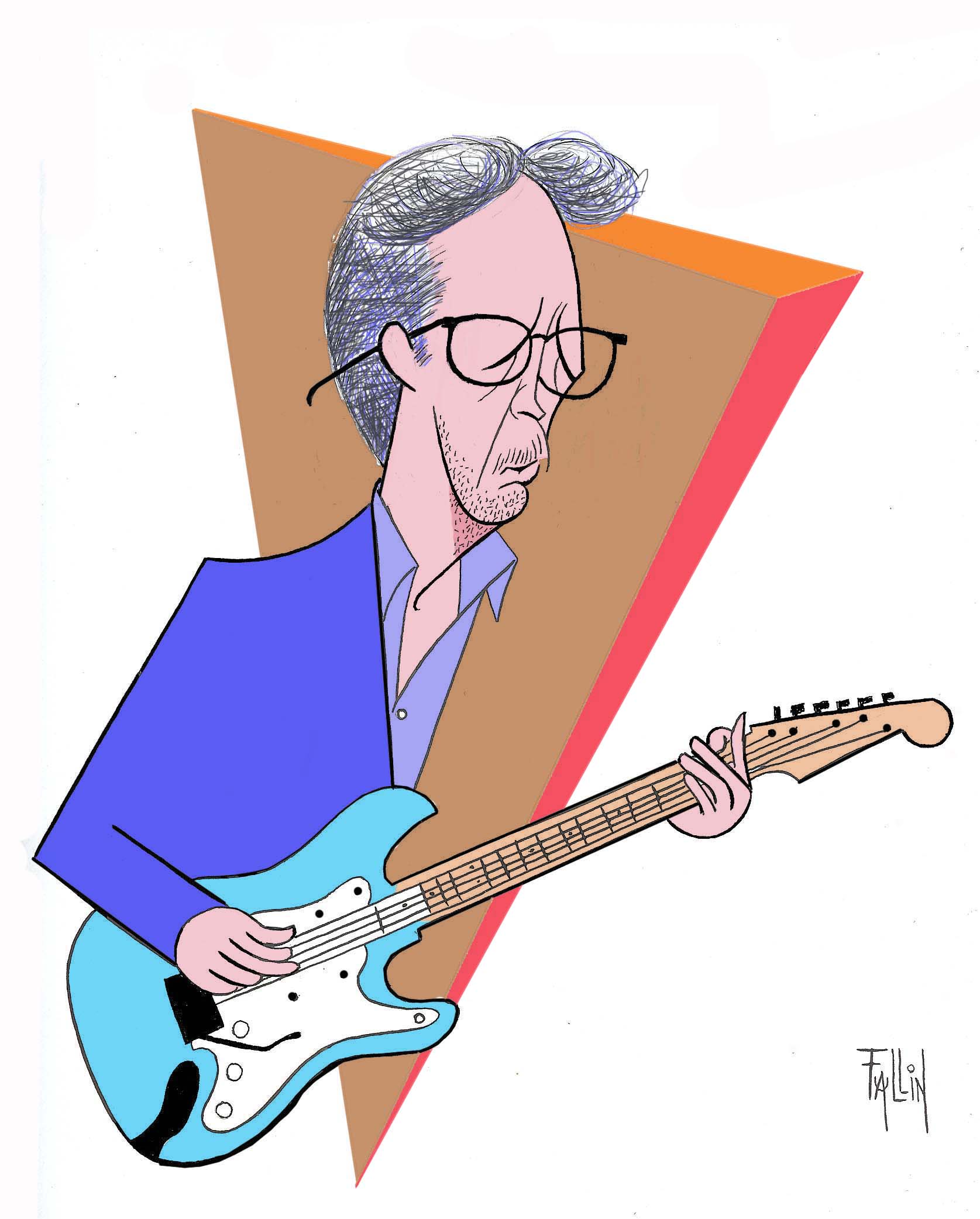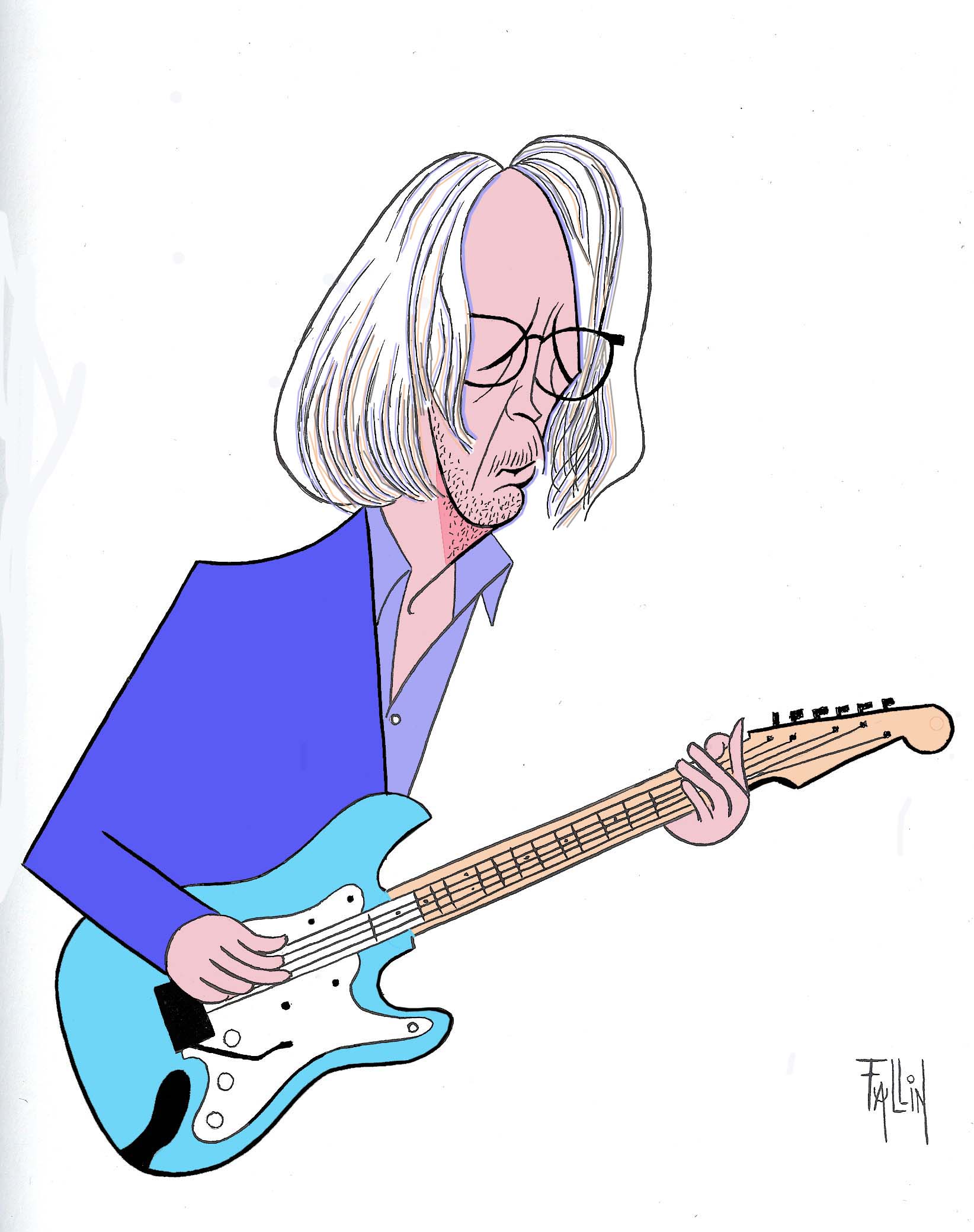 REAL LIFE. REAL NEWS. REAL VOICES.
Help us tell more of the stories that matter from voices that too often remain unheard.