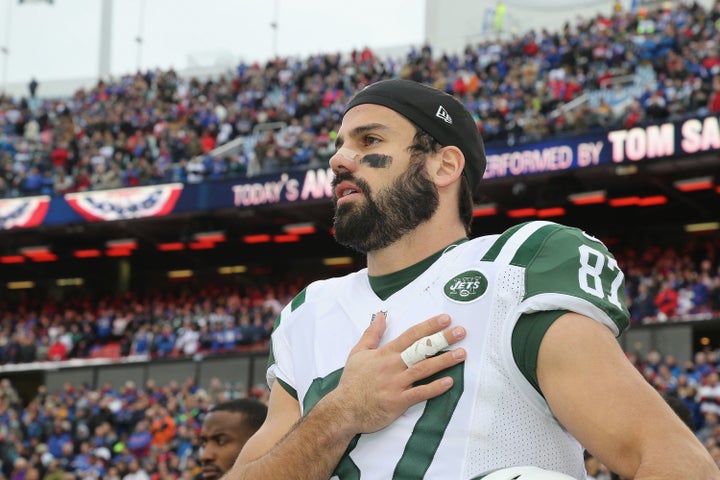 Eric Decker wasn't a top draft selection, but that didn't matter. A third-round pick of the Broncos in the 2010 NFL Draft, the wide receiver's stellar play helped guide Denver to a Super Bowl appearance while he became a favorite target of Peyton Manning's.
Decker, currently at New York Jets training camp, has amassed three 1,000-yard seasons in the past four years. At 29 years old, he's as dependable as it gets: He's played in 92 of a possible 96 professional games. Decker signed with the Jets before the 2014 season, where he continues to flourish. He caught 12 touchdowns last year, which slotted him sixth best in the league.
The Huffington Post caught up with the Minnesota native, who starred for the University of Minnesota Golden Gophers from 2006-09, recently to discuss life off the gridiron. Decker, who is married to country music singer Jesse James ―with whom he has two children ―  talks about his affinity for dog rescue and military veterans, as well as his keen appreciation for fashion. 
You front Starter's active-wear campaign and have attended Fashion Week in New York City. How would you describe your general fashion style?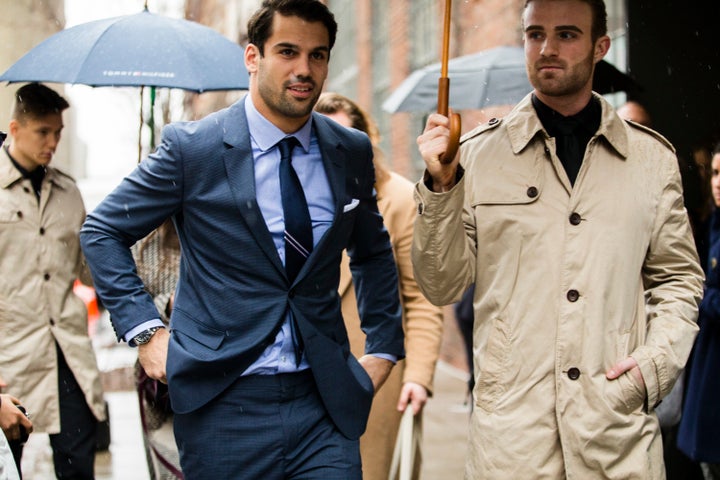 I've been all over the board, to be honest and I think being married and having a wife who is in tune with the fashion world ― I gotta step my game up. I like to be very casual with sportswear. Most times I dress up for date night or an event, a nice suit or nice sportswear ― definitely fun as well. Kind of across the board, [the] full spectrum; very comfortable and relaxed clothing, to get into a nice suit with a tie and go to downtown New York.
You are very involved with animal welfare and veterans.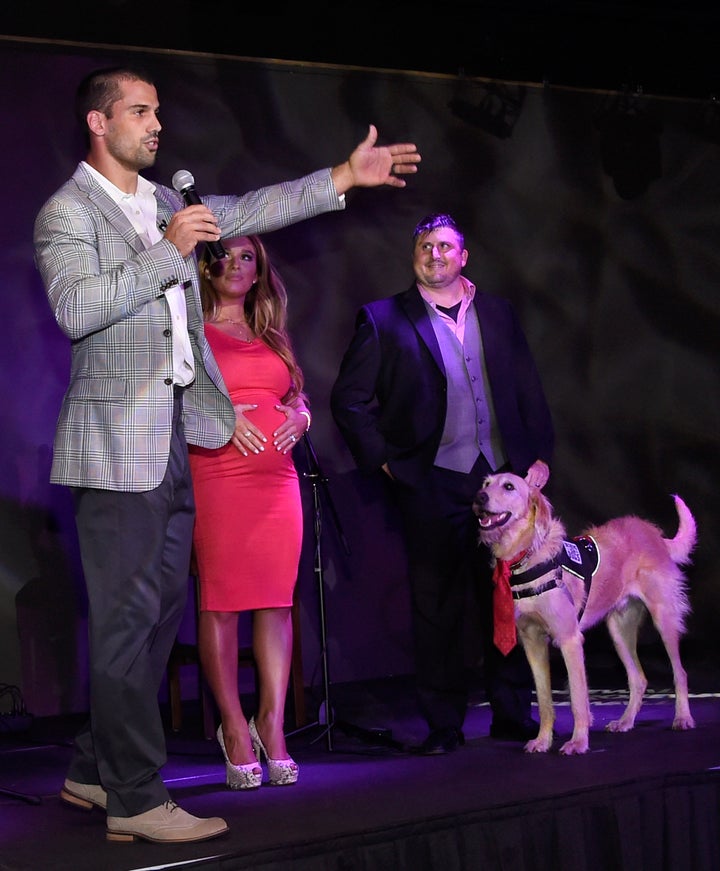 When I was in Denver, my wife and I were trying to find a charity that kind of spoke to us and, fortunately enough, we haven't had any major health issues or anything in our family. Her father is in the military currently, and I've had family in the military and we're big dog lovers. Freedom Service Dogs is the organization we're actually aligned with now. We have our own foundation, but basically what we do is we fund the rescue of shelter dogs, we train them and then eventually they're specifically trained for veterans of whatever need it may be.
A lot of times it's PTSD, or physical ailments, so that's kind of what our passion is, making sure we get great dogs out to veterans in need and just seeing the impact it's made.
What have you learned from helping the dogs, and the impact they have had on the returning veterans?
It's just been a different perspective for me. Being an athlete, I understand what sacrifice and discipline is, and all those things. But on a completely different level, these veterans that sacrifice their lives to fight for our freedom ― I think that has been such a huge perspective for me.
I think getting to know them a little bit personally, their stories, what they did in combat, what were some of the experiences they had affecting them. A lot of veterans have been male, so having the confidence to say, 'You know what? I need a dog to help me through this process.'
And once the dogs get in their hands, seeing them become more confident and to see them feel in a way where they are a father, they're a husband or just a better citizen in their community and they do productive things. 
This is our niche. Creating more awareness of the program, raising more funds, because it's $25,000 per dog, so getting more funds to get more dogs out per year is something that's very important to us. But Freedom Service Dogs also has dogs for kids in need that have cerebral palsy and certain disorders that aren't just specifically for veterans and dogs.
You signed with the Jets two years ago. What has been your favorite part about being in New York?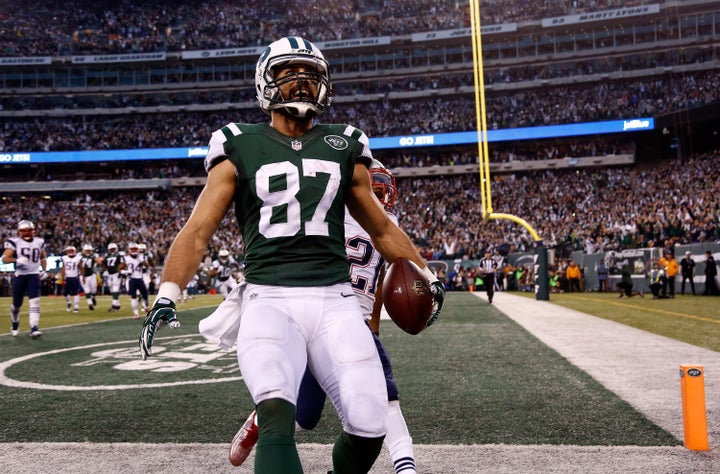 Definitely the exposure that New York allows, the networking abilities; I've gotten to at least dabble and experience different things to see what my interests are because football is not going to be my entire life or career. I need to obviously have a plan for when I'm done playing.
With that in mind, do you anticipate that you and your family will remain there after you retire?
Potentially, I think Nashville, Tennessee, is kind of home to us just because it's so much of how we grew up. My wife's from the south, and I'm from Minnesota, so it's kind of a drastic change of season in Nashville. But you at least get a little bit of winter, spring or fall. But also the music scene, the more slower pace that it does have is kind of more my personality (laughs). But New York, we'll always have a part of this city, whether we do have a base here or not.
This interview has been edited and condensed for clarity.
To hear from Seahawks defensive end Michael Bennett and head coach Pete Carroll regarding Bennett's contract, click here.
To read HuffPost's exclusive interview with Milwaukee Brewers six-time All-Star Ryan Braun, click here.
REAL LIFE. REAL NEWS. REAL VOICES.
Help us tell more of the stories that matter from voices that too often remain unheard.