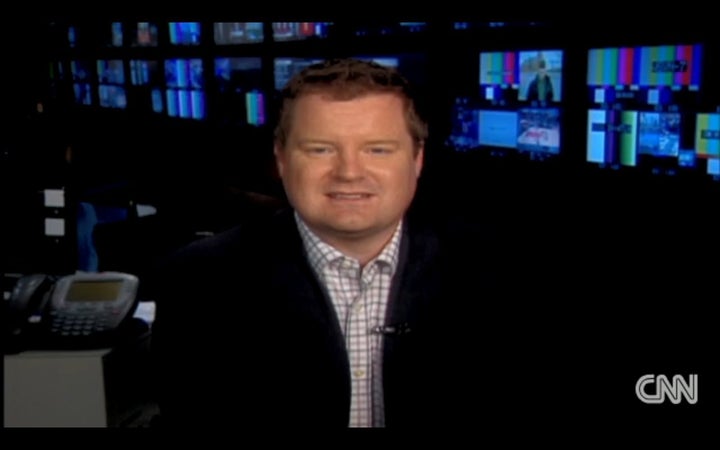 CNN's new conservative political contributor, RedState.com editor Erick Erickson, appeared on the network's media program "Reliable Sources" Sunday to address the controversy surrounding his hiring and to say that he regrets some of his past inflammatory rhetoric.
Erickson — whose list of inflammatory statements include comparing White House health care communications director Linda Douglass to Nazi propagandist Joseph Goebbels, calling Michelle Obama Barack's "Marxist harpy wife," and describing outgoing Supreme Court Justice David Souter as "the only goat f***ing child molester to ever serve on the Supreme Court — said that his past statements were made when he was less of a public figure and that he would not make them today.
Erickson described the Souter comment as "about the dumbest thing I've done," and said, "it was a wake up call to me that I had to grow up in how I write."
"I've definitely had to grow up over time and realize that it's not just me and friends anymore," Erickson told Kurtz. "And I think everyone understands you -- you talk in ways with friends and about things with friends you don't in public. And in some ways, when you talk about things in private and in public, you sometimes use different language. And I've definitely had to grow up and realize, I am someone now on a national stage and a platform and what I say and write affects not just me and my family, but others."
Popular in the Community