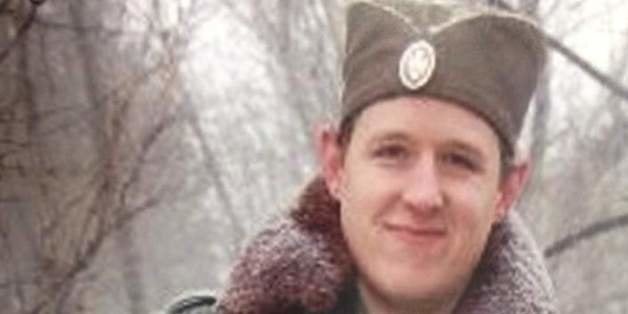 Authorities searching for accused cop killer Eric Frein say he has left a trail of used diapers and empty cigarette packs throughout the forests of northeast Pennsylvania.
"We continue to find evidence of Frein's presence and have found several items he has abandoned or hidden for possible future use," Pennsylvania State Police Lt. Col. George Bivens said during a Wednesday afternoon press conference.
"Some of those items include Serbian cigarettes and soiled diapers that we have found in the area, among other things," Bivens said.
Frein, a marksman and self-taught survivalist, often played the part of a Serbian soldier during military re-enactments, police said.
Investigators suspect Frein went into hiding in the dense forests that surround Canadensis, the town where he grew up, after the Sept. 12 shooting of Pennsylvania state troopers Alex Douglass and Bryon Dickson. The troopers were ambushed during a shift change outside the Blooming Grove barracks. Dickson was killed in the attack. Authorities said Wednesday that Douglass remains hospitalized but is making "steady progress."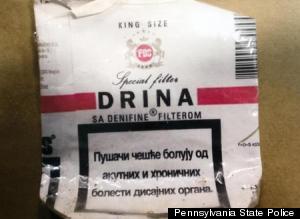 An empty cigarette pack police say Frein discarded.
Authorities have named Frein the lone suspect in the shootings and believe he remains in the area -- specifically within Price and Barrett Township.
Bivens declined to identify other items authorities have found while hunting for Frein. However, he did confirm reports that police officers had spotted Frein earlier this week.
"There have been pursuits of this individual," the lieutenant colonel said, adding that the terrain hindered those pursuits, allowing Frein to slip away.
"It's been 24 hours or better since the last sighting," he said.
While acknowledging the search for Frein has been challenging, Bivens said it is far from over.
"We're not going away and we will be here until we apprehend him," he said.
Follow HuffPost's Live Updates On Day 12 Of The Manhunt:
This is a developing story. Check back for updates.
REAL LIFE. REAL NEWS. REAL VOICES.
Help us tell more of the stories that matter from voices that too often remain unheard.
BEFORE YOU GO
PHOTO GALLERY
PA State Police Barracks Shooting