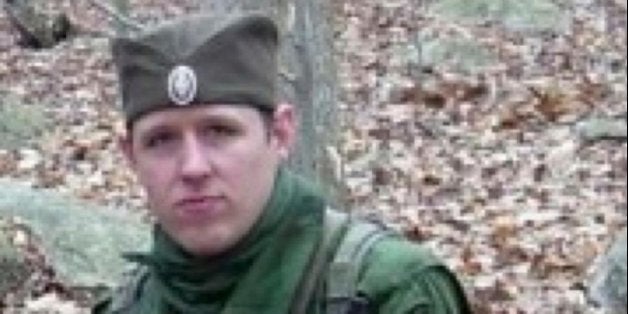 Eric Frein, the suspected cop killer who has managed to elude authorities for nearly two weeks, is likely hunkered down for the long haul, according to a survival expert.
"There is really not much of a limit to how long he could potentially hide away," Creek Stewart told The Huffington Post.
Stewart is founder of Willow Haven Outdoor, an Indiana school that offers survival and disaster preparedness classes. He is also the survival expert utilized in The Weather Channel's new TV series "Fat Guys in the Woods."
Frein is the lone suspect in the Sept. 12 shooting at the Blooming Grove state police barracks in northeastern Pennsylvania, which left one state trooper dead and another seriously wounded.
Frein's car was found not far from the crime scene. The 31-year-old from Canadensis is now on the FBI's Ten Most Wanted list.
Authorities maintain that Frein is still in the heavily wooded area near his home. For the past 11 days, authorities -- federal, state and local law enforcement officers -- have combed the area, on foot and in heavily armored vehicles. Aerial searches have been equally aggressive, with the help of thermal imaging cameras.
The dense forest, a hindrance to law enforcement, is the only ally Frein needs.
"You only need four things to stay alive -- shelter, water, fire and food -- and that area is incredibly rich with all of those," Stewart said.
"He is probably very well camouflaged and is underground or, at a bare minimum, taking shelter under some type of rock outcropping, which would completely block thermal imaging," Stewart added.
For a survivalist in hiding, movement is not only risky by sight, but also by scent.
"A [tracking dog's] sense of smell is astronomically more powerful from ours," he said. "There is nothing you can do to cover up scent from a dog. Yes, you can travel through a waterway, but it's unrealistic to think he is only traveling in waterways."
Stewart said his opinions are based on the theory that Frein, who authorities say is a trained marksman and self-taught survivalist, made preparations to "bug-out" -- something Pennsylvania State Police Lt. Col. George Bivens confirmed during a recent press conference.
"We know that Frein has prepared and planned extensively for months, and maybe years," Bivens said.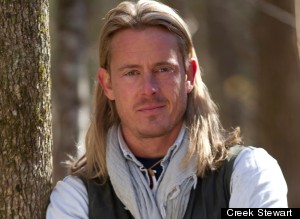 Survival Expert Creek Stewart
The pre-planning would likely have involved Frein making extensive preparations for a long stay in the wilderness.
"I doubt he is foraging for wild edibles or hunting wild game," Stewart said. "I suspect he hid a series of supply caches of food that does not require preparation -- canned goods or things with a long shelf life that are hopped with calories."
While temperatures have dropped in Pennsylvania and winter is fast approaching, those changes will likely be more of a challenge for searchers than they are for Frein.
"If I had pre-planned a time of year when I knew I would be out in woods, it would absolutely be now," said Stewart. "Surviving in the middle of the woods in the dead heat of summer is absolutely miserable. Bugs, ticks and mosquitoes make your life a living hell. So even though the temperatures are getting cooler, a couple layers of clothing and a decent sleeping bag and you're completely avoiding all the natural nuisances of the woods."
As for whether Frein still remains in the area, the survival expert said he would find it unlikely for him to have left.
"My hunch is he is staying in areas he knows very well and that is probably his number one advantage," Stewart said. "He knows all the nooks and crannies and hiding places."
However, Stewart added, "if he gets out of his comfort zone, that's when he runs a risk of getting caught."
Follow HuffPost's Live Updates On Day 12 Of The Manhunt:
This is a developing story. Check back for updates.
REAL LIFE. REAL NEWS. REAL VOICES.
Help us tell more of the stories that matter from voices that too often remain unheard.
BEFORE YOU GO
PHOTO GALLERY
PA State Police Barracks Shooting