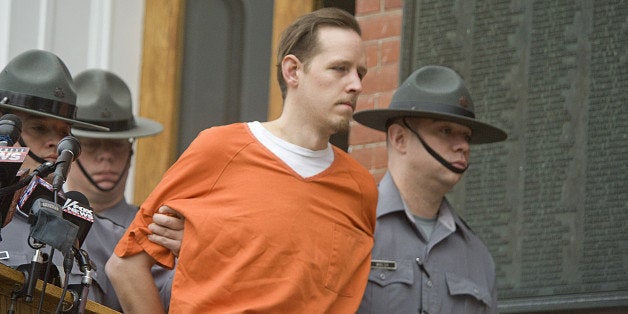 Frein, 31, is charged with the murder of Pennsylvania State Police Cpl. Bryon Dickson and wounding Trooper Alex Douglass in a Sept. 12 sniper attack on the state police barracks in Blooming Grove. The self-styled survivalist then disappeared into the woods, leading police on a 48-day manhunt.
Reporters with WXPI and WBRE/WYOU-TV broke the news on Twitter:
Frein allegedly told state police that he shot the troopers because he wanted to make a change in government, and that the murder of police was intended as an "assassination."
James Swetz, an attorney for Frein's family, told the Pocono Record that the accused could make an argument to make his statements inadmissible, since they were made without an attorney present. He said police denied him access to an attorney.
"Mr. Frein had a fifth amendment right and a sixth amendment right to have a message delivered to him that counsel had been retained by his family," Swetz told the paper "Moreover, there is a due process right concerning fundamental fairness."
Prosecutors have said they plan to seek the death penalty against Frein.
This is a developing story.
Calling all HuffPost superfans!
Sign up for membership to become a founding member and help shape HuffPost's next chapter