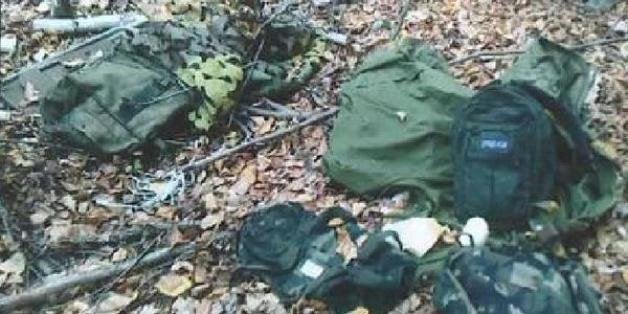 Authorities say they have seized a large cache of survival supplies belonging to Eric Frein, the military enthusiast wanted for allegedly killing a Pennsylvania state trooper and seriously wounding another.
The announcement was made at a Friday afternoon press conference by Pennsylvania State Police Lt. Col. George Bivens.
Bivens said the supplies -- food, two explosive devices, and a "significant amount" of ammunition -- were discovered by searchers Tuesday, at a campsite in the area around Canadensis, where Frein lived.
The ammunition -- 90 rounds in all -- are for a .308 caliber weapon, which is the same type used in the Sept. 12 shooting of Pennsylvania state troopers Alex Douglass and Bryon Dickson, Bivens said.
Authorities say Frien, a military enthusiast with extensive training as a marksman, ambushed the troopers during a shift change outside the Blooming Grove barracks. Dickson was killed in the attack. Douglass, who was seriously wounded, remains hospitalized.
Frein, 31, faces charges of homicide of a law enforcement officer and attempted murder, police said. He also is wanted on federal charges of unlawful flight to avoid prosecution.
Bivens said the campsite discovery, as well other items found in the woods, suggest Frein may be running out of supplies.
"We believe he will be forced to search for food and shelter in other locations," Bivens said.
Last week, Bivens announced Frein had left a trail of empty cigarette packs and dirty diapers throughout the woods. The latter of the two earned Frein the moniker "Diaper Sniper" and the creation of hashtag #DiaperSniper on Twitter.
Despite the passage of three weeks since the shooting, Bivens said Friday that "morale is extremely high" among the searchers.
REAL LIFE. REAL NEWS. REAL VOICES.
Help us tell more of the stories that matter from voices that too often remain unheard.
BEFORE YOU GO
PHOTO GALLERY
PA State Police Barracks Shooting